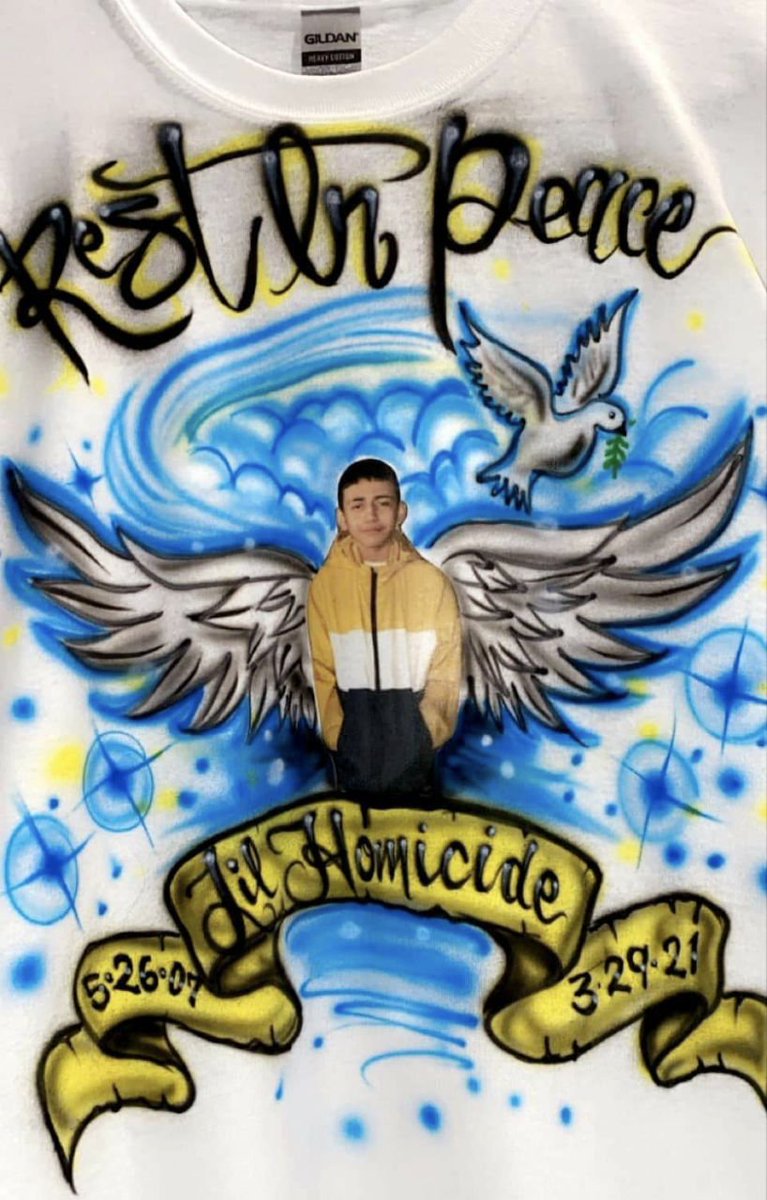 The death of Adam Toledo, 13, brought out the worst in the media. Also known as Lil Homicide, Toledo was running away from cops at 2:30 AM in Chicago. He ran down an alley. A fence blocked him. He turned around and an officer shot and killed him. Chicago's official watchdog of the police released a video of the shooting. The media once again proved itself unworthy of a great nation.
Rather than show the video as is, the media decided to jazz things up.
Fox reported, "CBS News slammed for cropping bodycam footage of Adam Toledo holding gun before fatal shooting."
The story said, "CBS News is facing heat over a video the network shared on Twitter Thursday that critics say crops out a critical part of body camera footage showing the police chase that led to 13-year-old Adam Toledo's death in Chicago last month.
"Extremely graphic footage shows a Chicago police officer pulling up to a location on the city's West Side on March 29 and immediately encountering two people, one of whom appears to be Toledo, running away from the area.
"Toledo stops for a moment before he turns toward the officer, at which point the cop tells him to, 'Show me your f------ hands.'
"Toledo appears to have his hands up when he is shot once in the chest. He ultimately died from his injuries."
CBS refused to respond to inquiries from Fox.
But at least the network showed the video.
The Washington Post reported, "Footage of a police officer shooting and killing 13-year-old Adam Toledo 'is not something you want children to see,' Chicago's mayor said on Thursday. It is also something that several journalists decided to not show their audiences — even though the video's release Thursday was major news and contradicted prosecutors' earlier claim that Adam had been holding a gun when he was shot.
"Instead, these news outlets — mostly based in Chicago — provided thorough descriptions of the footage, carefully chosen still images and links to the graphic video in case their readers did want to watch.
" 'The video and audio are traumatic not only for the family but almost anyone watching a seventh grader die in an alley,' WBEZ managing editor Tracy Brown said via email. 'Those aren't moments we want to normalize in our news coverage — or pageviews we'd be proud of.' She said the Chicago-based NPR member station decided right after the video's release that they would not publish it or play the audio. Listeners were instead told they could go to a police oversight agency's website to watch the footage for themselves, if they chose to."
That is not reporting the news in a fair and balanced manner.
So much for we report, you decide.
Now it is we do not report, we decide.
While media has, rightly, made a big deal about Toledo's age, what they left out is who was he?
The International Business Times tried to fill in the gaps.
It reported, "Reports of Adam Toledo, the teen shot dead by Chicago police officer in March, being part of a gang started trending after tributes terming him 'Lil' Homicide' and 'Bvby Diablo' surfaced on social media. The body cam footage released by the Civilian Office of Police Accountability (COPA) caught Toledo throwing away a gun just seconds before he was fatally shot in the chest by the cop.
"Toledo and another 21-year-old, Ruben Roman, were spotted by the police officers responding to a call of shots being fired around 2:30 AM on March 29. While Roman, who managed to flee the spot, was captured and arrested by the cops, Toledo was also chased by another cop on foot into the alley."
So police were not hunting for 13-year-olds at 2:30 AM.
Rather they were chasing down someone who ran down an alley after shots were fired.
That meant the man was either the shooter or he was shot at. They identified themselves as police. He kept running.
That he turned out to be 13 tugs at the heart, but the officers did not know that at the time. They also did not know if he was a member of the Latin Kings, a racketeer-influenced corrupt organization that supports the city's Democrat politicos. If it didn't, Democrats would bring the Latin Kings down like Republican Rudy Giuliani brought down the Five Families in New York 30 years ago.
The story also said, "According to Chicago Sun Times, days after Toledo's death, the Chicago police issued an officer safety alert in the wake of the threat given by Latin Kings. The outlet reported that the department's narcotics unit has learned that factions of the Latin Kings in the Ogden patrol district on the Southwest Side 'were instructed by ranking members to shoot at unmarked Chicago police vehicles.' The alert was issued soon after the gang's plan to retaliate after Toledo's shooting."
In the wee hours of March 29, police did not know that Lil Homicide was 13.
Nearly a month later, most Americans don't know that he was Lil Homicide.
One other thing. There are no riots -- mostly peaceful protests -- in Chicago over this.
We shall see how this plays out. I am glad that fox is willing to call out other media groups on their fabrications, distortions, and omissions.
RIP, Lil Homicide. You deserved a better life and a later death.