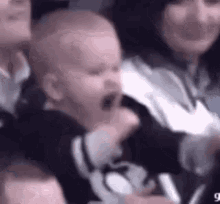 And that excited Penguins fan grew up to become Mayor Bill Peduto.
ITEM 1
: The New York Times reported, "A year after Covid-19 cratered the Manhattan sales market, the borough is poised for a recovery, thanks to price cuts, renewed confidence in the city and a surge of first-time home buyers.
"In the first quarter of this year, the number of closed sales exceeded those from the same period in 2020 for the first time in a year, with 2,457 sales, a modest increase of 2.1%, according to a new market report from the brokerage Douglas Elliman. Another brokerage, Brown Harris Stevens, using different sales data, said closed sales rose 6 percent.
"By contrast, in the last quarter of 2020 sales were down almost 21% compared with the same time in 2019, said Jonathan J. Miller, the president of the appraisal firm Miller Samuel and the author of the Douglas Elliman report."
Manhattan is not rebounding.
The modest increase came because midway through the first quarter last year, covid came along, which began the downward spiral and exodus.
But NYT has a building to rent out, so it runs hoax stories like this one to create the illusion of demand.
By the way, while businesses beat their chests over fake Joe Crow in Georgia, hate crimes in New York rise while the mayor does nothing. A boycott of Gotham would pressure City Hall to reduce racial violence.
ITEM 2: Columbia Journalism Review caught a Drudge link with the headline, "An insider-trading indictment shows ties to Bloomberg News scoops."
Buried in the story was this: "Neither Hammond nor Bloomberg is named in the indictment; the filing says a financial-news reporter's identity was made known to the grand jury that heard the case. No one at Bloomberg is accused by prosecutors of wrongdoing or of being aware that these stories might be linked to an insider-trading scheme. Prosecutors make no allegation that the stories contained any inaccurate information, nor do any of the stories display corrections."
So a publication of a journalism school smears a wire service without penalty.
But they got a million hits off Drudge, and that is all that matters in the 21st century.
This is what one of the most prestigious schools in journalism teaches its students.
ITEM 3: The Associated Press reported, "A Capitol Police officer was killed Friday after a man rammed a car into two officers at a barricade outside the U.S. Capitol and then emerged wielding a knife. It was the second line-of-duty death this year for a department still struggling to heal from the Jan. 6 insurrection."
The story also said, "It comes as the Washington region remains on edge nearly three months after a mob of armed insurrectionists loyal to former President Donald Trump stormed the Capitol as Congress was voting to certify Joe Biden's presidential win."
They blamed President Emeritus Trump for this crime.
Hours later, the New York Post reported, "The driver who killed a US Capitol cop before he was gunned down by police is a Nation of Islam devotee from Indiana, according to reports and his social media.
"Noah Green, 25, who may have been living in Virginia, described himself as a Follower of Farrakhan on his Facebook page, in reference to Nation of Islam leader Louis Farrakhan."
AP owes Donald Trump and his supporters an apology.
ITEM 4: Brother Lover Ilhan Omar tweeted, "Heartbroken to learn another CP was killed while protecting the Capitol. My thoughts and prayers go out to the officer's family and the entire Capitol Police force. The death toll would have been worse if the assailant had an AR-15 instead of a knife."
Was that advice for the next attack on the Capitol by a Muslim?
ITEM 5: The New York Times reported, "Florida has banned state and local government agencies and businesses from requiring so-called vaccine passports, or documentation proving that someone has been vaccinated against Covid-19.
"Gov. Ron DeSantis, a Republican, issued an executive order on Friday prohibiting businesses from requiring patrons or customers to show vaccine documentation, or risk losing grants or contracts funded by the state. It was not immediately clear how the order applied to state and local government agencies.
"Requiring proof of vaccination, the order says, would 'reduce individual freedom' and 'harm patient privacy,' as well as 'create two classes of citizens based on vaccination.' "
Given that black people have a lower vaccination rate, requiring vaccinations is more like a Jim Crow decree than is a ban on politicking within 150 feet of a polling place.
ITEM 6: Newsweek reported, "Mixed martial arts fighter Khetag Pliev had his finger cut off during a fight in Philadelphia on Thursday, and an announcement was made to the crowd to help search for it.
"The fight, which aired on the UFC Fight Pass streaming service, was eventually stopped when the referee noticed that the 37-year-old fighter was missing his left ring finger, ESPN reported.
"Rob Haydak, an event promoter for the fight, told the sports network that officials looked all around the cage, then asked people in the crowd to look for the missing digit inside the arena.
"But the search quickly came to an end after Pliev discovered that the severed finger was in his glove."
Now for the kicker, "Goodale was ruled the winner by TKO. Pliev, though, said he will appeal the decision to the Pennsylvania State Athletic Commission, claiming Goodale illegally grabbed his gloves during the bout."
He appears to have some evidence of foul play.
Sew the finger back on and he'll be good as new in no time.
Say a prayer for him anyway.
ITEM 7: Salon reported, "Former House Speaker John Boehner, R-Ohio, detailed how Fox News ushered in the rise of the Republican 'crazy caucus' during the Obama era in his upcoming book On the House, paving the way for the rise of Donald Trump and fringe figures like Rep. Marjorie Taylor Greene, R-Ga.
"Boehner blamed Fox News and conservative 'propaganda' outlets for incentivizing the worst behavior by lawmakers after the 2010 Republican wave swept him into power. Rather than advance a conservative agenda or pass any actual legislation, the GOP House takeover resulted in years of conspiratorial attacks that cast him as a so-called 'liberal collaborator' even though he 'hated Barack Obama' and repeatedly blocked his agenda. Boehner ultimately resigned in October 2015 amid Republican criticism that he was not doing enough to oppose Obama."
Boehner could not handle being speaker.
He blames others for his shortcomings.
It would be nice if he struck out against Democrat crazies and the liberal propaganda on ABC, CBS, CNN, MSNBC, NBC, and PBS.
ITEM 8: The New York Post reported, "Baby born with three penises makes medical history."
And someday he will make a woman very happy.
And grow up to become the mayor of Pittsburgh like Bill Peduto.
ITEM 9: The New York Times reported, "Even as Latino voters played a meaningful role in tipping the Senate and the presidency to the Democrats last year, former President Donald J. Trump succeeded in peeling away significant amounts of Latino support, and not just in conservative-leaning geographic areas, according to a post-mortem analysis of the election that was released on Friday.
"Conducted by the Democratically aligned research firm Equis Labs, the report found that certain demographics within the Latino electorate had proved increasingly willing to embrace Mr. Trump as the 2020 campaign went on, including conservative Latinas and those with a relatively low level of political engagement.
"Using data from Equis Labs' polls in a number of swing states, as well as focus groups, the study found that within those groups, there was a shift toward Mr. Trump across the country, not solely in areas like Miami or the Rio Grande Valley of Texas, where the growth in Mr. Trump's Latino support has been widely reported."
This should surprise no one because Hispanics do not want illegal aliens and MS-13 gangs overrunning their communities.
ITEM 10: The central government announced, "Total nonfarm payroll employment rose by 916,000 in March, and the unemployment rate edged down to 6.0%, the U.S. Bureau of Labor Statistics reported today. These improvements in the labor market reflect the continued resumption of economic activity that had been curtailed due to the coronavirus (COVID-19) pandemic. Job growth was widespread in March, led by gains in leisure and hospitality, public and private education, and construction."
Thanks to President Trump's stimuluses and his Operation Warp Speed, America's economy survived this biomedical attack by Red China.
Oh, Chairman Xiden will get the credit, but we know who really got the job done right.
ITEM 11: Yesterday I wrote:
Fox reported, "Biden says he'd 'strongly support' MLB moving All-Star game out of Atlanta over Georgia election law."

Pretty much, this is an order from the president to move the game.
Now National Review has reported, "Major League Baseball on Friday announced that it is pulling its 2021 All-Star Game and 2021 draft out of Atlanta in response to a Georgia voting law that critics claim makes it more difficult for underrepresented individuals, particularly black voters, to exercise their constitutional right to vote."
The corporate protest against reining in voting abuse is orchestrated from on high. Delta does not want any problems with the FAA. Coke doesn't want any problems from the FTC. And no one wants to be investigated by the SEC.
We ended our constitutional republic on January 20 when Chairman Xiden took over. Our central government has too much power and demonstrated that for 4 years by refusing to accept Donald John Trump as president.
But if Georgia is too evil for baseball, why does it still have a team in Atlanta?
ITEM 12: Just the News reported, "South Carolina Rep. Jeff Duncan announced on Friday his intent to propose legislation that would strip the Major League Baseball association of its antitrust exemption, claiming the league's aggressive stance against Georgia's recent election reform bill has rendered it open to more federal oversight.
"The MLB announced on Friday its intent to move the 2021 All-Star game out of Georgia over that state's recent package of election reforms that included voter I.D. requirements and other security measures."
That's the way you do it, Republicans.
Make them fear you more than they fear Democrats.
But you have to follow through.
3 years ago, Republicans in Georgia threatened Delta's fuel tax exemption but failed to pull it off. No wonder Delta bows to the Democrats without fear of reprisal.
ITEM 13: Reuters reported, "The Kremlin said on Friday that any deployment of NATO troops to Ukraine would lead to further tensions near Russia's borders and force Moscow to take extra measures to ensure its own security.
"NATO voiced concern on Thursday over what it said was a big Russian military build-up near eastern Ukraine after Russia warned that a serious escalation in the conflict in Ukraine's Donbass region could destroy Ukraine.
"Kremlin spokesman Dmitry Peskov told reporters on Friday that the situation at the contact line in eastern Ukraine between Ukrainian government forces and Russian-backed separatist forces was quite frightening and that multiple provocations were taking place there.
"U.S. Defense Secretary Lloyd Austin on Thursday spoke with his Ukrainian counterpart, Andrii Taran, and 'condemned recent escalations of Russian aggressive and provocative actions in eastern Ukraine,' the Pentagon said."
We must defend Ukraine at all costs because a crooked company there once paid the president's son a million-dollar bribe.
ITEM 14: Summit News reported, "Joe Biden's $2.5 trillion infrastructure spending spree will include $20 billion earmarked for actually destroying highways because they have been deemed to be racist.
"The administration pointed to the Claiborne Expressway in New Orleans and Interstate 81 in Syracuse, New York as two examples of 'long-standing and persistent racial injustice,' in infrastructure.
"The plan set forth by Biden would see billions spent on an effort to reconnect neighborhoods by destroying current highways and making sure that new projects 'advance racial equity and environmental justice.'
"A whopping $621 billion has been touted for 'transportation infrastructure and resilience,' with the administration promising it will address 'historic inequities.' "
Give Malibu back to the Indians.
Sell Manhattan back to the Indians for $64.
Cut off all access to Martha's Vineyard, which was named for Bartholomew Gosnold's daughter. He was a primary force in the colonization of Virginia.
ITEM 15: Zero Hedge reported, "As it turns out, President Trump might have been on to something last spring when he rambled during a press conference about the possibility that "sunlight" could be leveraged to destroy the virus.
"Research recently published by a team of academics at UC Santa Barbara found that the coronavirus is 'inactivated' by sunlight as much as 8x faster than 'current theoretical modelling' had anticipated. UC Santa Barbara assistant professor of mechanical engineering Paolo Luzzatto-Fegiz analyzed studies exploring the effects of different forms of UV radiation on SARS-CoV-2, and found a significant discrepancy, according to RT."
Once again, Trump was right even while the media mocked him.
ITEM 16: Fox reported, "CNN goes all week avoiding latest Cuomo scandals; skips 9th accuser, 'VIP' COVID testing, book controversy."
The story said, "CNN's unprecedented blackout of the growing scandals plaguing Democratic New York Gov. Andrew Cuomo continued throughout this week, despite the emergence of three separate controversies.
"The governor's woes escalated on Monday after a ninth accuser came forward with a sexual misconduct allegation.
"Sherry Vill, 55, alleged that Cuomo grabbed her face and kissed her cheeks in front of her home in 2017."
CNN must have given up covering the Luv Guv for Lent.
ITEM 17: The New York Times reported, "Americans who are fully vaccinated against the coronavirus can travel "at low risk to themselves," both within the United States and internationally, but they must continue to take precautions like wearing a masks in public to avoid possibly spreading the virus to others, federal health officials said on Friday.
"The new recommendations are a modest departure from previous advice. Federal health officials have been urging Americans not to travel at all, unless they absolutely must. That recommendation still applies, Dr. Rochelle Walensky, director of the Centers for Disease Control and Prevention, told reporters at a White House news conference on Friday."
If you still must wear a mask, why bother with a vax?
I am still awaiting my second Moderna shot.
ITEM 18: Breitbart reported, "Eyewitnesses told Radio Free Asia (RFA) in a report published Thursday that Chinese Communist Party officials imprisoned them in mobile brainwashing centers designed to make them renounce Christianity, where they faced routine beatings, indoctrination, and solitary confinement designed to induce self-harm.
"Christianity is legal under the communist regime in China only under the Chinese Catholic Church, run by the Party and not the Vatican, and the Patriotic Three-Self Church, a Protestant alternative also run by the Communist Party. Many Chinese Christians reject both options, as the Party does not allow free worship in its legal institutions and requires clergy to use their platforms to advance the regime's agenda. Instead, many choose what is referred to as house churches – illegal worship in private homes, where small groups get together to study the Bible and pray. Beijing officially estimates China is home to about 40 million Christians. Counting house church Christians, however, independent groups believe the number is closer to 100 million people, more than the total membership of the Communist Party."
Governments have battled Christianity for 2,000 years.
Including our own.
ITEM 19: The Daily Mail reported, "Breathtaking drone video taken in the Arctic Circle captured a spellbinding reindeer 'cyclone.'
"When threatened, reindeer will begin to stampede in a circle, making it hard for a predator to find an individual target.
"In the clip, the herd's fawns and does are in the middle of the swirl with the bucks running around them in a protective 'dance.' "
It's the safety dance.