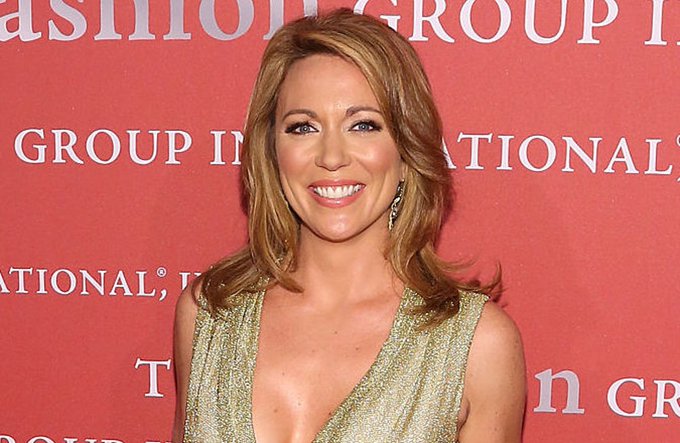 "I'm a First Amendment absolutist. I believe in only two things completely. The First Amendment and boobs," Clay Travis to CNN presenter Brooke Baldwin in an on-air discussion of the former, not the latter.
ITEM 1
:
Politico reported
, "President Joe Biden is expected to unveil a long-awaited package of executive actions to curb gun violence Thursday at the White House, according to four people familiar with the plan.
"The announcement comes nearly three months into Biden's term, a delay that had frustrated activists who wanted the president to fulfill a campaign pledge to take action on gun violence on his first day in office. That frustration only grew after a spate of mass shootings in Colorado, Georgia and California.
"Biden will direct the administration to begin the process of requiring buyers of so-called ghost guns — homemade or makeshift firearms that lack serial numbers — to undergo background checks, according to three people who have spoken to the White House about the plans.
"Other executive actions remain unclear. But advocates who have been in touch with the White House have speculated that the president could announce regulations on concealed assault-style firearms; prohibitions on firearm purchases for those convicted of domestic violence against their partners; alerts to law enforcement agencies when a potential buyer fails a background check; and federal guidance on home storage safety measures."
This is the most serious gun control since King George III's reign.
We keep trading liberty for security, and we keep deserving neither.
ITEM 2: The Western Journal reported, "Former Major League Baseball Commissioner Fay Vincent on Tuesday said the decision to lower baseball into the swamp of divisive politics was a serious mistake.
"Vincent, who served as commissioner from 1989 to 1992, made his comments in an Op-Ed in The Wall Street Journal."
Vincent said the new commissioner had not read the new law and was boycotting the state for one day only because Democrats told him to.
And Vincent wrote, "The players will get paid no matter where the game takes place. MLB will get the same television revenue. The only people hurt by Mr. Manfred's decision will be Atlanta's stadium workers and local vendors."
Given the city's racial makeup, I would guess that black people are hardest hit.
ITEM 3: NBC reported, "Virginia Lt. Gov. Justin Fairfax said during the state's Democratic gubernatorial debate Tuesday night that he was treated like George Floyd and Emmett Till when Democrats immediately called for his resignation after two women accused him of sexual assault in 2019.
"Toward the end of the hour-long televised debate at Virginia State University in Petersburg, Va., Fairfax answered a question about the future of policing in the state with a broadside against former Gov. Terry McAuliffe, who is running for the office again."
Virginia, enjoy 4 years of a governor making excuses because he's black.
ITEM 4: The New York Post reported, "An illegal immigrant who was previously deported for raping a minor in California was arrested after reentering the United States amid the record migrant surge, federal authorities said.
"The 46-year-old Mexican national who unlawfully entered the United States Monday was taken into custody by US Border Agents at the El Centro Patrol Station in southern California, US Customs and Border Protection officials announced Tuesday.
"The convicted felon illegally entered the US roughly 29 miles west of Calexico in southern Imperial County.
"He was then taken to a processing center where a record check revealed his prior 2007 conviction in Hemet, California, for rape, sodomy and oral copulation of a victim under the age of 18, immigration officials said."
Rape.
Sodomy.
Oral copulation.
Another illegal alien doing a job Americans won't do.
ITEM 5
: Brooke Baldwin is leaving CNN and burning the bridge behind her.
Fox gleefully reported
, "On her way out the door, departing CNN anchor Brooke Baldwin is airing grievances about the lack of opportunities for women at the liberal network."
Does the name Gretchen Carlson ring a bell, Fox?
Baldwin said, "The most influential anchors on our network, the highest-paid, are men. My bosses, my executives, are men. The person who oversees CNN Dayside is a man, and my executive producer for 10 years is a man. So I've been surrounded by a lot of men."
Being passed over for a Cuomo would tick me off, too.
Lawyer up, honey.
ITEM 6: Daily News Hungary reported, "Budapest BLM statue: fenced, covered in paint, demolished, smashed."
The story said, "Yesterday, a rainbow-colored statue in honor of the Black Lives Matter movement was inaugurated in Budapest. According to the plans, it would have stayed in the ninth district of the Hungarian capital for two weeks. However, the statue could not stand there for as long. It was revealed earlier that a work related to the BLM movement would be exhibited in Budapest.
"This statue was opposed by many, including the Our Homeland Movement, who said the statue was 'an anti-European, anti-white, anti-heterosexual, and anti-Christian symbol.' "
Why are they honoring Black Lives Matter thousands of miles from America?
The story ended, "There are no plans to replace the statue."
The original headline said, "The BLM statue in Budapest had an adventurous life."
Yep.
ITEM 7: Fox reported, "Texas Republican Gov. Greg Abbott demanded that the White House close a San Antonio facility housing migrant children Wednesday following allegations that children there were being sexually assaulted.
"During a Wednesday evening press conference, Abbott said he received tips that alleged the children at the Freeman Coliseum facility were being sexually abused and were not eating enough."
The governor said, "These problems are a byproduct of President Biden's open border policies and the lack of planning for the fallout for those disastrous policies."
He should direct his public health director to shut the facility down.
ITEM 8: The Daily Mail reported, "White House press secretary Jen Psaki fired back at a reporter who questioned why Kamala Harris went to a Chicago bakery when she still hasn't addressed the mounting crisis at the border.
" 'She got a snack,' Psaki quipped. 'I think she's allowed to do that.' "
Marie Antoinette: Let them eat cake.
Kamalalalalala: Let me eat cake.
The story said, "New York Post reporter Steven Nelson acknowledged during Wednesday's press briefing: 'As we discussed here today, Vice President Harris is put in charge of addressing the root causes of the border crisis.'
" 'She hasn't visited the border or Central America or spoken with leaders of El Salvador or Honduras,' he noted. 'She was traveling this week, took time to visit a bakery in Chicago. I'm wondering, is she still working on this and can you address the perception that she's sort of quietly backing off while Secretary Mayorkas is pursuing some Trump-era policies?' "
"He is referencing Homeland Security Secretary Alejandro Mayorkas appearing to take a hardline lead on the border crisis despite Harris' role."
Donald Trump was correct about every policy on every subject all the time.
Chairman Xiden is his opposite. Way to go, America.
ITEM 9: The New York Post reported, "After years of not being able to find a buyer for her Saddle River mansion, Rosie O'Donnell finally caved and sold her home at a loss, The Post has learned.
"But the home's next residents are already causing a stir in the tony neighborhood, home to the rich and famous, from rapper Ja Rule to singer Mary J. Blige. The six-bedroom, nine-bathroom abode is expected to be demolished and turned into a series of affordable housing units per a landmark public court settlement with Fair Share Housing Center.
"But the agreement has left its upscale residents outraged."
Rich, fat-cat liberals will have to live under the Looney Tunes laws they made.
I just love it.
UPDATE: Wait a second. I made a mistake.
A reader wrote, "I live in Upper Saddle River, which is next to Saddle River. Saddle River is the richer of the two and both are VERY Republican! But the State has forced this fair housing down our throats. The new units are going into, shall we say, less desirable areas of town, like on busy arteries where a McMansion would be out of place.
"What gets me is that these low income people will be very out of place in these towns because they will have nothing in common with the inhabitants of those Mc Mansions sitting on properties of two and a half to five acres (That's the zoning there). There won't be the diversity that our rulers are trying to force on us. Furthermore, Saddle River has no high school and the families with children of high school age will have to pay tuition to one of the two high schools in local towns. It's a bad move for all concerned, but the law is the law.
"I will add that when a family wants to sell their low income unit, they can't sell at the area prices. They sell at the price the State sets, which is a huge distance from real prices. Remember, it's low income housing."
I assumed nd made an ASS of U and ME.
ITEM 10: In Defense of Liberty announced, "In a long (300+ pages!) and divided opinion, the Fifth Circuit Court of Appeals late Tuesday upheld a federal district court ruling that found the Indian Child Welfare Act (ICWA) unconstitutional on a variety of legal grounds. Although the court also overturned important parts of the trial court's decision, the ruling signals a major victory for Native American children who are denied crucial legal protections thanks to ICWA. We filed several briefs in support of the plaintiffs in the case.
"Passed in 1978, ICWA was intended to redress wrongful actions by state and federal agencies that often took Native children away from their families without good reason. But despite these good intentions, ICWA today often stands in the way of Native parents and of state child welfare agencies that are trying to protect Native kids from abuse and neglect. And because ICWA applies to Indian children—which it defines based on biology—it violates constitutional rules that prohibit the government from discriminating based on race."
The court should not have to deal with this. Congress made the mess. Let Congress fix it.
ITEM 11: The New York Post reported, "When former President Donald Trump first moved into the White House in January 2017, his staffers said they found nasty notes stuffed into the drawers and cabinets — a claim President Barack Obama's aides fiercely denied.
"But comedian Dave Chappelle now says the notes did exist — but were penned by a group of unnamed, mischievous celebrities during a goodbye bash for the departing administration.
" 'Remember when the Trump administration moved in, they said the Obama staff left dirty notes for us in all the drawers and all the cabinets?' Chappelle said on a new episode of Naomi Campbell's No Filter YouTube series published Tuesday.
" 'I saw this happening. I'm not going to say who did it,' he went on."
Ah, the peaceful transition of power.
The Trump administration should have Gorilla Glued all the toilet seats.
ITEM 12: Where are his parents?
Heartbreaking video shows a migrant boy abandoned at the border. @mattgutmanabc reports. https://t.co/zkObnhkkMT pic.twitter.com/kOiI6oRU8c

— Good Morning America (@GMA) April 7, 2021
As I said on Friday,
illegal aliens are the worst parents on Earth
.
"But it sounds like she's just been given one of the indicia of the office, a desk made after the manner of the famous Resolute Desk in the Oval Office. It's actually not given to her personally but to the office."
I don't like her or her politics but a veep desk made partially out of reclaimed wood from the USS Constitution and metal from the USS Arizona is pretty cool.
Now the veep needs her own signature song.
Hail to the Squaw!
ITEM 14
:
The Daily Mail reported
, "Joe Biden's Homeland Security head is looking to crack down on illegal immigration by taking more legal action against border jumpers and targeting U.S. cities that act as a safe haven for them.
" 'I see cases now where we apprehend and remove individuals that I think need to be prosecuted criminally,' DHS Secretary Alejandro Mayorkas said during a virtual town hall with Immigration and Customs Enforcement (ICE) employees last week where he also revealed President Biden is considering restarting construction on Donald Trump's border wall.
" 'Quite frankly, I'm going to have to understand why some of these individuals are not subject to a Title 8 USC 1326 case and I intend to work with the DOJ in that regard,' he added.
"Entering the U.S. illegally is a misdemeanor under Title 8 Section 1325. Furthermore, reentering the country after being ousted is a felony under Title 8 Section 1326."
Bravo!
This may be the one good hire Biden made.
ITEM 15
:
Zero Hedge reported
, "Rio Tinto has kicked off lithium production from waste rock at a plant located at a borates mine it controls in California. The demonstration facility is the next step in scaling up a breakthrough lithium production process developed at the Boron mine. The method allows Rio Tinto to recover the critical mineral and extract additional value out of waste piles from over 90 years of mining at the operation.
"An initial small-scale trial in 2019 successfully proved the process of roasting and leaching waste rock to recover high grades of the metal, vital in the production of batteries that power electric vehicles (EVs) and most high tech electronics. Rio's discovery of lithium at Boron was a fluke. The miner was actually testing Boron's tailings to see whether the presence of gold was significant and found instead traces of lithium at a concentration higher than domestic projects under development."
Alex Macdonald, senior engineer at the plant, said, "We were looking for gold… but we found something better than gold: battery-grade lithium – and the potential to produce a lot of it."
I don't know.
Thar's Lithium In Them Thar Hills just doesn't fall on the ear right.
ITEM 16
: 20 veteran intelligence officers wrote the president urging him to avoid war in Ukraine.
They said
, "We last communicated with you on December 20, 2020, when you were President-elect.
"At that time, we alerted you to the dangers inherent in formulating a policy toward Russia built on a foundation of Russia-bashing. While we continue to support the analysis contained in that memorandum, this new memo serves a far more pressing purpose. We wish to draw your attention to the dangerous situation that exists in Ukraine today, where there is growing risk of war unless you take steps to forestall such a conflict.
"At this juncture, we call to mind two basic realities that need particular emphasis amid growing tension between Ukraine and Russia.
"First, since Ukraine is not a member of NATO, Article 5 of the NATO Treaty of course would not apply in the case of an armed conflict between Ukraine and Russia.
"Second, Ukraine's current military flexing, if allowed to transition into actual military action, could lead to hostilities with Russia.
"We think it crucial that your administration immediately seek to remove from the table, so to speak, any solution to the current impasse that has a military component. In short, there is, and can never be, a military solution to this problem.
"Your interim national security strategy guidance indicated that your administration would 'make smart and disciplined choices regarding our national defense and the responsible use of our military, while elevating diplomacy as our tool of first resort;" Right now is the perfect time to put these words into action for all to see."
Send Hunter.
And Chelsea, Malia, and Sashi.
And Kerry's daughters and stepsons.
Send every adult child of every senator or comgressman who supports Biden's war.
Send them and only them.
ITEM 17
: Joe Manchin wrote in the Washington Post, "I will not vote to eliminate or weaken the filibuster."
We shall see.
He also said he would vote to repeal Obamacare.