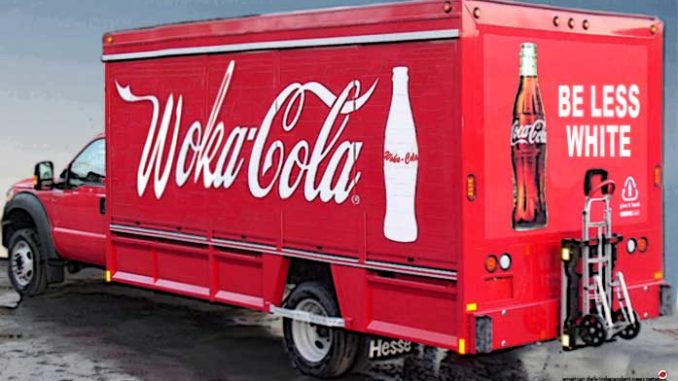 Fox reported, "Coca-Cola required ID in 2020 shareholder meeting, but slams Georgia for voter ID law."
I cannot boycott Coke because I only drink Pepsi.
And Vernors.
ITEM 1
: The New York Times reported, "On Friday morning, in the Old City of Jerusalem, in the limestone alleys of the Christian quarter, it was as if the pandemic had never happened.
"The winding passageways that form the Via Dolorosa, along which Christians believe Jesus hauled his cross toward his crucifixion, were packed with over 1,000 worshipers. In the covered market, the air smelled of incense and echoed with Christian hymns. The Good Friday procession, where the faithful retrace the route Jesus is said to have taken, was back.
" 'It is like a miracle,' said the Rev. Amjad Sabbara, a Roman Catholic priest who helped lead the procession. 'We're not doing this online. We're seeing the people in front of us.'
"Pandemic restrictions forced the cancellation of last year's ceremony and required priests to hold services without congregants present. Now, thanks to Israel's world-leading vaccine rollout, religious life in Jerusalem is edging back to normal. And on Friday, that brought crowds once again to the city's streets, and relief to even one of Christianity's most solemn commemorations: the Good Friday procession."
It is not a miracle. It is the Israelis knowing how to administer a vaccine.
ITEM 2
:
The New York Post reported
, "A Tennessee woman opened fire inside a Burger King drive-thru window after apparently becoming enraged about the wait time, police said.
"Surveillance photos show the unhinged customer leaning through the Memphis fast-food joint's open window while brandishing a black handgun.
"In one image, released by cops Friday, the woman holds up the firearm with both hands and aims it inside the drive-thru window.
"Cops said the woman pulled up to the restaurant Tuesday and got into an argument with workers because she felt that her order was taking too long to complete.
"She then grabbed the gun from her car and fired several shots at the staffers, police said."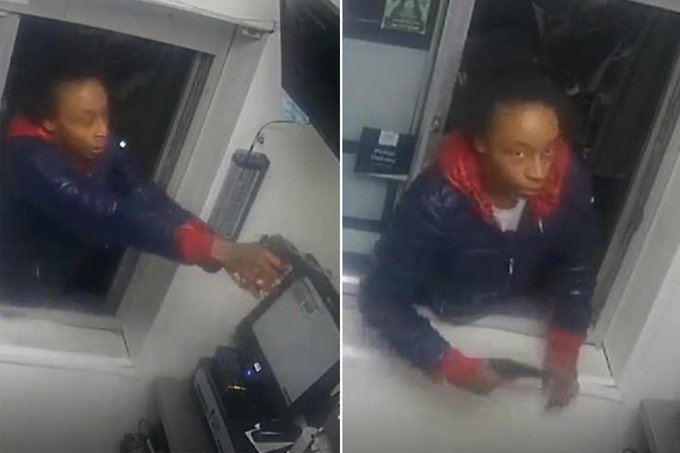 Police are offering a $1,000 reward for her identity.
ITEM 3: The Verge reported, "TiMi Studios, the Tencent-owned developer of huge mobile hits Call of Duty: Mobile and the MOBA Honor of Kings, earned a staggering $10 billion in revenue in 2020, according to an April 1st Reuters report.
"Reuters' article says those earnings make TiMi the "world's largest developer," according to its sources. While it's unclear exactly what metric that is defining, it's a undoubtably a huge number. For comparison, Activision Blizzard (which publishes the Call of Duty franchise) posted 2020 revenues of $8.09 billion, nearly $2 billion less than TiMi's reported $10 billion.
"While TiMi might not be a household name, its games are some of the biggest in the world. Call of Duty: Mobile reportedly had the biggest mobile game launch ever when it released in October 2019, racking up over 100 million downloads worldwide in its first week of availability. And Honor of Kings, which is only available in China, had an astounding 100 million daily active users as of November 2020, according to Tencent.
"It doesn't seem like Tencent and TiMi will be resting on their laurels. TiMi is recruiting for a new AAA game that resembles the virtual community from the movie Ready Player One, Reuters reports, which seems to suggest TiMi wants to make its own metaverse-like game in the vein of Fortnite and Roblox. Tencent is also building a TiMi studio in Los Angeles, according to Reuters."
Now we know why so many Democrat governors won't re-open their states. Their Red Chinese masters are making too much money off shut-ins.
ITEM 4: The New York Times reported, "U.S. military guards have moved Khalid Shaikh Mohammed and other former C.I.A. prisoners to the main part of the prison compound at Guantánamo Bay from a failing secret facility, in a consolidation of detention operations that could cut costs and reduce the troop presence at the base in Cuba, the military said on Sunday.
"KSM, [a terrorist], and other so-called high-value detainees at Guantánamo were moved to Camp 5 as part of the consolidation. The two-story building, a maximum-security facility that cost $17 million to build in 2004, is modeled after a state prison in Bunker Hill, Ind. It has a modest detainee health clinic and a psychiatric ward with a padded cell, but none of the hospice or end-of-life care capacity once envisioned by Pentagon planners."
The New York Times won't admit Muslim terrorists exist and Russian Collusion is non-existent.
Why it still has White House press credentials is beyond my powers of comprehension.
ITEM 5: The New York Post reported, "Former throuple pol Katie Hill says she is depressed and nauseated by reports that US Rep. Matt Gaetz shared nude photos of his sexual conquests with Capitol colleagues.
"Hill, who was forced to resign in 2019 after nude photos of her were leaked to the press, tweeted Saturday that the Gaetz scandal has her so freaked out, she won't leave her house."
Congresswoman Threesome is depressed and nauseated? There is a silver lining to every cloud then.
ITEM 6: Fox reported, "Senate Republican Conference Chair Sen. John Barrasso on Sunday slammed the Biden administration over minors in captivity at the border being packed 'in like sardines' as Republicans continue to hammer the president over what they say is a border crisis.
"Barrasso, R-Wyo., also said that border officials told GOP senators on their recent visit to the border to delete photos they took of the facilities."
What they say is a border crisis? Fox really, really, really is sucking up to the mainstream.
Barrasso said, "This is both a humanitarian crisis and a national security crisis.
"You may have seen the numbers today are the highest in history of unaccompanied minors currently in captivity. They are crammed in like sardines. And this is what the Biden administration is trying to hide from the American public."
Democrats own this.
ITEM 7: Breitbart reported, "The Pentagon over the weekend confirmed reports that it has approved a third military site in California to house the unaccompanied migrant children coming across the United States' southern border in record numbers in recent months.
"Camp Roberts is located approximately midway between San Francisco and Los Angeles. It is the third military base that will be used to house the migrant children in addition to Fort Bliss and Joint Base San Antonio in Texas."
We ought to call it Camp Coward.
Back in the day, our military would invade Mexico in a counter-attack to this invasion.
ITEM 8: Paul Mirengoff wrote, "Trump Calls for Boycott of Woke Enterprises."
Amazingly, the little Never Trumper wrote, "I patronize two of the entities Trump mentioned — Major League Baseball and Coca-Cola. No more.
"I turned down the opportunity offered by a good friend to attend Opening Day for the Washington Nationals. The weather is supposed to be great, the pitching matchup (deGrom vs. Scherzer) could scarcely be better, and the Nationals will finally be honored for winning the 2019 World Series.
"But I won't be there.
"I've been drinking Coca-Cola since I was a child. My mother, a wise woman, realized that the stuff is bad for you and limited me to half a bottle a week, which I shared with my sister every Friday when we were young."
Well, good for him. Like I said, I don't drink Coke and in recent years I have realized that baseball bores me.
Maybe both entities believe virtue signaling will get liberals to rally around them.
As if.
ITEM 9: Breitbart reported, "The Professional Golfers' Association (PGA) has issued its response to those demanding that they pull their Tour Championship from Georgia due to the state's recently passed voter reform bill.
"And their response is, they aren't going anywhere.
"In their statement, the PGA emphasized its commitment to the local businesses and charities that will benefit from the Tour Championship being played in Atlanta."
I may have to take up golf.
ITEM 10: The South China Morning Post reported, "China says tough measures in Xinjiang are to beat terrorism – why isn't the West convinced?"
The story said, "Zhang Chunxian was seen by many as the hope of Xinjiang in 2010.
"Just months after the 2009 bloodbath and violent ethnic clashes that shocked the region and left more than 190 dead, Zhang, the region's media savvy and somewhat charismatic new party chief, stepped in to replace his iron-fisted predecessor who had ruled the region for more than a decade.
"In one month, Zhang lifted an eight-month internet ban in Xinjiang. In 2015, he became the first Xinjiang party boss ever to join Muslim groups to celebrate the Eid ul-Fitr marking the end of the Ramadan, the month when Muslims fast.
"Yet despite Zhang's pacifying approach deployed alongside his pledge of 'no mercy to terrorists,' violent attacks continued to increase under his watch and reached beyond the region."
There you go, LeBron. Instant excuse. Red China has to enslave Muslims to fight terrorism. Besides they make good basketball shoes and really, in LBJ's life, money is all that matters
ITEM 11: Fox reported, "A cracked reservoir at a former Florida phosphate mine is leaking millions of gallons of contaminated water into the Gulf of Mexico."
That is a terrible situation. I trust experts in private industry will get it under control.
Phosphates are used in agriculture and electronics.
Look for lefties to demand we stop its mining.
ITEM 12: The Washington Examiner, "Hunter Biden says he is cooperating completely with a federal investigation into his tax affairs."
Why not?
He is on the FBI's MC Hammer list.
Can't Touch This.
ITEM 13: Via Zero Hedge, Syria Comment reported, "Why US Troops Will Never Be Pulled Out Of Syria."
The story said, "A friend recently asked: "Surely, the American Army is not staying in Syria forever and sooner or later they will leave, no?" To his surprise, my answer was: 'No, I don't think they would leave. Why would they? It costs very little and they incur hardly any casualties.'
"Moreover of all past military interventions in the region, the US presence in Syria is unique in a number of ways. It is relatively small in scope, yet it does achieve a seemingly broad set of objectives both geopolitically and even domestically."
Not to mention it punches the tickets that lead to promotions.
Which is why the Pentagon openly lied to President Trump about the number of troops it has in Syria.
ITEM 14: Just the News reported, "Expressing opposition to election legislation recently approved by Georgia's lawmakers, Major League Baseball recently announced it will relocate its All-Star Game and MLB Draft, which were slated to occur in Atlanta.
"But that announcement came after Global Times reported that MLB will continue to be aired on the Tencent Video streaming platform: 'Major League Baseball (MLB) will continue to be aired on China's online streaming platform Tencent Video, it was announced Wednesday, despite the diplomatic spat between the two countries.'
"Commissioner of Baseball Robert D. Manfred, Jr. said in a statement about the shift away from Atlanta that he 'decided that the best way to demonstrate our values as a sport is by relocating this year's All-Star Game and MLB Draft.' "
Opposing slavery that ended 155 years ago is easy. Opposing actual slavery is difficult.
Baseball and basketball players and team owners are the biggest wusses on Earth.
Mayor Bottoms of Atlanta should shut down the Braves stadium. Cite covid 19.
ITEM 15: Reuters reported, "Tourism first! Island of Phuket in mass vaccination drive ahead of the rest of Thailand."
That makes sense. You must have an economy to pay for the vaccines.
Reuters is a business wire service run by anti-capitalists. It's like turning BET over to the KKK.
ITEM 16: The New York Post reported, "A Portland high school delayed a vote to change its mascot to an evergreen tree over concerns about its potential ties to lynching, a report said.
"Ida B. Wells-Barnett High School — named after the prominent black activist and reporter who documented lynching — was set to vote on the new mascot last Tuesday until a board director shared community concerns over the tree's imagery, the Portland Tribune reported.
" 'I'm wondering if there was any concern with the imagery there, in using a tree … as our mascot?' Portland Public Schools Board of Education Director Michelle DePass asked at the meeting."
Trees are racist.
That's why they call it bigot-tree.
FINALLY, don't be so smug, America.