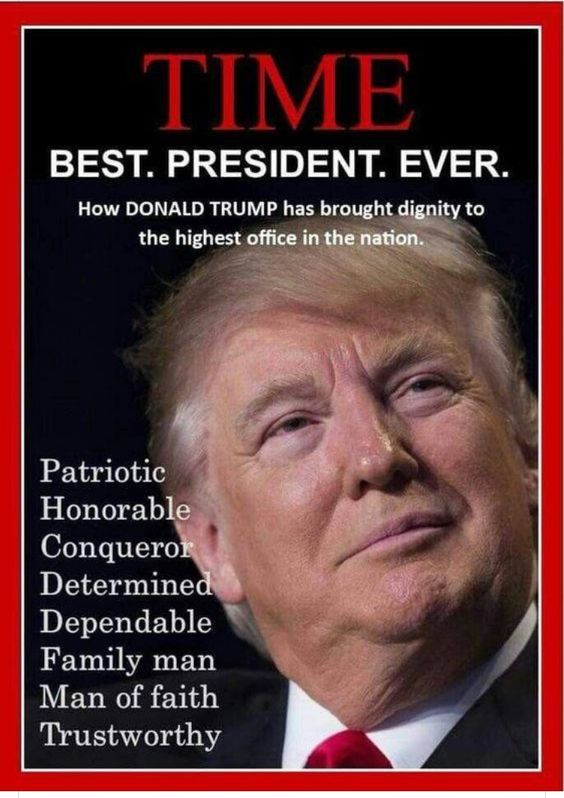 ITEM 1: Neowin reported, "Apple announces $430 billion in U.S. investments."
Say thank you to President Donald John Trump.
His cut in the capital gains tax and his discount on repatriating capital gains from overseas made this possible.
The story said, "Apple had initially set a five-year goal of $350 billion back in 2018 but its contributions over the last three years have outpaced the expectations so now the firm has increased its commitment by 20% over the next five years. In terms of results, Apple hopes the money will help it build next-generation silicon and propel 5G innovation."
Mortified by the potential loss of jobs in Red China, Democrats are working overtime to raise the capital gains tax to what it was in the ancient times B.T. (Before Trump) and weaken our economy again.
ITEM 2: Sharyl Attkisson reported, "Attorneys representing Ashli Babbitt's family recently released a statement."
They are suing the Capitol Police.
The statement said, "It is a universal law enforcement standard that a police officer should use no more force than necessary to accomplish a lawful purpose. At 5′ 2″ tall and 110 pounds, an arrest of Ashli could have been accomplished by a single trained officer with a set of handcuffs. At the time of the shooting, there were over a half-dozen police officers in close proximity to the Speaker's door where Ashli was standing. Some of those officers had just allowed protesters access to the door by stepping aside. Other officers, dressed in full tactical gear, stood among the protesters just a few feet behind the door. Still others stood casually at the opposite end of the Speaker's Lobby, unconcerned with the activities of Ashli and the protesters around her. All of these officers were in a position to have aided in the apprehension of Ashli if it was necessary. Given her background as a 14-year veteran of the Air Force, it is likely that Ashli would have complied with simple verbal commands, thereby making the use of any force unnecessary.
"However, the officer who shot Ashli never attempted to arrest her. Nor did he call on his fellow officers to arrest her. Instead, he fired a shot into her chest. Witnesses confirm that the officer did not give Ashli a single verbal warning prior to firing. In fact, Ashli was not even aware that the officer was present, as he was located in the doorway of a room off to the side of her field of vision."
The media has not released the name of the officer.
She is white. Corporate America doesn't care.
Even Fox did not report this story last night.
ITEM 3: ABC reported, "A black man killed by deputies in North Carolina was shot in the back of the head and had his hands on his car steering wheel when they opened fire, attorneys for his family said Monday after relatives viewed body camera footage.
"Attorney Chantel Cherry-Lassiter watched a 20-second portion of body camera video with the family of Andrew Brown Jr., who was killed Wednesday by deputies serving drug-related search and arrest warrants. Lassiter said Brown did not appear to be a threat to officers as he backed his vehicle out of his driveway and tried to drive away from deputies with guns drawn."
He was a suspected crack dealer who fled police when they went to arrest him.
Why are these saints always either on drugs or peddling them?
ITEM 4: Newsweek reported, "House GOP conference chair Liz Cheney (Wyo.) has suggested that the actions of Sen. Ted Cruz (R-Texas) and Sen. Josh Hawley (R-Mo.) in Congress on January 6 were disqualifying for their 2024 presidential ambitions.
"Cheney on Monday told The New York Post that senators who led the charge of objecting to the certification of President Joe Biden's 2020 election win on the day of the Capitol riot should not be considered potential candidates the next election. Cheney also said that she was "not ruling anything in or out" when asked about a presidential run of her own."
She voted to impeach a Republican president.
She has all the loyalty of a $2 hooker.
Wait a second.
Why am I insulting $2 hookers? They earn their keep.
ITEM 5: The New York Post reported, "A group of 22 members of Congress is demanding President Biden's nominee for head of the ATF commit to investigating allegations that Hunter Biden lied on a background check to buy a gun.
"The coalition, led by Virginia GOP Rep. Bob Good, wrote a letter to David Chipman, Biden's pick to run the agency, who needs Senate confirmation to be installed in the position."
Sure, that's going to happen.
Right after my wife allows me to get that Bentley.
ITEM 6: The New York Times said, "John Kerry, a former secretary of state, said on Monday that he had never discussed covert Israeli airstrikes in Syria with Iran's foreign minister, Mohammad Javad Zarif, contrary to Mr. Zarif's claim in a leaked conversation.
"Mr. Zarif and Mr. Kerry spoke constantly when the two were negotiating the 2015 Iran nuclear deal. The Iranian foreign minister said in the recording, reported by the New York Times on Sunday, that Mr. Kerry had informed him that Israel had attacked Iranian interests in Syria at least 200 times.
"The claim sparked a furor on Monday among conservatives who accused Mr. Kerry, who was secretary of state in the Obama administration and now serves as President Biden's climate envoy, of betraying Israeli secrets."
OK, readers. Which prolific liar do you believe?
ITEM 7: CNN reported, "West Virginia will give $100 savings bonds to residents ages 16 to 35 who get vaccinated against Covid, Gov. Jim Justice announced Monday."
Maybe if I shave off the beard, dye my hair, and remove the bags under mine eyes I could pass for 55...
If Jumbo Jim has enough money for this, why can he not pave Silver Street?
ITEM 8: In the congressional seat shuffle, population shifts mean Texas will gain two seats next year, and Colorado, Florida, Oregon, Montana, and North Carolina will gain one seat each.
California, Illinois, New York, Ohio, Pennsylvania, West Virginia, and Wisconsin will lose one seat each as people leave dead states for growing ones.
ITEM 9: CNBC reported, "Organizers of the recall effort against California Gov. Gavin Newsom collected enough valid signatures to qualify for the ballot.
"The California secretary of state's office announced Monday that more than 1.6 million signatures had been verified, about 100,000 more than needed to force a vote on the first-term Democrat.
"People who signed petitions now have 30 days to withdraw their signatures, though it's unlikely enough will do so to stop the question from going to voters."
Democrats have two choices. One is to fight. The other is to have Newsom resign, which would make the even Loonier Tune Eleni Kounalakis governor.
ITEM 10: Via Kane at Citizen Free Press, KTUL reported, "Oklahoma is now a Second Amendment Sanctuary state after Governor Kevin Stitt signed Senate Bill 631 into law this morning.
"SB 631, also known as the Second Amendment Sanctuary Act, would prevent the confiscation or surrender of firearms, gun accessories, or ammunition from law-abiding Oklahomans, protecting the right to keep and bear arms guaranteed by the United States Constitution."
Blue states give sanctuary to criminals who are here illegally.
Red states give sanctuary to the rights of actual citizens.
ITEM 11: The Daily Mail reported, "An arts advocacy group in Charlotte, North Carolina, is facing backlash after it apologized for funding 'white, Western Eurocentric organizations' including the city's symphony, ballet and children's theater.
"The Arts & Science Council, which has been a main source of funding for arts and cultural groups in the Charlotte area since 1958, issued the extraordinary apology in a February report examining its funding practices. The group receives more than $3 million a year directly from the city, along with getting funding from philanthropies. It gave out $4.3 million in grants to 37 arts and culture organizations last year, according to the Charlotte Business Journal."
Cut off its funding and rescind its tax exemption because we do not want the government to support such a racist and colonialist organization.
ITEM 12: Fox News reported, "Republicans on the House Administration Committee are calling on Speaker Nancy Pelosi, D-Calif., to pay the fine for not going through metal detectors to get onto the House floor after her office confirmed that she hadn't used them to access the floor in February. Reps. Rodney Davis, R-Ill., Barry Loudermilk, R-Ga., and Bryan Steil, R-Wis., sent a letter to acting House Sergeant-at-Arms Timothy Blodgett requesting he levy fines against the speaker for not following the security protocols all members are required to follow to get to the House floor."
Citizen Arrest! Citizen Arrest!
ITEM 13: The Daily Caller reported, "Former professional soccer player Lori Lindsey claimed Saturday that banning transgender athletes in women's sports was a way to 'uphold white supremacy.'
"Lindsey, a former member of the U.S. Women's National Team, told CBS News anchor Lana Zak that if the goal was really to protect women's sports — as many lawmakers say — then the best way to do that would be to fight for things like equal pay and more women in leadership roles in sports organizations."
Old and stale: Everyone I disagree with is a Nazi.
New and fresh: Everyone I disagree with is a white supremacist.
ITEM 14: The New York Post reported, "A caught-on-video brawl erupted Sunday at Miami International Airport over airline seats — with one person later arrested.
"Footage posted on Twitter by documentary film director Billy Corben shows two separate groups punching and kicking each other at gate D-14 in the American Airlines terminal.
"A witness told Local 10 News that seven people were involved in the incident, which started over seats available on the plane.
"Airport officials said police immediately responded to the scene."
The breakdown of society into dueling tribes continues.
ITEM 15: Just the News reported, "From sports to politics to business, black leaders are beginning a counteroffensive against Stacey Abrams' views on voting
"Mark Robinson knows a thing or two about the political appeal of voter ID. After all, he became North Carolina's first ever African-American lieutenant governor last November running as a Republican who vowed to restore voter identification for the state's elections.
"And he won, even as the GOP's top of the ticket fell to Democratic Gov. Roy Cooper.
"So Robinson chafes when he hears national Democrats like Joe Biden and Stacey Abrams claim that asking for an ID to vote is as disenfranchising as the voter suppression tactics of the Jim Crow era.
" 'That black people can't get an ID to vote — and quite frankly, a free ID, which the government has offered, to vote — is just absolute nonsense,' Robinson told Just the News earlier this month. 'And I reject that wholeheartedly. And I believe most of the people of North Carolina do as well.'
"It isn't just North Carolina. Voters nationwide overwhelmingly support voter ID as an election integrity measure.
"A Just the News-Scott Rasmussen poll in January found a whopping 77% of Americans support mandatory voter ID, including 70% of Democrats and 72% of African-Americans."
Democrats eventually will go too far with their race-baiting.
FINALLY, the ultimate earworm.
Bank job in the city
Robin Hood and William Tell and Ivanhoe and Lancelot
They don't envy me, yeah
Sitting till the sun goes down
In dreams the world keeps going 'round and 'round