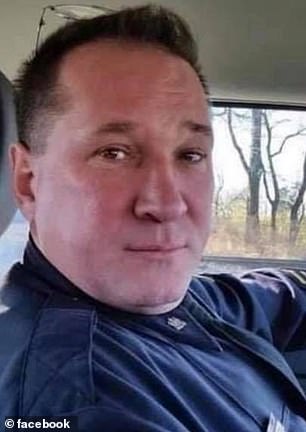 Dear Nancy Pelosi,
The other day you thanked George Floyd for sacrificing his life for justice. He did no such thing, but I have a real hero who actually sacrificed his life for others. His name is Keith Heacook.
He was a corporal in the Delmar Police Department in Delaware.
Early Sunday morning, he responded to a domestic violence call. Randon Wilkerson, 30, was out of control, as he fought his roommate and then beat up his neighbors, 73-year-old Steve Franklin and his wife Judy, 76.
The bruises on the old man's face are horrific.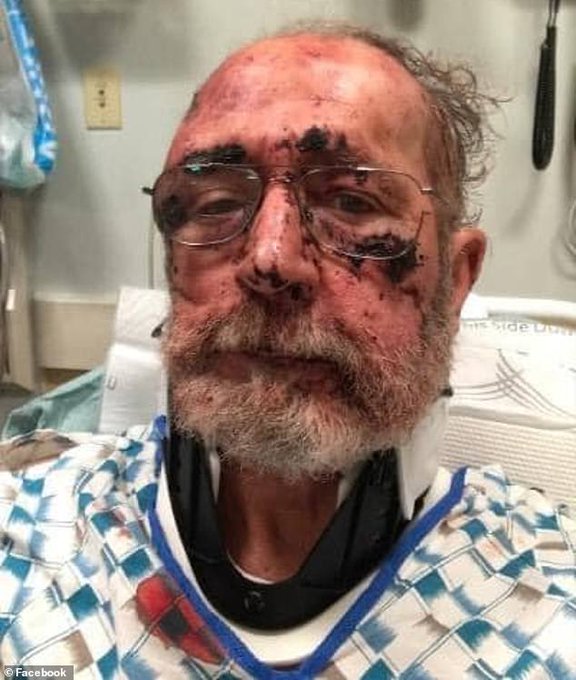 Hannah Cechini of Channel 47 read the court documents and gave a pretty good rundown of what went down.
She wrote, "It all started around 3 o'clock in the morning Sunday, when 30-year-old Randon Wilkerson allegedly got into a fight with his roommate. Court documents say Wilkerson punched his roommate in the face and police were called to the scene.
"Then, Wilkerson ran across the street and knocked on the back door of a home there, saying there was a disturbance at his home. A 76-year-old man let him in, and then Wilkerson punched him to the ground and began beating him in the head with a glass angel figurine, saying 'I'm going to kill you.' Next, Wilkerson began beating the man's 73-year-old wife, to the point where she was left with two broken eye sockets. When he was done there, Wilkerson simply walked out of the front door.
"When Corporal Keith Heacook arrived at the first residence, Wilkerson severely beat him. Witnesses say they could see Wilkerson repeatedly bringing his foot down on the corporal's head."
I don't know why Heacook did not pull out his revolver and kill Wilkerson. Maybe he was ambushed. I don't know. I wasn't there.
Neither were you, Madame Speaker.
Nor were his wife nor their 12-year-old boy.
I am not going to politicize this because that dishonors a good cop who deserved better. His widow cited budget restraints, which forced him to answer the call alone. That was plain wrong.
But if he waited for a backup, the Franklins likely would have been killed.
His murderer is black but this is not about race. This seems more about drugs. Wilkerson may have been higher than a kite when he went on this rampage.
I will let the legal system work this all out.
My disappointment with you, Madame Speaker, is that while you praised the Capitol Police for protecting YOU, you have demonized the officers who serve and protect 320 million of your fellow Americans.
That is irresponsible and places the lives of the people and the policemen and policewomen in jeopardy.
The governors of Delaware and Maryland have ordered the flags to be at half-staff in honor of Corporal Heacook.
How about getting Biden to lower the rest of the flags?
It is a small gesture that would cost taxpayers nothing, but lowering the flags would send one hell of a message of unity to the nation.
We are all in this together. If you as a congresswoman get police protection, the rest of us deserve police protection. If you and your party want to defund police, you can start at the Capitol. Send the National Guard home, too.
Otherwise, let us remember Keith Heacook in a special way. Any time there is an initial report or video alleging police misconduct, let us remember how Keith Heacook gave his life to stop a killer.