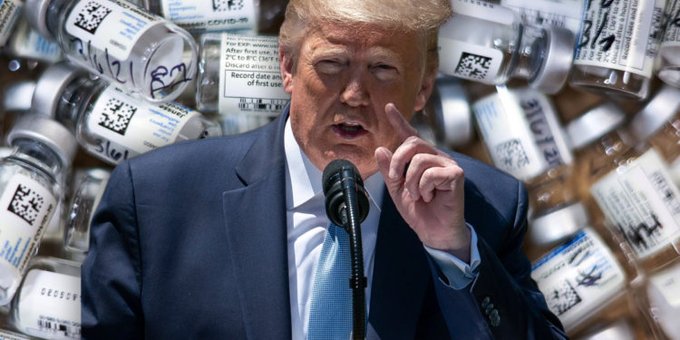 Chairman Xiden's administration panicked today and shut down injections of Johnson & Johnson's single-dose coronavirus vaccine because 6 people out of the 6.8 million people vaccinated got blood clots.
The odds of this blood clot literally is one-in-a-million. And something else may have caused the clots. But here come the Democrats instantly locking down the vaccines.
The New York Times said, "All six were women between the ages of 18 and 48 and all developed the illness within one to three weeks of vaccination. One woman died and a second woman in Nebraska has been hospitalized in critical condition."
Rather than locking down the vaccinations of everyone, prudence would continue the shots with a warning to women ages 18 to 48.
But I am being logical, aren't I? That is to my disadvantage.
Dr. Peter Marks, director of the Food and Drug Administration's Center for Biologics Evaluation and Research, and Dr. Anne Schuchat, principal deputy director of the CDC, said in a joint statement, "We are recommending a pause in the use of this vaccine out of an abundance of caution."
No. They are wrong.
Shutting down the vaccinations is not an abundance of caution. Theirs is an irrational overreaction. Theirs is a death sentence to thousands of people who will go unvaccinated because they cannot get the J&J shots now, and because they will hesitate to get one of the two competing vaccines.
The Times reported, "While the move was framed as a recommendation to health practitioners, the impact was immediate. Within two hours of the announcement, Gov. Mike DeWine of Ohio, a Republican, advised all health providers in his state to temporarily stop giving Johnson & Johnson shots. New York, Connecticut, Nebraska and several other states quickly followed suit.
"CVS and Walgreens, pharmacy giants that participate in a federal vaccination program, also stopped administering the shots, as did the U.S. military. Other federally run vaccination sites are expected to do the same."
President Donald John Trump is having none of this.
Via the New York Post, our president emeritus said, "The Biden Administration did a terrible disservice to people throughout the world by allowing the FDA and CDC to call a 'pause' in the use of the Johnson & Johnson COVID-19 vaccine.
"The results of this vaccine have been extraordinary but now its reputation will be permanently challenged. The people who have already taken the vaccine will be up in arms, and perhaps all of this was done for politics or perhaps it's the FDA's love for Pfizer.
"The FDA, especially with long time bureaucrats within, has to be controlled. They should not be able to do such damage for possibly political reasons, or maybe because their friends at Pfizer have suggested it. They'll do things like this to make themselves look important."
One thing I have noticed during his nearly 6 years in politics is that Donald Trump is never wrong. His takes are hot.
The Pfizer-FDA thing is new to me, but I do see that vaccinations are undermining the case for lockdowns and people like Governor Mike DeWine don't like that.
And I doubt Chairman Xi wants to see our lockdowns end as well.