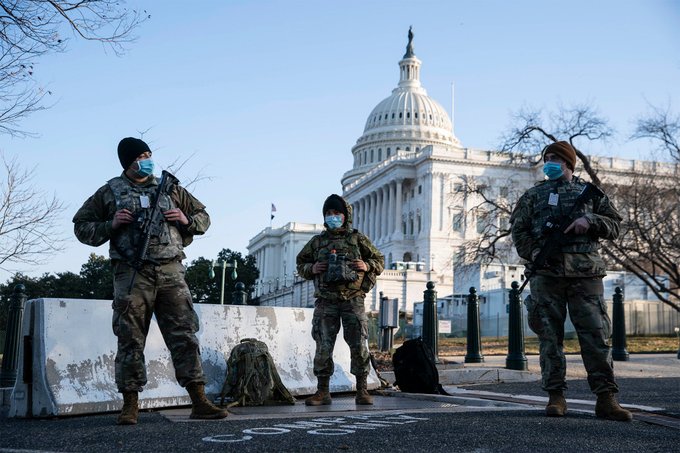 Glenn Reynolds wrote today
, "In America, class warfare is often disguised as culture war, and culture war is often cloaked by talk of race. But underneath it all, the class warfare is still there. Whether accidentally or intentionally, America's upper classes seem to wind up harming the working class and small businesses, always in the name of some high-minded cause."
The distinction between culture war and class war is important because it cuts through the fog of rhetoric in which the elitists denounce as racist, sexist, homophobic, and the rest of the deplorable terms they throw at every belief we have.
Hillary's infamous Basket of Deplorables speech at an LGBT fund-raising dinner in New York on September 9, 2016, showed they are not serious about these words. They are just labels used to discredit people who disagree with them.
She said, "You know, to just be grossly generalistic, you could put half of Trump's supporters into what I call the basket of deplorables."
(Laughter/applause)
"Right?"
(Laughter/applause)
"They're racist, sexist, homophobic, xenophobic, Islamophobic – you name it."
They laughed at these words because they are not serious. They are not fighting racism or anything else. They seek power. Activists find a nasty label and pin it on the opposition.
By the way, she got drunk at that dinner and two days later she could not make it through a 9/11 commemoration because she was the most mentally and physically impaired presidential candidate in our history.
Then Biden came along.
The activists laugh at these labels, but the harm from these labels is no laughing matter.
In his column in the New York Post, Reynolds pointed to a Hate Crime Hoax perpetrated by a black student at elitist Smith College. Her lie went unpunished, even after she got several people either fired or forced to resign.
Reynolds wrote, " 'Check your privilege' is a common term around higher education, but the notion that white janitors, cafeteria workers and campus police are privileged in that environment is not simply absurd, but monstrous. As Smith janitor Mark Patenaude told the New York Times, 'We used to joke, don't let a rich student report you, because if you do, you're gone.' "
The labels of deplorable fit in with self-righteousness of the elitists. They are fighting racism and other deplorable sins. History is on their side, right? Not God. No, to them belief in God is a sin unless you are a black preacher, and then only certain ones. If a few innocent people get hurt along the way, well, you have to crack a few eggs to make a quiche.
It is all for the greater good of society.
15,000 dead grannies is "for the greater good of society" because the carnage enabled elitist governors to destroy small businesses and drive unemployment through draconian measures. Bend the curve in 2 weeks became a yearlong shuttering of Main Street.
This is all part of the elitist game.
Reynolds wrote, "And yet class war rages, even if people don't want to talk about it. It's not the Soviet-style class war, with capitalists on one side and workers and peasants on the other, but rather the educated gentry class (as demographer Joel Kotkin calls it) making life tough for the working class."
The goal is the same. The tactics are different. In the 1930s, Soviets discovered that American workers and peasants won't unite because they have middle class attitudes. After World War II, the destruction of the middle class began.
Fighting racism went from being a noble effort to being a wedge. Loosening immigration laws in 1965 allowed the import of millions of illegal aliens who, unlike those who entered through Ellis Island, did not want to assimilate.
Universities became indoctrination centers. Don't be dumb, be a smarty. Come and join the Commie Party.
They play the long game that stretches back to the 1950s when they made calling someone a communist UnAmerican.
As Charles Baudelaire wrote 157 years ago, "The greatest trick the Devil ever pulled was convincing the world he didn't exist."
We know the devil exists, which is why elitists want to destroy us. Our independence, our love of freedom, and our insistence on individuality are a threat to elitist control of the country.
Reynolds knows well what is at stake. He also knows the lengths they will go to destroy us. The elitists tried to get him fired as a law professor over a tweet. After USA Today spiked a column, he moved on to the New York Post where he belongs. His point of view makes him a danger to those who would control the country.
That they could not destroy him gives me hope.
***
Bonus column at 7 tonight because House Republicans ticked me off.