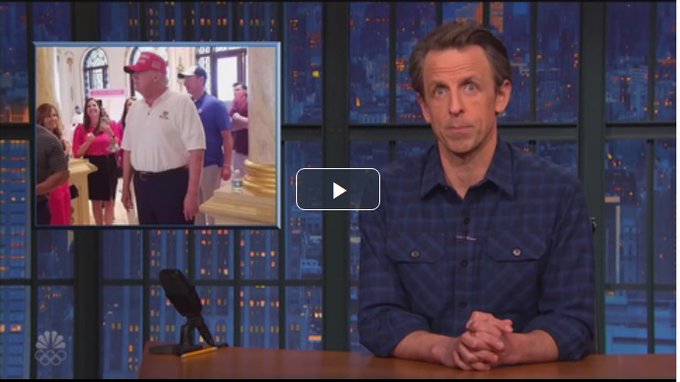 Why did NBC replace Johnny Carson with Floyd R. Turbo?
The Washington Examiner reported
, "This week's Liberal Media Scream steps outside the usual lane of angry news media figures to NBC's Late Night show hosted by Seth Meyers and his 15-minute rant for H.R. 1, the For the People Act election law, and against the filibuster.
"His was a sweeping condemnation of Republicans, rural Americans, whites, and the Founding Fathers."
Well, he is entitled to his ill-informed opinions and Comcast can have him front its anti-American corporate propaganda machine.
What struck me was how unfit he was to appear on late-night television. He dressed like he was picking up toilet paper at Walmart, and not in a proper suit. TV down-graded from three-piece suits in the black-and-white days to a sport jacket, slacks, and a tie.
But he looked like a joke. Even a show that follows the Tonight Show should have a host who wears a jacket and a tie, particularly since the setting is meant to look like a news report.
What was ironic that while he was ranting about rubes, he looked like a rube. As I watched the video, I remembered Johnny Carson's old character, Floyd R. Turbo.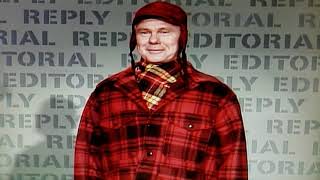 Carson's character was a spoof that mocked the rubes as being fact-challenged and conspiracy-minded Americans.
50 years later, NBC has a fact-challenged, conspiracy-minded anti-American hosting its Late Night Show, which follows the Tonight Show.
His rant could have been written by Turbo's contemporary, Emily Litella.
Meyers said, "Our democracy as currently constituted is simply not a level playing field. In fact, it's arguably never been a level playing field, it's heavily tilted toward a minority of voters that are predominately white and rural, thanks in large part to anti-majoritarian institutions like the Electoral College and the Senate. Just consider that right now the Senate is evenly split 50-50 and yet the 50 Senate Democrats represent nearly 42 million more Americans than the 50 Senate Republicans. For example, Wyoming with a population of about 580,000 people, has two senators. And New York also has two senators, even though there are 580,000 people just on my co-op board."
The story quoted Media Research Center Vice President Brent Baker, who said, "Meyers's argument should be with the founders, not present-day Republicans. He's upset that our constitutional system, with two senators from every state, is inhibiting the enactment of left-wing policies, as if the Senate make-up is something new."
Nevermind.
One other thing, in his ugly blue plaid shirt (which blended into the background), Meyers dissed President Trump's casual attire at his resort, saying, "Look at this [picture of Trump], it looks like he was thrown naked in the Dumpster behind a Palm Beach pro-shop, and given five minutes to pick an outfit."
NBC should invest in a mirror.
And NBC should get a wardrobe designer who selects clothing that does not make the actor blend into the scenery.