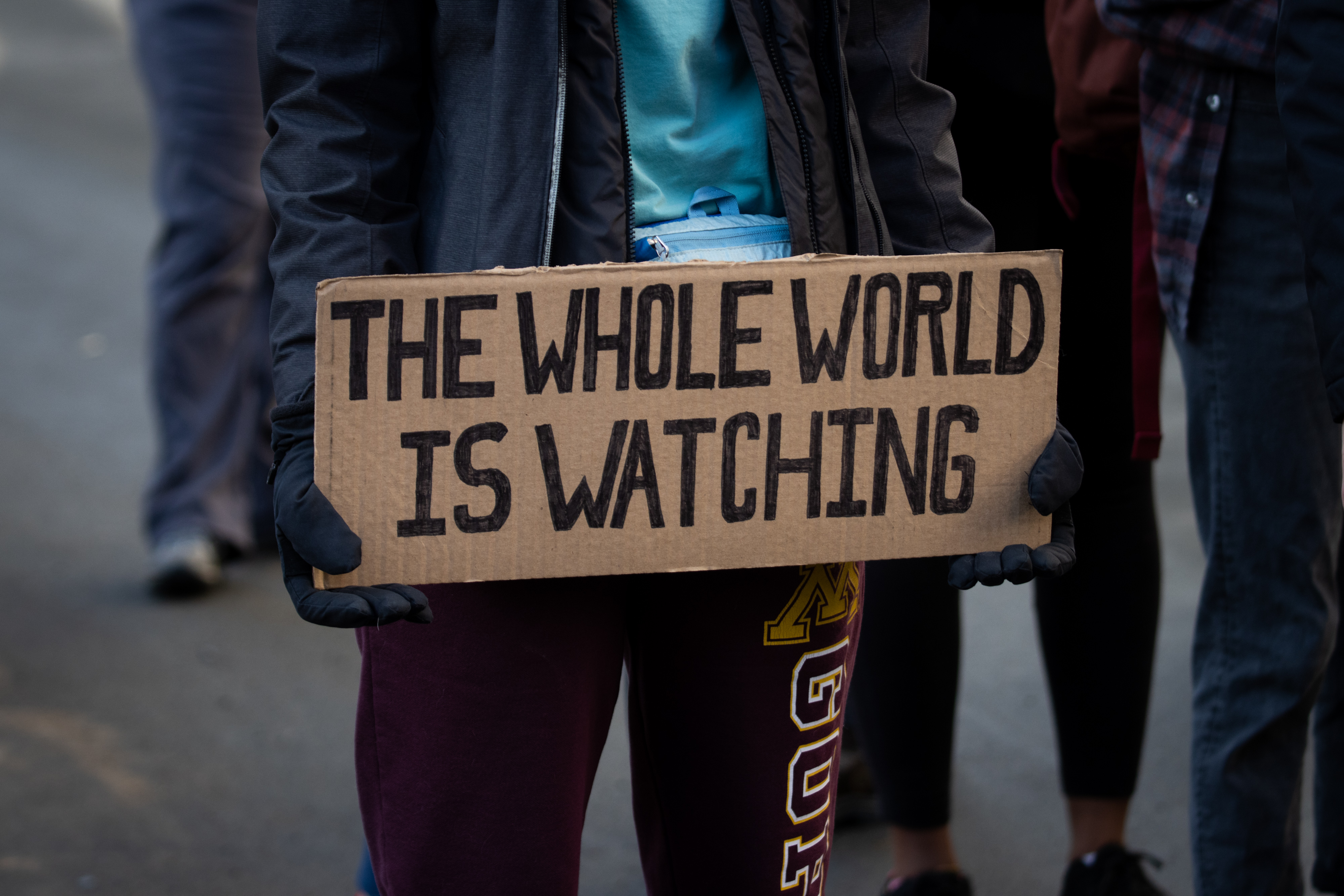 The trial of policeman Derek Chauvin in the death of George Floyd is off to a molasses-slow start. After 6 hours, the judge was able to approve only 3 jurors. Press accounts show why this will be the jury duty from hell.
The local newspaper reported
, "The first juror seated, a white man, revealed he is a chemist who lives in Minneapolis and said because of his profession, 'I consider myself a pretty logical person. … I rely on facts and logic and what's in front of me. Opinion and facts are important distinctions for me.' "
What is this? The Dating Game?
Insider went further in intimidating the white male chemist, writing, "The first juror, a chemist in his 30s, lives in Minneapolis and is engaged to be married."
The message is clear. They know who you are, they know where you are, and they know who your friends and family are.
That is chilling because we know an acquittal means jurors will be doxxed. They will be named and shamed.
I do not know why the judge is allowing the selection process to be public. I suppose out of habit. We believe in public trials.
But a judge is supposed to protect jurors. Given the mob mentality in which mostly violent rioters destroyed a half-billion dollars in property to force the prosecution of Chauvin, the decision to not close jury selection places him and justice in danger.
The jury could easily be selected behind closed doors. The jury could easily watch the trial in the jury room by TV. The judge could easily shut off the feed at those times when he and the lawyers discuss matters that jurors should not hear.
The angry and self-righteous crowd screams justice for George Floyd but the Constitution requires justice for Derek Chauvin. The presumption of innocence is paramount. Lefty bullies want to remove that.
The whole world is watching, they declare.
Maybe it should not. There are some things the world ought not see. The identity of the jury of Chauvin's peers is not something the world should know.
Demonstrations were organized in Minneapolis on Sunday and Monday ahead of the trial for former MPD Officer Derek Chauvin. Jury selection for Chauvin, who is facing multiple charges for the May 2020 death of George Floyd, began this week pic.twitter.com/Ct3tQPH0BX

— NowThis (@nowthisnews) March 9, 2021
When you have a violent mob at the courthouse door (and the courthouse looks like a fortress) justice requires anonymity for the jury.