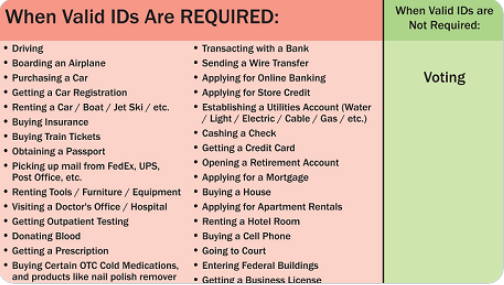 Jim Crow is a busy, busy man keeping black people from driving, boarding an airplane, getting married, etc.
But any law a Democrat dislikes now is Jim Crow. Never mind that Jim Crow kept the Democrats in power in the South for a century. Democrats have forgiven themselves.
Florida's rates are below the national average.
Live Free or Die.
CNN gives the brother of Democrat governor of New York an hour of prime time 5 nights a week.
TAPPER: "You said also that a mileage tax showed 'a lot of promise' as a way to help pay for the plan. That tax would charge people for how many miles they drive. Is that under consideration?"
BUTTIGIEG: "No, that's not part of the conversation about this infrastructure bill, so just want to make sure that's really clear, but you will be hearing a lot more details in the coming days about how we envision being able to fund this. And again, these are carefully thought through responsible ideas that ultimately are going to be a win for the economy and need to be compared to the unaffordable cost of the status quo."
TAPPER: "Okay, so something of a backtrack on that."
Something of a backtrack?
It is John Kerry being for the bill until he voted against it.
The lines include:
The problem is you have a fellow who couldn't pick up a woman with a forklift programming the robot.
Our species is doomed to extinction.
"Sherry Vill said she was introduced to Cuomo, in her Greece, New York, home where he leaned over and kissed her cheeks in a 'highly sexual manner.'
" 'He said that's what Italians do — kiss both cheeks,' Vill told reporters in an online news conference with her lawyer, Gloria Allred.
"Vill said she was shocked by Cuomo's actions. 'I am Italian. In my family, family members kiss. Strangers do not kiss,' Vill said."
The robots had better pickup lines.
He's as smooth as burlap.
"The cop-killer — who murdered off-duty officer and dad-of-four Robert Walsh in 1981 — sits on a panel for Ithaca and Tompkins County as part of its "Reimagining Public Safety Collaborative.''
"The advisory group was formed after Cuomo ordered municipalities to submit police-reform plans to the state by April 1 following George Floyd's death."
So Cuomo is letting a man who executed a police officer dictate the policies of the police.
How do you damage the reputation of a company that uses slave labor in Red China to make its product?
I did not include this because of the hypocrisy. Hypocrisy in Washington is like saltwater in the sea; it is expected.
No, the two headlines show which is a newspaper and which is a broadsheet fit only for parrots to poop on.
The narrative is to make white people second-class citizens.
And it is suicidal.
"The 14-year-old boys were released to their parents' custody after serving 47 days in juvenile hall, ordered to serve 150 hours of community service each, undergo therapy, and participate in a character-building program, Riverside County Superior Court Judge Roger Luebs ruled Friday.
"The victim, Diego Stolz, 13, was beaten to death on September 16, 2019, at Landmark Middle School.
"Diego was punched in the head from behind and then fell and hit his head on a pillar in the schoolyard, KTLA reported. The boys then continued to punch Diego. He died from head trauma nine days after the incident."
Life is cheap in Soviet states.
"The breaking news reporter, Felicia Sonmez, recently posted 16 tweets in which she criticized the newspaper for not allowing her to cover stories related to sexual assault and accusing the paper of not supporting victims.
" 'The reason I've repeatedly been given by senior editors is that they are worried about the appearance of a conflict of interest if they allow me to write on sexual assault,' Sonmez tweeted."
Holy guacamole. She might actually slant her reports to make sexual assault seem like a bad thing.
Her protest worked. Late last night, the newspaper sheepishly reported, "Washington Post reverses prohibition on reporter from writing about sexual assault."
"Strong wind gusts of up to 60 mph fanned the Schroeder Road fire to within a few miles of the western edge of Rapid City, prompting the evacuations of up to 500 homes, state fire officials officials said. No injuries were reported.
"The blaze began Monday morning on private property and quickly spread into a residential subdivision, incident commander Rob Powell told reporters at an afternoon news conference."
CDC Director Dr. Rochelle Walensky made a teary-eyed emotional plea.
That's a tell.
It tells you the facts don't back her up. She said there are 63,239 new covid-19 cases every day.
Times 365, that's 23 million new cases a year.
We have had 30 million cases in the past year.
The crisis is subsiding. Like Katherine Hepburn in a movie with Spencer Tracy, she resorts to tears to get her way.
Like President Emeritus Trump's border policy, this one works. Unlike the border policy, this one may stay on.
"The change comes following reports out of Europe of very rare instances of blood clots in some immunized patients — notably among younger women.
"But 300,000 of these shots have been administered in Canada already, with no reports of blood clots here, officials said. The blood clotting problem also has not been reported in people who have received mRNA vaccines like the Pfizer and Moderna products."
The Pfizer and Moderna vaccines (as well as the Johnson and Johnson one) were developed under President Emeritus Trump's Operation Warp Speed.
AstraZeneca-Oxford was not.
I still put more faith in America than I do Britain and Europe because we can still pull off a miracle or two now and then.
Bonus points if you know what Idlewild is. (Knowing it from Goodfellas doesn't count.)