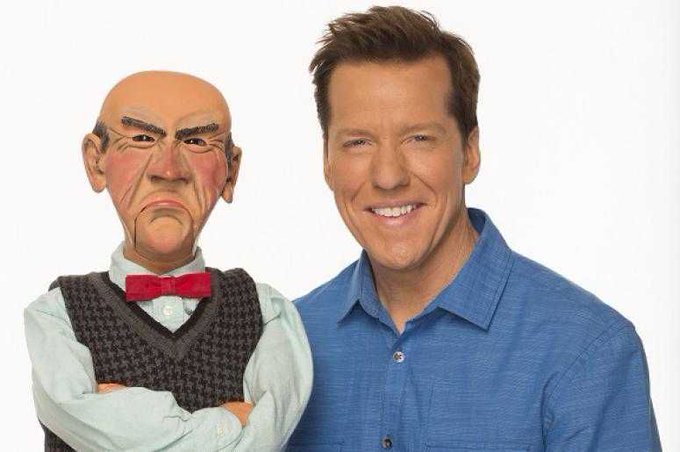 The Daily Caller reported, "Biden White House In 'Regular Touch' With Barack Obama On 'A Range Of Issues,' Psaki Says."
ITEM 1
: Little minds in the capital busy themselves while our border is breeched, our economy has tanked, and Red China is taking over the world.
Seriously? https://t.co/FHZgqB14T5

— Josh Kraushaar (@HotlineJosh) March 23, 2021
Does this mean calling the team the Washington Football Team now is racist?
ITEM 2
:
Reuters reported
, "A federal judge in Washington, D.C., on Tuesday criticized the U.S. Justice Department for speaking to the media about the ongoing investigation into the deadly Jan. 6 attack on the Capitol by former President Donald Trump's supporters.
"In an unusual court hearing, U.S. District Judge Amit Mehta said he was surprised by remarks prosecutor Michael Sherwin made to the CBS television program 60 Minutes, and troubled by a New York Times article that cited anonymous Justice Department sources."
Mehta is an Obama judge.
He said, "I found it troubling that sources within the Department of Justice were detailing the possibility of additional charges in a pending criminal case and an ongoing criminal investigation. This case will not be tried in the media."

Let us call this what it is: attempted jury tampering. It is bad enough that defendants will face a jury drawn in a town in which 94% of the people did not vote for President Trump without the prosecutors ginning up the case like this.
If they have a case, they should make it before a grand jury, not on 60 Minutes.
ITEM 3
:
United Press International reported
, "A federal judge on Tuesday ordered a U.S. Army reservist known as a white supremacist and Nazi sympathizer among his colleagues to remain in custody as he awaits trial for charges related to the Jan. 6 riot at the Capitol.
"Judge Trevor McFadden said that while Timothy Hale-Cusanelli was not charged with committing violence during the insurrection, he remains a threat to the public due to his 'odious' beliefs."
McFadden is a Trump judge!
He jailed someone for a thought crime.
He said, "There is substantial evidence here that for a number of years the defendant has apparently had kind of a near-Nazi racist ideology that has led him to use racist language, sexist language, has been generally engaged in hateful conduct, if not necessarily violent conduct toward a number of people with whom he's had contact.
"Having said all that, we don't typically penalize people for what they say or think."
The Constitution protects racist language. The Constitution protects sexist language. The Constitution protects hateful language.
Impeach McFadden for violating his oath to defend the Constitution.
ITEM 4
:
Andrew Malcolm wrote
, "Something is very wrong with Joe Biden—mentally, medically, strategically—or all three.
"Of course, he's long been known as a tone-deaf gaffe-meister. Swearing on live mics. Patronizing politically. As head of administration transparency for Barack Obama, Biden closed the meetings."
Politics aside, this puts us in danger.
The story said, "Reminder: In 1962 the world came closest to Armageddon when the Soviet Union moved nuclear missiles into Cuba after Premier Nikita Khrushchev determined that John Kennedy was a weak president.
"Biden's first news conference is Thursday. But by seeking to hide what has become obvious infirmities, aides have not served him well so far. And media seem reluctant to press that issue hard. This has now gone beyond politics. The concerns must be addressed forthrightly.
"Don't hold your breath, though. Political coverups are just too tempting. Ask Andrew Cuomo."
It is not that I fear Biden will do something rash.
What I fear is the deep state exploiting this weakness, just as the deep state exploited the lazy and inattentive Obama.
ITEM 5
: As for Kennedy, Khrushchev had his kitchen debate with Nixon when Ike was president and found him worthy. On June 4, 1961, (less than 6 months into the JFK administration) Khrushchev met Kennedy in Vienna, sized him up, chewed him up, and spit him out.
2 months later, the Soviets began walling up Berlin. The Berlin Wall was an ugly 27-mile abomination protected by 55,000 land mines, 302 guard towers.
JFK had to bring us to the brink of nuclear annihilation to win back Khrushchev's respect.
Biden is too dazed and confused to know or care.
Our military operates under the Rainbow Flag now.
But there is hope. I don't want Donald Trump back. He was too nice. I want Michael Corleone.
ITEM 6
:
Breitbart reported
, "President Joe Biden called for an assault weapons ban following Monday's shooting attack at the Boulder, Colorado grocery store.
"Politico reported Biden urging the Senate to take action on H.R. 8 and H.R. 1446, the former of which would create universal background checks and the latter of which would expand the length of time a background check can last.
"He also called for an assault weapons ban."
The man is a ghoul, roused out of his coma-like state only by gunshots. And then only those by rifles, not the gunfire that slaughters thousands of black people annually in inner cities.
He has no empathy for crime victims. He just sees them as a cudgel to expand the central government's power.
ITEM 7
:
Fox reported
, "Republican Sen. Rick Scott is urging Olympic sponsors to demand the 2022 Winter Games be moved from Beijing amid human rights abuses and alleged genocide against Uyghur Muslims and ethnic minorities in China.
"Scott, of Florida, wrote a letter, exclusively obtained by Fox News, to International Olympics Committee sponsors, including Airbnb, Alibaba Group, Allianz, Atos, Bridgestone, Coca-Cola, DOW, General Electric, Intel, Omega, Panasonic, Procter & Gamble, Samsung, Toyota and Visa."
Chairman Xiden is too chicken droppings to boycott his masters' Olympics.
And where are the Woke SJWs? Why are they not boycotting Airbnb, Alibaba Group, Allianz, Atos, Bridgestone, Coca-Cola, DOW, General Electric, Intel, Omega, Panasonic, Procter & Gamble, Samsung, Toyota and Visa?
Oh wait.
That is who funds the snowflakes.
ITEM 8
:
The New York Post reported
, "An unhinged man was caught on police bodycam video going on a vile, racist rant at an Asian-American NYPD detective during a protest in Manhattan.
"The officer, a 16-year veteran of the force, was assigned to a march near the Stonewall Inn on March 11 when a protestor approached him and began spewing anti-Asian slurs, according to sources with knowledge of the incident."
But it is not a hate crime because the assailant is black. Only white people are racist.
ITEM 9
: Speaking of berserkers,
the Denver Post reported
, "The 21-year-old Arvada man arrested in Monday's mass shooting at a Boulder King Sooper's was violent, short-tempered and paranoid during high school, his former classmates said Tuesday.
"Ahmad Al Aliwi Alissa is suspected of killing 10 people at the grocery store Monday when he walked in around 2:30 p.m. and began shooting, according to law enforcement. He was taken into custody about an hour later with a gunshot wound in his leg.
"Alissa was hospitalized for treatment and is expected to be transported to the Boulder County Jail Tuesday to face 10 counts of first-degree murder."
Heavy.com reported
, "Alissa's Facebook Posts Included Muslim & Anti-Trump References Along With Homophobic Slurs."
Dammit. There went another assumption.
But this is not a hate crime. It cannot be a hate crime because he is Muslim.
The only solution to mass murders is for everyone in West Virginia to give up their hunting rifles.
ITEM 10
:
The Wrap reported
, "According to Nielsen Media Research ratings data, MSNBC averaged 1.404 million viewers for the full day in the first quarter. CNN averaged 1.398 million and Fox News averaged 1.324 million. During the quarter — which will end this coming Sunday, but for which there is sufficient data to call an early win for MSNBC — the news networks have been the top three cable channels overall. For comparison, HGTV was in fourth place with an average of 669,000 total viewers."
From First to Third in just three months.
Congratulations to Chris Stirewalt. He brought down a giant.
Unfortunately, he was employed by the giant.
The enemy within.
How fitting.
ITEM 11
:
Via Glenn Reynolds
, Debra Heine reported, "The White House is reportedly urging staffers in all federal agencies refer to the current administration as the Biden-Harris Administration, a leaked email from a federal employee reveals.
" 'Please be sure to reference the current administration as the Biden-Harris Administration in official public communications,' a top White House communications official wrote. 'Biden-Harris Administration' was accented in bold.
"Indeed, on the White House website, the administration is referred to as the Biden-Harris Administration."
Technically, it is the Biden-Harris-Pelosi-Leahy-Blinken-Yellen-Austin-Garland-Haaland-Vilsack-Raimondo-Walsh-Becerra-Fudge-Buttigieg-Cardona-McDonough Administration.
ITEM 12
:
Breitbart reported
, "In the week since the first woman filed a sexual lawsuit against Houston Texans quarterback Deshaun Watson, 23 additional women have now come forward with accusations and 14 lawsuits have been filed, including an alleged incident that occurred as recently as March 2021.
"Watson is accused of harassment, inappropriate touching, and assault, including forced oral sex during massages. Many of the accusers that have come forward are massage therapists who have worked with Watson.
"Houston lawyer Tony Buzbee, who is representing the alleged victims in the lawsuits, said he planned to submit affidavits and evidence supporting his client's claims to the Houston Police Department on Monday morning."
ESPN reported the story on its front page in an agate type headline on the right, after "Sources: Raptors discussing Lowry, Powell trades" but ahead of "NHL probing ref's hot-mic call on Preds penalty."

ITEM 13
:
Newsweek reported
, "A tweet describing Ahmad Al Aliwi Alissa, the suspected gunman in Monday's Colorado supermarket shooting, as a 'white Christian terrorist' does not violate the social network's misinformation policies, Twitter told Newsweek."
Some lies are approved by Twitter while some truths are banned.
That is the problem with corporate censorship. Twitter now owns every lie it allows to be posted.
I tried to warn them.
ITEM 14
:
Life News reported
, "New Report Shows Teen Abortion Rate Has Dropped a Whopping 82%."
The story said, "The large reduction in the teen abortion rate is partly the result of a higher percentage of pregnant teenagers choosing life for their preborn children. According to these new statistics, the percentage of pregnancies carried to term by women ages 15 to 19 between 1980 and 2017 increased by more than 10%.
"An even more important reason for the drop in the teen abortion rate is that teenagers are now much less likely to become pregnant in the first place."
The Pill made abortion obsolete and unnecessary. Abstention is fine but it is far easier to remain a virgin when you marry at 18 than when you marry at 30.
ITEM 15
:
The Daily Wire reported
, "Democrat President Joe Biden is reportedly under investigation for halting billions of dollars in payments that were set to go out to companies that were tasked with finishing President Donald Trump's southern border wall."
I wonder how much of that money went up Hunter's nose.