Why Meeeeeeeeee?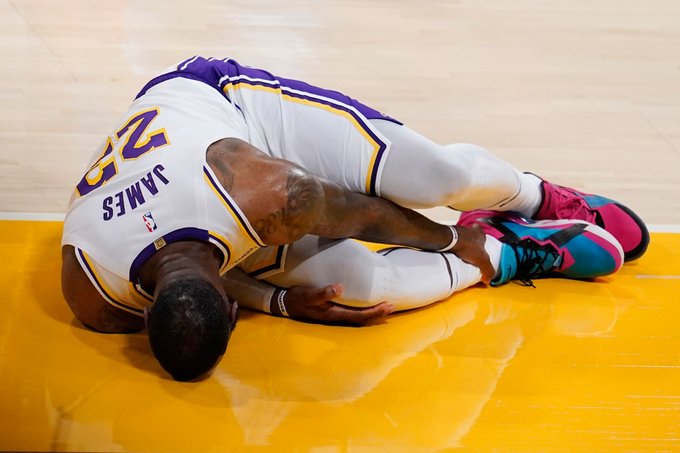 The U.S. media made a bigger deal of a man injuring himself while playing a kid's game than they did the president's inability to climb a flight of steps without falling 3 times.
ITEM 1
:
Kane at Citizen Free Press reported
, "Boston Marathon Bomber Dzhokhar Tsarnaev is getting a big fat check from Joe Biden's government."
The pressure cooker union must have made the request to give him a stimulus.
Or maybe his friends who put him on the cover of the Rolling Stone did.
A woman he left legless responded.
My friend Celeste is a survivor of the Boston Marathon bombing.

President Biden just sent the bomber who blew off her legs a stimulus check.

Here's her message ⤵️ pic.twitter.com/LrMKvsFypn

— Rep. Brian Mast (@RepBrianMast) March 18, 2021
Kane called her Pure Boston.
She makes me proud to be an American.
ITEM 2: Fox reported, "Republican Julia Letlow easily won a special election for Louisiana's 5th Congressional District on Saturday, following the death of her husband Luke Letlow in December.
"Luke Letlow, a Republican, was elected in a special race in December but died weeks later due to complications from the coronavirus before he was able to take office.
"Julia Letlow beat out 11 other candidates for the U.S. House seat."
She got 65% of the vote to carry on the work of her late 41-year-old husband.
ITEM 3: OAN reported, "Arizona lawmakers are ordering another recount of ballots cast in the 2020 presidential election, this time by hand.
"On Thursday, the GOP-controlled Arizona Senate announced its intentions to conduct the audit of more than 2 million ballots from Maricopa County.
"The Senate won a court order late last month, granting them access to ballots and voting machines. Officials believe this will be daunting for any audit firm, citing the need for secure facilities and substantial manpower."
This should have been done in November.
ITEM 4: Fox reported, "Authorities say the armed fugitive shot and killed by an Arlington (Texas) police officer Thursday was an illegal immigrant wanted for rape.
"A U.S. Marshal's Task Force tracked 46-year-old Juan Jimenez-Salas to North Texas after police in Arkansas say he was wanted on 11 felony charges there, including five counts of rape and six counts of indecency with a child.
"Jimenez-Salas is an illegal immigrant and had previously been deported before returning to the U.S. at some point.
"The alleged victims of sexual assault by the wanted felon were two sisters under the age of 10."
Mr. Illegal Alien was their mother's boyfriend. The girls are 6 and 8 and safely with their father now.
I praise the marksmanship of the Arlington police.
ITEM 5: Bob Unruh reported, "The Trump administration's brokering of peace deals between Israel and four longtime foes prompted Nobel Peace prize nominations for Trump.
"Now, the Washington Free Beacon reports four more deals are in the works, according to Israeli Prime Minister Benjamin Netanyahu.
" 'I brought four peace agreements, and there are another four on the way,' he said."
Rumors are the nations are Niger, Mauritania, Indonesia, and Saudi Arabia.
What hath Donald Trump wrought?
ITEM 6: Following up on last week's arrest of Milwaukee County children's court Judge Brett Blomme, a Democrat homosexual who before winning election last year ran an LGBT charity, which directed funds to the local Drag Queen's Story Hour.
A reader pointed out that Judge Blomme was caught uploading child porn using his court -- official -- email address. He and his male husband have two adopted children.
Brian Asmus, the court commissioner, allowed his release on a signature bond. He also is allowed to have contact with his children.
Gay privilege?
ITEM 7: Mark Calvey of the San Francisco Business Times reported, "Florida becomes hot spot for those joining Bay Area exodus."
We need a vaccination from this malady.
Look for them to vote Democrat and campaign for a state income tax.
I hope this virus does not spread to West Virginia.
ITEM 8: Breitbart reported, "An 8-year-old girl in Chicago whose mom was at work tossed a mattress from her third-story window when a fire broke out and jumped on it to escape, a fire official stated Thursday."
She is a hero.
ITEM 9: Just the News reported, "Former CIA analyst and National Security Council chief of staff Fred Fleitz says President Biden should replace Secretary of State Antony Blinken after a U.S.-China summit in Alaska this week dissolved into insults and little diplomatic progress."
Fleitz said, "It was one of the most incompetent displays I've ever seen by an American diplomat. Insulting the Chinese just before the talks begin, before the cameras causing them to lose face. I just thought, This is amateur hour.
"Donald Trump knew how to deal with heads of state of our enemies. And these guys, I think they were just virtue signaling before the lapdog American media. It was a serious mistake and it set back our policies and it made them look inept because they weren't ready for the counter attack by Chinese officials."
We are back to normal in Washington, where the deep state runs things -- and plays right into the hands of Chairman Xi.
Face it. These statists identify more with a communist like Xi than they do a capitalist like Donald Trump.
ITEM 10: NBC reported, "Democrats speak out on Atlanta shootings."
Not the 157 homicides in 2020, the most in a single year in that city since 1990.
Expect silence on that because most victims are black, as are the perps.
Only inter-racial crimes by white men provoke Democrats.
ITEM 11: Deutsche Welle reported, "Supreme Leader Ayatollah Ali Khamenei said on Sunday that the US must lift all sanctions against Iran before Tehran returns to the 2015 nuclear deal."
The story said, "In 2019, the Trump administration stopped providing sanctions waivers to a number of countries, including China, that were importing oil from Iran.
"It also began sanctioning any entities continuing to do so, sparking Tehran's move to scale back some of its commitments under the deal.
"Crippling measures were also placed on the Iranian banking and financial sectors."
The German account left the cool part out where President Trump killed the Iranian general in charge of their terrorist operations.
Chairman Xiden and the deep state will do whatever Iran wants. For a fee. Paid to Hunter.
ITEM 12: CNBC reported, "President Joe Biden's closest advisors have ties to big business and Wall Street, with some making millions of dollars in their careers leading up to entering the White House, new financial disclosures show.
"The senior Biden aides listed in the disclosures include chief of staff Ron Klain, deputy chief of staff Jen O'Malley Dillon, senior advisor Mike Donilon, White House coronavirus response coordinator Jeffrey Zients, and National Economic Council Director Brian Deese.
"These disclosures show that many of the president's closest aides have deep ties to the business world and have made more money in their past corporate careers than previously known."
The only surprise about the crookedness is that Comcast allowed CNBC to report it.
ITEM 13: Liberty Yielding reported, "University investigates professor for criticizing communist regime."
The university is not in Red China.
The story said, "At the University of San Diego, conservative law professor Tom Smith is being investigated for criticizing Chinese propaganda, based on the false premise that this constituted racial harassment of Asian-American students."
Criticizing Red China is now considered racist.
Chairman Xi plays this game well.
And this explains the media's sudden interest in racist attacks on Asian-Americans. The media downplays the color of the perps unless they are white.
ITEM 14: Grabien reported, "Joe Biden Tells George Stephanopoulos: 'Gimme a Break Pal! I've Only Been Here Six Weeks!' "
44 years as a senator and a vice president suddenly don't matter.
Biden also said, "And so look, I am not saying this is going to be easy, George. I do believe enough Republicans of time are going to have."
He talks as well as he walks.
His brain is so mushy that he should not even be president of the Hair Plugs For Men club.
Oh, and he's been in the Oval Office nearly 9 weeks, not 6.
ITEM 15: The New York Post reported, "Former President Donald Trump on Sunday ripped the Biden administration for turning the migrant crisis at the southern border into a full-fledged national disaster.
"In the statement released Sunday evening, Trump also urged President Biden to complete construction of a border wall, and accused the administration of causing death and human tragedy."
Trump said, "In the span of just a few weeks, the Biden Administration has turned a national triumph into a national disaster. They are in way over their heads and taking on water fast."
His competence was punished by the media and the people who rigged the election. Thousands will die but the Washington Establishment does not care.
ITEM 16: Military.com reported, "Some troops have drawn equivalencies between the January 6 riot at the U.S. Capitol and last year's protests for racial justice during recent stand-downs to address extremism, worrying the military's top enlisted leader.
"In a Thursday briefing with reporters at the Pentagon, Ramón "CZ" Colón-López, the senior enlisted adviser to the chairman of the Joint Chiefs of Staff, said that some troops have asked, when the Jan. 6 riot is brought up, 'How come you're not looking at the situation that was going on in Seattle prior to that?'
"He said that is one example of the mindset many military leaders are encountering, and he is 'concerned about the way that some people are looking at the current environment.' "
The generals have politicized the military and made it an arm of the Democrat Party. The privates and specialists won't go along. This is not beneficial to our country, not that anyone in DC gives a hoot.
FINALLY, a reader emailed me, "I apologize for bringing up what is no doubt a sore subject, but I'm writing to ask that you do something to deal with the feud between edutcher and Big Jake.
"The constant sniping is not clever, interesting or constructive. Childish is an apt description. Putting both on notice that the bickering needs to stop is, in my opinion, overdue.
"I don't care if they DM trash to each other till the end of time, but their back and forth in the comments section has more than once made me abandon reading through the normally on topic and thoughtful comments of your readers.
"Could you please tell them both (or at least Big Jake, he seems to most frequently be the instigator) to be civil."
Thanks.
All I can do is point out how rude it is to me and my readers to leave these road apples in the comment section.
Twitter has the ability to ban people. I do not have that power.
I also doubt that either one bothers to read what I wrote. All I can do is advise people to ignore it. Do not allow their toxicity to bother you.