Sunny with a high in the 70s predicted in the Greater Poca Minitropolis. I'll be driving this afternoon and hearing this song.
ITEM 1
:
Alaska Governor Mike Dunleavy announced
, "Effective immediately the COVID-19 vaccine is available for all individuals who live or work in Alaska and are age 16 and older, making Alaska the first state in the nation to remove eligibility requirements."
The announcement said, "The Pfizer vaccine is available to individuals who are 16 and older, while the Johnson & Johnson vaccine and the Moderna vaccine are available to individuals who are 18 and older. All three authorized vaccines have shown to be very effective at preventing severe illness, hospitalization, and death caused by covid 19.
"Regions including Kodiak Island, the Petersburg Borough, and the Kusilvak Census Area are nearing or exceeding 90% vaccination rates among seniors. In the Nome Census Area, over 60% of residents age 16 and over have received at least one shot, and roughly 291,000 doses have been administered statewide."
Considering the vast distances between groups of people in Alaska, this is an amazing accomplishment that should shame 49 other governors.
Oh, and he did it in the dead of winter.
ITEM 2
:
Roger Kimball reported
, "As I write, jury selection for the murder trial of Derek Chauvin is about to begin in Minneapolis. You remember Derek Chauvin, right? He is the former policeman charged with the murder of George Floyd, race martyr (also drug addict, woman abuser, and career criminal)."
It is a calm review of the case.
He wrote, "The video clip that horrified the world was heavily edited. We see Floyd, pinned to the ground by Chauvin, piteously crying 'I can't breathe.' Conclusion? That he can't breathe because Chauvin is pressing on his windpipe. But a look at the police bodycam footage shows that Floyd was complaining that he couldn't breathe before he was restrained by the police. Why? Because, as the FBI's interview with the local medical examiner on July 8, 2020 revealed, Floyd was suffering from pulmonary edema, i.e., his lungs were full of fluid. And why was that? Partly because of an underlying heart condition, partly because Floyd was full to the gills with fentanyl, a drug known to affect respiration and cause pulmonary edema."
Once again, the left have twisted the truth into a hideous narrative aimed at destroying a city.
Look what the Michael D. Brown case did to Ferguson and what Freddie Gray did to Baltimore. The media openly promotes these hoaxes, knowing that that will never have to live with the consequences of their lies.
The story began, "Around 3 p.m. on Saturday in Minneapolis, a small group gathered near George Floyd Square for a barbecue to celebrate a man's birthday. Many were regulars at the square, at Chicago Avenue and E. 38th Street, the intersection where Floyd was killed. The area, once sealed off in all directions with refrigerators, pallets, and other debris, now has city barricades. Its entrances are guarded by volunteers who staff the square at all hours—mostly as greeters but also as a ragtag defense force to prevent police from entering."
They hate the police.
Got it.
They had a barbecue at the square.
Ismail wrote, "There was a short pause, then more gunfire. At least seven more shots rang out in quick succession. A truck sped down the alleyway right behind the barbecue. About a dozen people started barreling down the street, shouting at people to get out of the way. I took cover behind a parked car. On the street, several young people appeared to be out for vengeance for the shots just fired. I heard mention of a local gang.
"When the gunshots rang out, people at the barbecue acted out of muscle memory. Violent crime has gone up since the intersection closed. In 2019, there was a total of three fatal and nonfatal shootings in the area. In 2020, there were 19."
Two people were shot. One died.
Black Lives Matter is responsible for more black murders in Minneapolis than Derek Chauvin is accused of.
ITEM 4
:
Fox reported
, "A Tampa police officer who investigators believe veered into an oncoming vehicle to protect others before dying Tuesday morning in a wrong-way crash was a strong, courageous father who had wanted to serve in law enforcement since he was 8 years old, his family tells Fox News.
"Master Patrol Officer Jesse Madsen -- a U.S. Marine combat veteran who spent nearly 17 years with the Tampa Police Department -- was pronounced dead around 1 a.m. following the collision on Interstate 275. He leaves behind a wife and three children, ages 16, 12 and 10."
RIP, hero.
Smith has caught on to the big advances publishers give politicians for books that sell in the hundreds. He concluded as I have that this is graft.
But the big money is in Netflix deals. Ask the Obamas how that works.
By the way, the lockdown has been very, very good for Netflix.
ITEM 6
:
Salon reported
, "New data from a Norwegian nonprofit is generating fresh concerns about humanity's destruction of the natural world, revealing Monday that people have ravaged about two-thirds of original tropical rainforest cover globally."
The story said, "The total lost between just 2002 and 2019 was larger than the area of France, he found."
France represents 0.37% of the Earth's land mass.
Glossed over in these alarmist reports is that trees grow back. And the reports always seem to emanate from a concrete jungle and not a real one.
ITEM 7
:
Page Six reported
, "Piers Morgan quit Good Morning Britain on Tuesday' just hours after his co-star confronted him over relentless criticism of Meghan Markle.
" 'Following discussions with ITV, Piers Morgan has decided now is the time to leave Good Morning Britain,' the network said in a statement.
" 'ITV has accepted this decision and has nothing further to add.'
"Morgan, 55, stormed off the set Tuesday after his co-star Alex Beresford called him out for continuing to trash Markle following her bombshell Oprah Winfrey interview with husband Prince Harry."
And Page Six reported
, "Piers Morgan stormed off the set of Good Morning Britain* Tuesday following a tense discussion with co-star Alex Beresford.
"So who is Beresford, the weatherman of the popular morning show?
"Beresford, 40, was born in Bristol, England. He is biracial: His mother is British and white, while his father is Guyanese.
"After working as a teleprompter operator, Beresford became a weather presenter in 2005."
Piers. Meghan. Sharon. All we need is Kanye West and we can have a cage match. We can call it the Clash of the Titanic Egos. The pay per view would be through the roof.
* The report had the show's name as Good Morning America.
ITEM 8
:
Breitbart reported
, "Rep. Vicente Gonzalez (D-TX) closed an account with Bank of China following a Breitbart News report on the Texas Democrat's holdings with the state-owned institution.
"Gonzalez's most recent financial disclosure forms list holdings worth more than $100,000 with the Bank of China, a state-owned organ of the Chinese Communist Party (CCP)."
Red China is just going to have to mail those checks to him instead of using direct deposit.
ITEM 9
:
The Smoking Gun reported
, "A judge today ordered a psychological evaluation to help determine the competency of a Florida Man charged with having sexual contact with a pair of large stuffed animals at a Target store, court records show.
"During a Circuit Court hearing this afternoon, Judge Cathy Ann McKyton appointed a psychologist to examine Cody Meader, 22, who has been charged with criminal mischief and exposure of sexual organs, both misdemeanors.
"A further hearing on Meader's ability to stand trial has been scheduled for next month."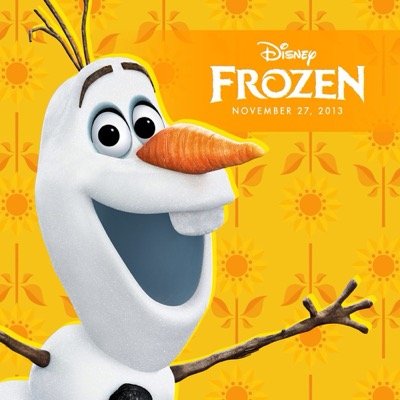 Maybe we should ship a crate of Olaf toys to Cuomo and calm him down.
ITEM 10
:
The Washington Examiner reported
, "In the latest Rasmussen Reports survey of likely voters, 50% said they are not confident that 'Joe Biden is physically and mentally up to the job of being president of the United States.' Another 48% have confidence in Biden, though only 34% were 'very confident' that he was up to the job.
"Driving that, Rasmussen said, was Biden's refusal to meet with reporters. He has had some interactions with the small pool of reporters, but his sometimes awkward speaking style has led to criticism. And the White House has recently cut short his appearances."
Meanwhile, the White House shipped his two German shepherds to Delaware because they kept biting people. I say keep the dogs and ship him back.
ITEM 11
:
Guy Benson reported
, "Thousands of migrant children are backed up in United States detention facilities along the border with Mexico, part of a surge of immigration from Central Americans fleeing poverty and violence that could overwhelm President Biden's attempt to create a more humane approach to those seeking entry into the country.
"The number of migrant children in custody along the border has tripled in the past two weeks to more than 3,250, according to federal immigration agency documents obtained by The New York Times, and many of them are being held in jail-like facilities for longer than the three days allowed by law. The problem for the administration is both the number of children crossing the border and what to do with them once they are in custody. Under the law, the children are supposed to be moved to shelters run by the Health and Human Services Department, but because of the pandemic the shelters until last week were limiting how many children they could accommodate.
"The growing number of unaccompanied children is just one element of an escalating problem at the border. Border agents encountered a migrant at the border about 78,000 times in January — more than double the rate at the same time a year ago and higher than in any January in a decade."
The border is a supermarket for pedophiles.
Rest uneasy, America.
ITEM 12
:
Newsweek reported
, "L.A. Teachers Union Facebook Group Warns Educators Not to Post Vacations Online Due to Bad Optics."
If they cannot travel to school, why can they travel to Cancun?
ITEM 13
:
United Press International reported
, "Democrats in the House of Representatives on Tuesday passed sweeping pro-union legislation to protect workers' rights to organize and to allow for employers to be punished over wrongful termination.
"The bill passed the Democrat-controlled House 225-206 along party lines on Tuesday, said Rep. Bobby Scott, D-Va., the bill's sponsor, who called it 'a critical step to secure workers' right to join a union.' "
Fact check: It takes away a worker's right not to be forced into a union.
ITEM 14
:
The Daily Wire reported
, "Republican Arkansas Gov. Asa Hutchinson signed Senate Bill 6 (SB6) on Tuesday that bans abortions unless the life of the mother is endangered.
"Supporters of the controversial bill hope it could force the Supreme Court to revisit Roe v. Wade, though opponents intend to block it before the law takes effect later this year, according to The Associated Press."
States, not the courts, should decide.
ITEM 15
:
Breitbart reported
, "Pro sports lost an incredible amount of money last year, with each league losing revenue in every area from fan support to sponsorship.
"According to Forbes, to date, the pro sports leagues have lost a combined $14.1 billion since the world ground to a halt just over a year ago.
"Not only did the leagues lose billions of dollars in revenue, but the teams themselves also lost a percentage of what they are worth, the magazine added."
Quick, name the winner of the last World Series.
(Hint: It was not the Cleveland Indians.)