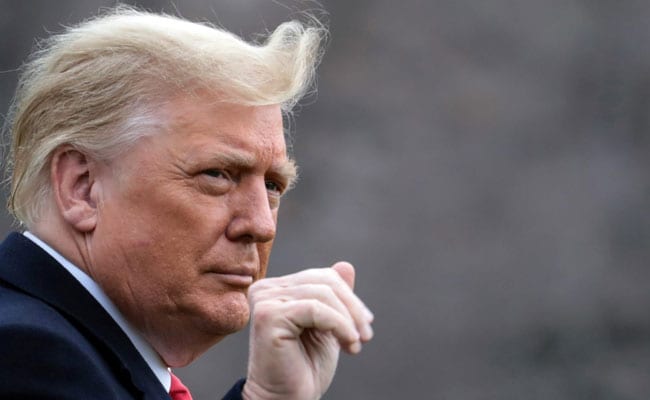 In paying tribute upon his death, I wrote about Rush Limbaugh's finest hour. It was his magnificent speech to close the 2009 CPAC.
Remember how downtrodden and depressed conservatives were? Democrats had taken the White House, and had the House and a supermajority in the Senate once Arlen Specter flipped sides.
As Axl Rose once sang, where do we go from here?
Limbaugh told us. For 90 rock-em-sock-em minutes, he reminded us that we are playing the long game, that we are the positive force in the universe, and that we will prevail.
Now it falls upon President Emeritus Donald John Trump to rally the troops again. This time we are angry and frustrated, and why not? The last 4 years were a victory denied. The deep state refused to carry out presidential marching orders as that slimy Obama worked behind the scenes to foment resistance and sedition.
Obama used the FBI to spy on The Donald and got away with it. Who knows? They probably spied on him in the White House as well. Certainly Obama had his moles.
The Mueller witch hunt and the two impeachments stand as proof of an insurrection by people sworn to uphold the Constitution. They ignored it. Donald Trump's enemies list is called the Washington DC Phonebook.
On Sunday, as he closes the CPAC, our President Emeritus can inspire us again to raise our torches and pitchforks. There will be scores to settle, of course.
Tara Palmeri wrote that "he will formally pronounce himself party kingmaker and take aim at his enemies.
"Advisers to Trump say his hit list changes daily. But typically what he says privately, he says on stage. And he's not just griping about the usual suspects (Mitch McConnell, Liz Cheney, and Nikki Haley).
"Three people close to Trump tell me that he's stewing anew over Kevin McCarthy. It's become so frequent that his advisers think the House minority leader may be in for a public reprimand. That's even after the powwow at Mar-a-Lago where McCarthy tried to patch things up after he denounced Trump for the violence on Jan. 6.
"The reason for Trump's displeasure: an emboldened Cheney.
"Each time Cheney criticizes Trump from her leadership post as the No. 3 House Republican, he's reminded that it was McCarthy who pleaded with his conference to keep her on as chair — despite her vote to impeach Trump. The latest trigger came Wednesday, when Cheney said at a press conference that Trump should not lead the party going forward while McCarthy awkwardly stood by.
"We'll see whether McCarthy can get to Trump before his speech Sunday. He seems to already be trying to work his way back into Trump's good graces. On Thursday, McCarthy took a swipe at Cheney on Fox News, suggesting that she supports cancel culture."
***
This must be done. It is called party discipline. If you don't have discipline, you don't have a party. You just have a pack of grifters alternating between scratching backs and stabbing them. The press spins this as demanding fealty to Donald Trump.
Name the last Democrat who said anything untoward about Obama.
Or Biden.
Democrats still say nothing bad about Carter or Clinton.
McConnell, Cheney, and Haley did this to themselves. They thought once Donald Trump moved to Florida, it was over and they could dump on Trump to their delight.
Wrong.
Their public thrashing should be entertaining. They serve as whipping boys for Obama and the rest, not that I expect The Donald to lay off the Democrats.
But a second term is unlikely. Why go through that hell again?
No, the most important service our President Emeritus can do for his country is to slip into his role as elder statesman. We need him not as king but as the king maker helping to select our next president. This means fewer public appearances, and giving the country more spiritual and political guidance.
Mental illness is on the rise in our nation, in part because of the lockdowns, but also because of the proliferation and acceptance of recreational drug use. We also suffer mobs of crazy people screaming inanities such as some men have periods and some women have penises. The forced acceptance of craziness as a constitutional right is driving us to a madness that undoubtedly will be exploited by Iran, Red China, and every other enemy we have.
The very stable genius must rise and calm our fears.
I am sure he will. People ask me, who will take over for Rush Limbaugh? Their answer should come tomorrow.