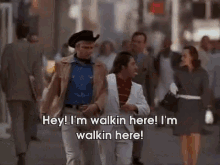 Red State reported, "In Must-Watch Clip, Trump Attorney 'Michael van der Veen, Citizen' Destroys Media."
The clip is interesting as Donald Trump's impeachment lawyer put an airhead at CBS in her place on Saturday, after the Democrat impeachment failed.
He told her, "It's not okay to doctor a little bit of evidence. The media has to start telling the right story in this country. The media is trying to divide this country. You are bloodthirsty for ratings, and as such, you're asking questions now that are already set up with a fact pattern. I can't believe you would ask me a question indicating that it's alright just to doctor a little bit of evidence. There's more stuff we uncovered that they doctored, to be frank with you, and maybe that will come out someday."
The biggest achievement President Trump made is getting Americans to shove the press back twice as hard. We do not have to live by their rules or curry their favor.
Andrew Breitbart, the John the Baptist of today's MAGA movement, said, "Politics is downstream of culture."
The media is the culture, which explains the importance of Donald Trump's manhandling of the press. He did not duck them. He took them on. He could do a 25-minute impromptu press conference, answering 25 questions on 25 subjects, while his helicopter waited to take him to the airport for a flight to a rally far away after putting in a 10-hour day in the Oval Office.
We saw him do it several times.
In April 2011, a year before Breitbart died, he said, "Celebrity is everything in this country. And if these guys don't learn how to play the media the way that Barack Obama played the media last election cycle and the way that Donald Trump is playing the election cycle, we're going to probably get a celebrity candidate."
5 years after Breitbart said that, Republicans had their celebrity candidate. Donald Trump.
He was not folksy like Ronald Reagan. Donald Trump was a loudmouth New Yorker. To survive in that city, you need the ability to be Dustin Hoffman in "Midnight Cowboy" pounding on the cab and saying, "Hey, I'm walking here. I'm walking here."
In retrospect, America needed a president pounding on that media cab. We needed him to do that to stop that cab from running over the rest of us.
Breitbart's statement of politics being downstream of culture rings true when one considers that people behaved in the 1950s downstream from the movies of the 1930s. The geniuses who invented Hollywood created an American ideal that was as far from the reality of their youth and of their lives as film moguls.
And yet it worked. Mickey Rooney may have had 8 wives and Elizabeth Taylor 7 husbands, but they sold America on a healthy lifestyle centered on the family and small-town life. Andy Hardy and "The Father of the Bride" set standards for a suburbia that reflected a shared prosperity the likes of which the world may never see again.
In the 1986 musical version of Little Shop of Horrors, Audrey sings of leaving Skid Row.
I dream of a place

Where we could be together at last

A matchbox of our own

A fence of real chain link,

A grill out on the patio

Disposal in the sink
A washer and a dryer and an ironing machine

In a tract house that we share

Somewhere that's green.
He rakes and trims the grass

He loves to mow and weed

I cook like Betty Crocker

And I look like Donna Reed
There's plastic on the furniture

To keep it neat and clean

In the Pine-Sol scented air

Somewhere that's green
People tire of having to pound on cabs. We all long for somewhere that's green. Elitists condemn it as materialism, but it really is security.
I look at black-and-white TV shows these days and admire the men in fedoras and three-piece suits. They were responsible grownups. Now we wear ballcaps and T shirts.
The argument is the 1950s weren't perfect and they were racist and sexist and the like. But what is so perfect about today? We have racism and sexism. They are just anti-white and anti-male now. The media wants us to forget Martin Luther King's dream of being judged on the content of our character, not the color of our skin.
Who came up with this foolishness that diversity makes us stronger?
No. No, no, no. United we stand because divided we fall. And they want us to fall. We are the deplorable dregs of society, remember? Those are not my words. Those are the words of the past two Democrat nominees for president.
I am not asking to bring back the 1950s. I am only saying I'm walking here. I'm walking here.
As president, Donald Trump got a nation of Americans to dare pound on those cabs. The hacks driving those cabs can honk their horns all they want, but they have no power over us unless we allow them to impose their silly standards on us.
After the election, I told readers it is not over until we say it is over, quoting of course Bluto from "Animal House."
Does anyone care to say it is over?

I don't.
Neither does Michael van der Veen.
We follow President Trump's example and carry on Breitbart's work.