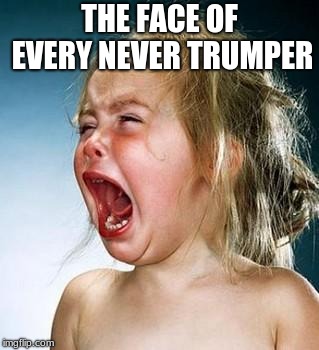 Reuters reported, "Exclusive: Dozens of former Bush officials leave Republican Party, calling it 'Trump cult.' "
That is some scoop Reuters has because these bozos left in 2016. Or in 2008, in the case of Colin Powell. Only now are they getting around to changing their voters registration.
The story said
, "The unwillingness by party leaders to disavow Trump was the final straw for some former Republican officials."
Then it quoted Rosario Marin who was a treasurer of the United States under Dubya.
She said, "If it continues to be the party of Trump, many of us are not going back. Unless the Senate convicts him, and rids themselves of the Trump cancer, many of us will not be going back to vote for Republican leaders."
Not mentioned in the story is Marin very publicly supported Hillary in 2016.
Marin said at the time
, "I will stand up for my community against the menace of a tyrannical presidency that does not value the countless contributions of immigrants."
That was an odd complaint about a man whose grandparents were immigrants, mother was an immigrant, wife is an immigrant, and four of his five children have a mother who was an immigrant.
Of course, Donald Trump opposes illegal immigration, something Marin and many other Never Trumpers support.
The plan by Never Trumpers was to withhold their support and even vote for Hillary in an effort to stop his election so they could take the party back.
They failed.
Bigly.
And the first three years of his presidency saw a success unrivaled by any president since Ronald Reagan.

Covid 19 and ballot harvesting by Democrats ended that.
Now Never Trumpers not only want to take back the party, they want Donald Trump figuratively drawn and quartered.
But Republicans do not want them back because we do not need them. They burned their bridges in 2016. They don't get to eat at our table again.
Let them go to McDonald's and eat their Egg McMuffins alone.