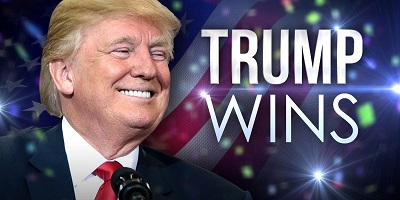 So, what will they impeach President Donald John Trump for next? Gloating? The Kalorama Communists (as a reader called the people running D.C.) will come up with some excuse.
"As I told my twentysomething Con Law students, they have now lived through 75% of America's presidential impeachments. Of course, if they were one year old, they would still have lived through 50%.
"That's not normal, and the source of the abnormality isn't Trump."
I blame the media for never challenging this abnormality. Had the Wall Street Journal and others acted responsibly and called out the crimeless Ukraine impeachment, this would never have happened again. But Democrats paid no penalty for ignoring the Constitution, so they ignored it again.
Professor Reynolds teaches constitutional law. Democrats want to make that a dead-end line of work by making the subject as dead as Latin.
His students must Make the Constitution Relevant Again, or else learn to code.
"Army Sgts. 1st Class Javier Gutierrez and Antonio Rodriguez were the last Americans to die in battle in Afghanistan on Feb. 8, 2020. Two other service members — Army Staff Sgt. Ian McLaughlin and Army Pfc. Miguel Villalon — were killed in combat there in January last year.
"Weeks after their deaths, the U.S. and Taliban signed a deal under which Washington pledged to fully withdraw U.S.-led international forces from the country by May 1 of this year provided the Taliban held up its end of the agreement, including stopping attacks on foreign troops, and barring terrorist groups such as al-Qaida from using Afghanistan as a springboard to attack the U.S. or its allies."
Bring them home.
Now.
"Organizers have obtained 1.5 million signatures, more than enough to mandate a special election, Fox News reported on Saturday. The number was allegedly hit earlier this week.
"The secretary of state will have to process the signatures first to ensure they are valid.
"Newsom has faced extended criticism for his handling of the COVID-19 pandemic—particularly his shutdown orders, which have at times been among the strictest in the nation—as well as a disastrous PR blunder last year when he was spotted mask-less and at a crowded dinner table in an indoor restaurant.
"The last California recall election took place in 2003; in that instance, Arnold Schwarzenegger successfully won the election after voters recalled Democratic Gov. Gray Davis."
Is it too late for Donald Trump to move to California to qualify?
"Retired Navy Adm. Michele Howard, retired Marine Corps Gen. Bob Neller, American Enterprise Institute foreign and defense policy director Dr. Kori Schake and U.S. Military Academy emeritus professor of history and retired Brig. Gen. Ty Seidule were named to the commission by Defense Secretary Lloyd Austin.
"The commission has been mandated by Congress to explore potential name changes to Defense Department property bearing the names of luminary figures of the Confederate States of America."
While they are at it, how about changing the name of Fort Dix to something less risque?
Fort Cox.
(My apologies in advance to the relatives of John Adams Dix, a brave hero of the War of 1812 and a Union general in the Civil War 50 years later. Men were tougher then. Really tough. You don't tame a wilderness with comfort animals and a safe space.)
"The proposed law, SB 0494 in the state Senate and HB 1079 in the state House of Representatives, would let a man 'petition a court with jurisdiction over domestic relations matters to request an injunction to prohibit a woman who is pregnant with the person's unborn child from obtaining an abortion.' "
If abortion is a choice and a right then it applies to both parties.
Right now a woman who does not want to be a mother, she can abort the baby, but if a man does not want to be a father, too bad. He is on the hook for child support until the kid turns 18.
That renders abortion not a right, but a female privilege.
"The decision came after a prosecutor said Jesper Joergensen would not be deported if released from jail because of Biden administration changes to immigration policy.
"Fearing that Joergensen could pose a danger if freed, Judge Gregory Lyman instead ordered him sent to the state mental health hospital for evaluation and whether a doctor there might recommend Joergensen be forcibly medicated to treat his delusional disorder.
"Lyman acknowledged he was not sure if he had the authority to send Joergensen to the Colorado Mental Health Institute in Pueblo, which has struggled for years to keep up with demand for the evaluations of people accused of crimes."
The reason the facility cannot keep up with demand is that those in power in Colorado want it that way.
Public safety is the least concern of politicians.
"The City Council voted unanimously Friday to approve the additional funding that police requested. The department says it only has 638 officers available to work—roughly 200 fewer than usual. An unprecedented number of officers quit or went on extended medical leave after Floyd's death and the unrest that followed, which included the burning of a police precinct.
"With new recruit classes, the city anticipates it will have 674 officers available at the end of the year, with another 28 in the hiring process, the Star Tribune reported."
AP did not seem to mention the defunding in its story.
That which does not destroy you destroys itself.
"The snow 'prevented patrol vehicles from responding to calls,' Katie Daviscourt, a local reporter and videographer for The Post Millennial, tweeted early Sunday, along with video of a blocked cop car.
"In Portland on Friday night, a group of protesters took a break from smashing windows to pelt police officers with snowballs in a decidedly one-sided snowball fight, authorities said.
"About 30 to 50 people gathered in downtown Portland around 8 p.m. Friday and marched to Central Precinct, where they began yelling and throwing objects at the officers, according to the Portland Police Bureau.
"As officers approached their patrol cars, the protesters hit them with a barrage of snowballs."
The mayhem continues as the media continues to call an actual insurrection a "mostly peaceful protest."
"The Federal Reserve's wealth effect of boosting stocks and housing prices, along with shifting travel trends due to the pandemic, has not just produced a K-shaped recovery for the rich but also allowed them to splurge on used private jets.
"Credit Suisse Group AG, BNP Paribas SA, and other bankers told Bloomberg that used private jet demand in the second half of 2020 increased. Momentum in the market is expected to roll into 2021 as vaccination efforts drive corporate demand."
So much for elitist concerns about carbon dioxide.
"In a Zoom meeting on Monday, Michael said 'unconscious bias is complete crap'. He complained that 'after every single unconscious-bias training [session] that's ever been done, nothing's ever improved'.
"He also accused staff of using Covid as an excuse to play 'the role of the victim', adding that they work in a 'very lucky sector'. He said they should 'take control' of their lives rather than 'sit there and moan' about the pandemic."
The truth will set you free -- and to the unemployment line.
ITEM 15
:
Julie Kelly reported
, "In a quiet but stunning correction, the New York Times backed away from its original report that Capitol Police Officer Brian Sicknick was killed by a Trump supporter wielding a fire extinguisher during the January 6 melee at the Capitol building. Shortly after American Greatness published my column Friday that showed how the Times gradually was backpedaling on its January 8 bombshell, the paper posted this caveat."
The story said, "Germany is held up as the world's solar and wind capital by 'renewables luvvies' but Germans are freezing through winter due to 'millions of solar panels blanketed in snow' and turbines sitting idle, according to Rowan Dean."
"The National Security Council asked the Department of Defense to reach out to Capitol Police regarding how best to plan for National Guard presence after mid-March, according to an internal email obtained by local Fox 5.
"The agencies are scheduled to meet to discuss the issues next Wednesday."
I do not wish to alarm anyone but we are still in Iraq 17 years after the invasion. We are still in Afghanistan 19 years after the invasion. We are still in Korea 67 years after the truce was reached. And we are still in Germany, Italy, and Japan 75 years after World War II ended.
Why are so many of these self-described principled politicos sexual predators and perverts?
I am all for extending the death penalty to child rapists.
That is an unhealthy way of describing 100 death threats and vandalism. Just a little backlash.
I should be surprised that these companies supported a Democrat front PAC co-founded by an alleged male groomer of boys, but I am not.
Those who most claim the high moral ground often are the least worthy of such an honor.