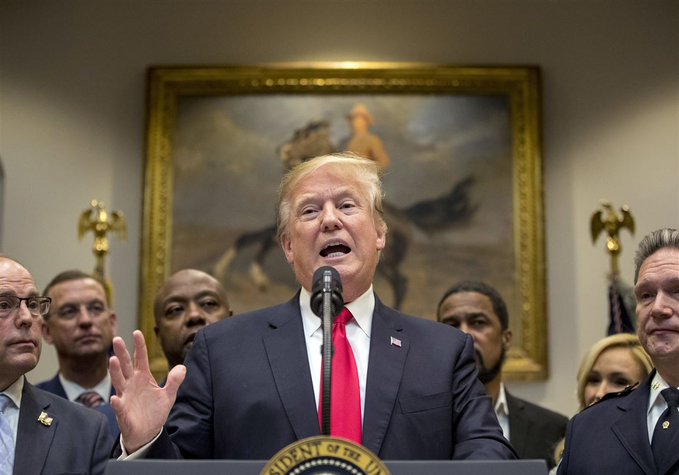 Jonah Goldberg got all huffy today about rookie Republican Marjorie Taylor Greene of Georgia because
the New Yorker called her an anti-Semite
. He is upset because this makes the Republican Party look bad.
I say we get on that right after Democrats rid their party of anti-Semites such as rookie Democrat Senator Raphel Warnock.
Nevertheless, Jonah wrote
, "Look, we can disagree about all manner of specific policies, from transgenderism to climate change to abortion. But, as a matter of rank political analysis, most Americans are members of the stupid party as Bill Kristol described. These people aren't dumb, and they're not necessarily Republicans, but they do have strong antibodies against radical excess or excess radicalism."
What do you mean we, paleface?
Jonah is neither a Republican nor a conservative. He is just a bag of wind without a bagpipe to make him useful.
He was wrong about President Donald John Trump from the get-go, and has never corrected that error.
Five years ago, on January 26, 2015,
Jonah said on Fox
, "Donald Trump has a long record of clownishly pretending he's going to run for president, and people take him seriously — including a lot of people at this network, which drives me crazy."
And he said, "I think Donald Trump is a bane of humanity."
He wondered a few months later why The Donald made fun of him.
By opposing President Trump in a very angry way, Jonah painted himself in a corner. My sister did that once 60 years ago. You know how she escaped? She opened the window and climbed out.
But Jonah is dumber than a teenage girl. He won't open the window and climb out.
By going on and on about President Trump's style, he missed the substance of the most genuine and most successful conservative president since Ronald Wilson Reagan.
Now Jonah is unhappy with the party.
He wrote, "A party of conspiracy theorists and would-be secessionists will be a failed party—I hope. A party merely perceived as a party of conspiracy theorists and would-be secessionists will be a failed party—I hope."
I do not know about that.
Democrats seem to do OK with their Russian Collusion conspiracy theorists, AOC, the Squad, and that presidential candidate who sniffed little girls.
If Jonah is upset with the state of the Republican Party these days, he has no one but himself and the rest of the frauds in Washington to blame. They spent 2016 trying to bring Donald Trump down and then the next four years trying to trip up President Trump.
A Republican Congress refused to repeal and replace Obamacare, as they promised they would.
A Republican Congress refused to fund building the wall.
A Republican Congress refused to investigate Spygate.
And Paul Ryan and 40 other lifers in the House refused to seek re-election in 2018, knowing this would saddle the nation with Speaker Nancy.
That is far more dangerous to the nation than some congresswoman's old postings and retweets. The sabotage of the Republican Party by the people it sends to Washington is legendary.
In 2008, they abandoned Sarah Palin.
In 2010, they abandoned Christine O'Donnell.
In 2012, they abandoned Todd Akin.
In 2016, they abandoned Donald Trump.
In 2017, they abandoned Roy Moore.
And in 2018, they abandoned the country by paving the way for Democrats to take back the House.
Name a Democrat nominee for public office that his party has abandoned. You cannot because Democrats band together. When Anthony Weiner was caught in his underwear on Twitter, it took a few weeks of late-night jokes to get Nancy to tell him to resign.
I refuse to denounce Congresswoman Greene because I am not suicidal. Nancy barely has a majority in the House. Picking off a few newcomer Republicans would give her breathing room.
Giving her that breathing room makes it easier for her to install the socialism that Jonah should worry about instead of what the staff at the New Yorker thinks. As a grown man, I do not seek the approval of those who hate me. I will not accommodate their efforts to ruin me and my country.
Maybe Bill Kristol and Jonah Goldberg want us to be the stupid party, but I don't.