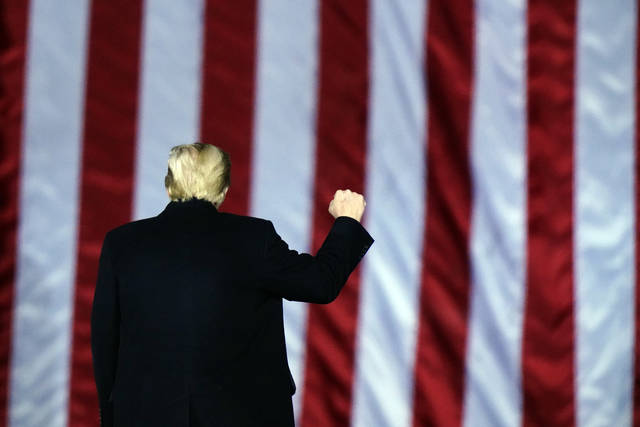 Realizing that the post-presidential impeachment is a waste of time and their reputation, Democrats are scrambling to save face with some sort of punishment for his ever being president.
Axios reported
, "Sens. Tim Kaine and Susan Collins are privately pitching their colleagues on a bipartisan resolution censuring former President Trump, three sources familiar with the discussions tell Axios.
"Why it matters: Senators are looking for a way to condemn Trump on the record as it becomes increasingly unlikely Democrats will obtain the 17 Republican votes needed to gain a conviction in his second impeachment.
"What we're hearing: Some Democrats are interested only if at least 10 GOP senators publicly commit to a censure, thus ensuring the 60-vote margin needed to pass major legislation in the chamber."
Censure.
I doubt 10 Republican senators are dumb enough to go along with it because censure sounds too much like censor. As the Internet Oligarchs continue to abuse their power, Americans are rediscovering their opposition to censorship.
And censure underscores how weak the impeachment case is. The House demanded the death penalty to his political career and wound up with a parking ticket.
Censure is not even that. It is a warning not to do that again.
If they are going to be ineffectual, why not put him on double-secret probation?
Place it on his permanent record.
Inform his draft board.
Rand Paul gave these oafs an out when he moved to not accept the impeachment because the time had run out. This would have given Democrats a way not only to save face but also to punish him. By accepting the de facto statute of limitations on impeachment, they could have proclaimed his guilt from here to eternity.
That would have satisfied their fans while avoiding the incredible loss they are facing.
But Democrat senators are too stupid for their own good.
They are stuck with what seems to be an inevitable acquittal because the Capitol Incident is now news so old it could be delivered by newspapers. Remember those?
This is a reversal of fortune for Donald John Trump because he emerges as a winner who has defeated impeachment. Again. He will become the only president to have ever beaten an impeachment twice.
By losing twice, Democrats are a joke. Their incompetence underscores the claim that the only way they won in November was by massive fraud because, without cheating, they are losers who cannot outsmart The Donald.
This pleases his supporters who, face it, have not had much to cheer about during Chairman Xiden's very dark winter, as he called it.
As President Trump rests in Mar-A-Lago this winter, he has to straighten out his business. (I would sell off what property I could.) He also is making plans for 2024.
Democrats already handed him a slogan.
Make Them Impeach Him Again.