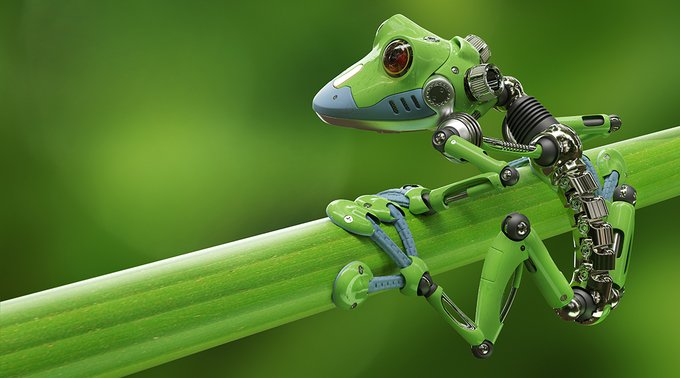 Donald John Trump is still our president.
"Xenobots, developed by scientists from Tufts University and the University of Vermont, are the first-ever robots to be created entirely from living material. The machines are tiny creatures, less than a millimeter (0.04 inches) wide, and can walk and swim, survive for weeks without food, and work together in groups. They, however, can't evolve or recreate. What's unique about these creatures is that they can heal by themselves when wounded."
That's one small hop for an amphibian, one giant leap for mankind.
But while the protest did not help the cause, it did not hurt it either.
Later this month, people will protest abortion on the 48th anniversary of Roe v. Wade. Press coverage will be scant if any.
To me, those truly peaceful protests are far more important than the rest of this combined. Killing a million babies in the womb each year invites the Wrath of the Lord.
"The strikes were launched from the Golan Heights, a Syrian military source told SANA, claiming that most of the incoming missiles were intercepted by Syrian air defenses."
Hmm.
Why would they do that?
"Last week one soldier was killed and three were wounded in an airstrike targeting Al-Zabadani, located near the Lebanese-Syrian border and just north of Al-Dimass. Al-Zabadani is believed to be part of a major smuggling route for weapons sent through Syria to Hezbollah in Lebanon."
Oh.
Carry on.
"WCNC News reports that four state reps. have proposed the legislation to ensure that people may opt out of vaccination and not be discriminated against for doing so."
Paging the West Virginia Legislature...
Only one person will decide whether I am vaccinated.
I married her 43 years ago.
The story said, "Trump may be on his way out but he is not done burning bridges with China, and moments ago Chinese tech giants Alibaba and Tencent tumbled following a Dow Jones report that US officials are now considering barring Americans from investing in the stock of Alibaba and Tencent.
"Tencent and Alibaba are China's two most-valuable publicly listed companies with a combined market capitalization of over $1.3 trillion, and their shares are held by countless U.S. mutual funds and investors. If enacted, the de facto capital control would be a staggering escalation by the exiting Trump administration on its efforts to unwind U.S. investors' holdings in major Chinese companies."
We should not do business with Red China because it is a communist dictatorship.
Republicans should have listened to President Trump, but noooooo!
They stood up for their principles, which now consist of opposing anything Donald Trump supports.
" 'I am drawing up articles of impeachment,' she tweeted. 'Donald J. Trump should be impeached by the House of Representatives & removed from office by the United States Senate. We can't allow him to remain in office, it's a matter of preserving our Republic and we need to fulfill our oath.' "
2021 is merely the second season of 2020.
"The new children's show, launching on Danish public television network DR, is aimed at entertaining 4- to 8-year-olds, who producers think will get a kick out of watching the perils of having a protracted penis."
While totally inappropriate for children, the trailer for it was cute.
The world is not going insane. It was never sane.
The story also said, "Scully, who had been slated to moderate a presidential debate that ultimately got cancelled, claimed that his Twitter account was hacked after he sent a tweet to Anthony Scaramucci which said, "@Scaramucci should I respond to trump."
"Scully eventually admitted that he had lied about his social media account getting hacked:"
They all do it. They all seek help from the political opposition to a Republican president. The Wikileaked DNC emails proved that. Scully's crime was being caught.
"South Korean network KNN reported Wednesday the city of Changwon, the capital of South Gyeongsang Province, is combating the problem of a declining population with financial incentives.
"The new policy grants loans of 100 million South Korean won, or about $92,000, to all married couples residing in the city.
"If the couple gives birth to one child, the interest on the loan would be waived. For two children, 30% of the loan principal would be forgiven. If the family has three children the entire loan is forgiven or becomes a grant, according to the report."
Ah, where were they in the 1980s when my wife and I were making babies?
"Wang made the remarks last week in an interview with Chinese state-run media Xinhua and China Media Group. He also expressed hopes that the incoming U.S. administration will 'return to a sensible approach,' according to a government transcript.
"He took a swipe at the Trump administration, saying that in recent years, the United States has tried to 'suppress China and start a new cold war.' The Chinese regime has frequently used this rhetoric, especially during the 2018–2019 trade war, to criticize the administration's China policies."
Chairman Xi owns Biden. Everybody knows that. Corporate America prefers things that way.
"CNN and Edison Research for the National Election Pool teamed up to conduct an exit poll in Georgia's Senate runoff election in which incumbent Republican Sens. Kelly Loeffler and David Perdue tried to stave off challenges from Democrats Raphael Warnock and Jon Ossoff.
"According to the exit poll, about 75% of Georgia Republican voters who participated in the runoff election said that the 2020 presidential election on November 3rd, 2020 was not conducted fairly in their state."
The consent of the governed matters.
This is not over.
"Ashli Babbit, who had 14 years in the service and did four tours of duty, was married and lived near San Diego, her husband Aaron told KUSI-TV."
May she rest in peace.
For the rest of us, I share what I told my sons: when a cop tells you do something, do it. They have guns and they don't have time for your excuses.
She caved to the mob.
The mob of self-righteous swamp critters of which she is now a part.
How many millions did she and her husband make when she used what she learned in a Senate intelligence briefing to unload stock ahead of the pandemic panic cash?
"The unhinged liberal woman began losing her mind at the sight of two men simply drinking coffee on the train without masks on. It's unclear how she expected them to drink the coffee while wearing masks, but I digress."