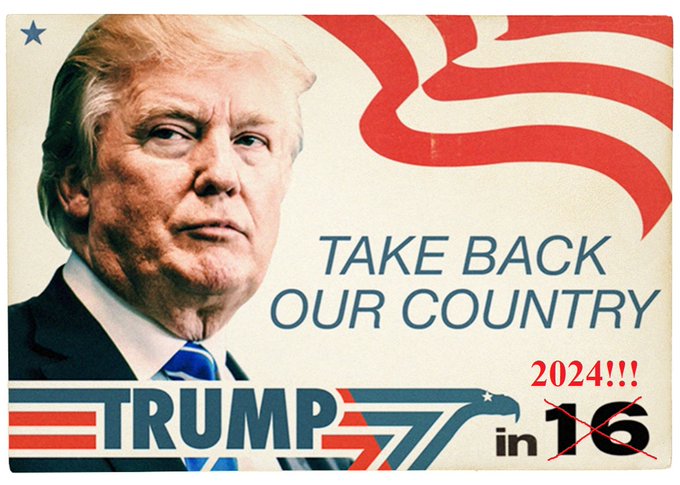 Chairman Xiden's inauguration speech was so boring, Clinton nodded off. A reader observed, "It was the first time Bill slept next to Hillary in 40 years."
"In a press release, the Guard said 10,600 will remain on duty for the time being to continue the mission of assisting federal law enforcement authorities in protecting the Capitol."
Are they sure they have enough empty parking garages to house them all?
"On Thursday, 5,000 Guardsmen brought in to protect Joe Biden's inauguration were forced to take shelter in an underground parking garage after they were told to vacate the building.
"The move garnered intense backlash after it was revealed the soldiers were forced to sleep on the ground in freezing temperatures and had just one bathroom as well as one power outlet to share."
The man America re-elected in November remains awesome.
That's a million a day.
West Virginia leads the nation in vaccinations. The National Guard is largely responsible for this. Instead of having Guardsmen sleep in parking lots in DC, why not send them home to give people covid 19 shots?
"The Lancet, a respected online medical journal, issued an apology to its readers in an edition last year after the retraction. 'We deeply apologize to you, the editors, and the journal readership for any embarrassment or inconvenience that this may have caused,' the publishers of The Lancet said.
"Compared to the significantly more expensive medications being used to treat the virus, hydroxychloroquine – a drug widely used to treat malaria – is relatively inexpensive and universally available. Hydroxychloroquine ranges in price from $0.30 to $6.63 per dose depending on location."
Inconvenience.
Fact check: True. 300,000 people have been inconvenienced in the USA because they cannot hold funerals for their relatives who died of covid 19 for lack of HCQ and zinc.
"See how that works? It's not environmental policy it's a kickback to Democrat donors and nothing more."
I have railed against the Buffett railroad monopoly in North Dakota, which is third among the states in oil production.
Obama bent over for Buffett. Now Chairman Xiden does.
REPORTER: "You said you set the goal at 100 million vaccines. Is that high enough? That's basically where the U.S. is right now."
BIDEN: "When I announced it, you all said it's not possible. Come on give me a break, man!"
He also plans to take credit for moving the embassy to Jerusalem, for the stock market recovering in record time, and Kansas City winning Super Bowl 54.
"The plea comes on the heels of 13 executions carried out by the Trump administration since July, a legacy the Democrats described as 'one of carnage and unrestrained violence.' They called on Biden, who has voiced his opposition to the death penalty, to emphasize rehabilitation for offenders in his Justice Department, not execution."
When it comes to "carnage and unrestrained violence," nothing comes close to what is happening in the cities controlled by Democrats. Murder rates are soaring, and Democrats side with the murderers.
Thank you, Democrats, for showing us how to stymie a new president.
"Aero Precision answered back. The company and its 800 employees announced plans to expand and grow their manufacturing base in nearby Lakewood, Wash. Instead of investing in more jobs, more infrastructure, and more taxes paid to the City of Tacoma, Aero is literally sending their business elsewhere."
Why are they still in Washington state?
The masks may be working but the free needles aren't.
"McConnell has yet to determine how he will vote in the upcoming Senate impeachment trial, stating in a letter earlier this month that he intends to 'listen to the legal arguments when they are presented to the Senate.' His refusal to reveal his leanings and recent determination that Trump and "other powerful people" essentially 'provoked' the January 6 mob have appeared to cause a bit of unease among Senate Republicans."
There is no legal argument to listen to.
This impeachment is a joke.
Do they really want to give Donald Trump a national forum?
He has nothing to lose. He is no longer president, too old to run again, does not need the pension, and can afford his own personal security.
He can tell the truth, and watch Congress melt like the Wicked Witch of the West when she met a pail of water.
They have a lot in common.
They are both Pretenders.
"He told Rob Crilly of the Washington Examiner that 'We'll do something, but not just yet.' Trump was dining at the Trump International Golf Club in West Palm Beach, Florida when he made the comment.
"The comment was similar to what he said Wednesday morning in his last hours in office, just before leaving for Florida, when he said that he would be back 'in some form.' "
In some form.
Hmm.
Trumpzilla would be my first choice for that form.
Oh, hon. There goes Washington.
Trumpzilla!
Like Antifa, Chairman Xiden no longer needs the virus to gain power, and so it fades away.
"But since then, he has seemed to walk back his criticism.
"On Thursday, he told reporters that he didn't actually believe Trump had "provoked" the mob of his supporters.
"In an interview airing Sunday on Gray Television's 'Full Court Press With Greta Van Susteren,' McCarthy insisted he wasn't changing his tune.
" 'No, I have not changed in that,' he said.
"He stood by his assertion that Trump does bear some responsibility for what happened. But, he added, so does every other person around the country."
This is what passes for conservativism in Washington. He is blaming society instead of the individuals who decided storming the Capitol was a good idea.
"Telesforo Aviles, 35, logged into customers' accounts more than 9,600 times over a four-year period 'in order to view their footage for sexual gratification,' he admitted in federal court."
Chairman Xiden will put his job application in to ADT when his presidency ends.
"According to the court filing, John Doe said he was solicited and recruited for sex trafficking as a minor. After his escape, material depicting his abuse was disseminated on Twitter."
Put me on the jury.
Twitter bounced the president but showed child porn.
I really want to be on that jury.
"HuffPost contributor Yashar Ali reported that two sources confirmed on Friday that the Times had cancelled Lauren Wolfe's contract after an outpouring of ridicule over her tweet.
"On Tuesday, Wolfe tweeted that she had chills from seeing the landing of Biden's plane in Maryland ahead of his inauguration."
What was the problem? Did she not cheer hard enough?