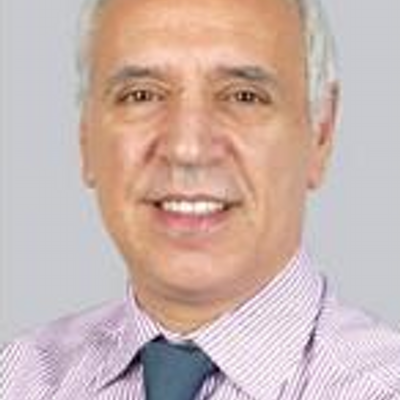 In 1972, the New York Post hired Steve Cuozzo fresh out of college as a copyboy. Besides carrying copy around, he fetched coffee for the editors and emptied the ashtrays. He learned the trade and decades later he helped run the place. He kept the staff together through tumultuous ownerships. Once he borrowed film from its rival, the Daily News, when the Post ran out of money.
Working for the Post took him from Brooklyn to the Upper East Side. At 70, he is its restaurant critic and real estate columnist.
He loves New York City and Manhattan. When everyone in town mocked Donald John Trump's presidential campaign in 2015 and 2016, Cuozzo reminded them that Mister Trump saved Manhattan.
On New Year's Day, Cuozzo took on the New York Times, which had its restaurant critic bemoan how the pandemic panic ruined the restaurants.
He wrote
, "Although the paper isn't in the total-lockdown camp, it endorses crushing restrictions on many businesses. It's nominally to protect the public from virus spread, but its true agenda is to promote government control over private enterprise.
"The Times pushed for restaurant closures notwithstanding the fact that it didn't make sense from a scientific point of view."
Cuozzo did his homework.
He wrote, "A panic-mongering April 20 article related how the virus supposedly spread inside a restaurant in Guangzhou, China. Diagrams showed how a faulty air conditioner blew the bug into diners' faces. That story about a single eatery, worlds removed from conditions and rules in New York, took lie-laden Chinese 'research' at face value. Yet shutdown zealots continue to cite its purely circumstantial assumptions as 'evidence' of indoor dining's peril.
"Another Times 'news' article on Aug. 12 was headlined 'The Nation Wanted To Eat Out Again. Everyone Has Paid the Price.' Citing a few alleged restaurant-driven outbreaks around the country, the specifics-challenged story lazily or ignorantly conflated restaurants, bars and 'restaurants' that are actually party venues as if they all were the same thing.
"The paper did it again on Aug. 28. A lengthy piece on the (real) dangers of large gatherings also cited 117 cases 'linked' — journalism's most suspect word — to a single Saint Cloud, Minn., 'restaurant.' In fact, the aptly named Pickled Loon is a huge, two-level party scene with deejays, a dance floor and 'drinks you won't find anywhere else.'"
Cuomo, DeBlasio, and the Times destroyed New York City in order to save it.
Everything Donald Trump and Mayor Giuliani did to restore its greatness, these A-holes are destroying. They worked hard to bring back high crime by allowing people arrested for crimes to skip jail, by demonizing the police, and by promoting the anarchist BLM movement.
A real journalist called them out on it. Bravo.
Newspapers should return to using fresh college grads as copyboys so they can learn the trade, but then again, who would teach them?
Journalism is a profession now, not unlike the world's oldest profession except both the pay and the prestige are lower.