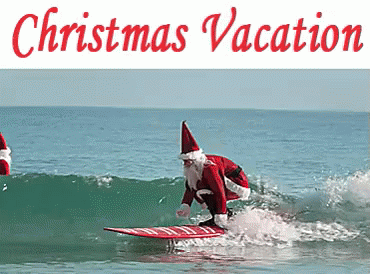 "For the year through November, stock picking hedge funds posted their best performance relative to the total-return of the S&P 500 since 2010, according to data provider HFR, earning 11.9%. Their strong showing in 2020 partly reversed their underperformance relative to a portfolio of stocks and bonds over a one, three, five and 10-year period, according to Goldman Sachs Group Inc."
The disparity comes from Democrat and RINO governors across the land shutting down bars, restaurants, and other small businesses.
Number of small businesses governors killed: In the millions.
The number President Trump closed: Zero.
Wall Street thrived while America struggled.
Sure, blame President Trump. Why not? He only gave us the best economy in 50 years. The Swamp and Wall Street took care of that.
"Lisa Cavanaugh, 51, had just left work and was passing a construction site at Third Avenue near 48th Street at around 2:15 p.m. when a stranger crept up behind her, according to the NYPD and the sources.
"The man hit her in the back of the head with the concrete block before fleeing west on East 48th Street, cops said.
"Cavanaugh was temporarily knocked unconscious by the assault, law enforcement sources said."
It was a mostly peaceful protest, however.
The money went to illegal aliens.
Here is how the newspaper phrased it, "Legislators earmarked $5 million from existing federal CARES Act funding for mostly immigrant families without work authorization who did not receive a federal economic impact stipend. An additional $2 million also was made available from CARES Act funds."
Fake News.
It is nothing but Fake News all the way down the line.
"The U.S. Attorney's Office for the Eastern District of Arkansas announced that Brittany Dawn Jeffrey, 31, Renea Baek Goddard, 22, Aline Espinosa-Villegas, 24, and Emily Nowlin, 27, were arrested following a months-long ATF investigation."
The story also said, "Goddard attended the University of Arkansas at Little Rock and studied mass communication. She interned for the statewide news organization Arkansas Public Media, reported for KUAR Public Radio, and contributed to LGBT online magazine Autostraddle."
"Police were responding to a report of shots fired Friday when they encountered the RV blaring a recorded warning that a bomb would detonate in 15 minutes, Metro Nashville Police Chief John Drake said. Police evacuated nearby buildings and called in the bomb squad. The RV exploded shortly afterward, Drake said at a news conference."
The story also said, "Surveillance video published on a Twitter account Friday that appeared to be across the street from the blast captured the warning issuing from the RV, 'if you can hear this message, evacuate now,' seconds before the explosion."
It looks like a dry run.
Beware of parked RVs from here on out.
Translation: The court will hear the case when the point is moot.
"Among voters, 65% said they will either wait and see how it works, that they're in no particular hurry, or that they will never take the covid vaccine
"Just under a third, meanwhile—31%—expressed a wish to be vaccinated as soon as possible, while 4% were undecided."
From what I can tell, the vaccines are safe. People may feel ill a day or two afterward, but that is normal.
I won't take the vaccine for the same reason I do not take flu shots.
I do not want to.
"The department in a release Wednesday described the operation as a 'sustained, systematic and coordinated law enforcement initiative in which federal law enforcement agencies work in conjunction with state and local law enforcement officials to fight violent crime.'
"Chicago, Cleveland, Detroit, Milwaukee and St. Louis are among the nine cities included in the effort."
What a way to remember LeGend Taliferro, 4, who was shot and killed in his bed on the night of June 29 for no apparent reason.
This operation honors him and surely will have prevented another travesty like the one he suffered.
They thought we forgot.
Obama appointed the judge.
The story said that the murderer "was convicted in the 2004 death of Bobbie Jo Stinnett, a pregnant 23-year-old woman. She strangled the woman and cut her baby out of the womb, but the child ultimately survived."
This is an example of the barbarianism Democrats want to normalize.
This comes from a media that has insisted since June 2015 that he is crazy.
"Richard and Mayumi Heene reported that their 6-year-old son — who became known as balloon boy — had floated away in a homemade, duct-taped silver helium balloon shaped like a UFO above Fort Collins in 2009.
"The incident temporarily shut down Denver International Airport and prompted local authorities and the National Guard to deploy military helicopters on a rescue search that cost at least $14,500.
"Falcon Heene was later discovered unharmed, hiding in the attic of his family's home in Fort Collins, about 60 miles north of Denver."
The pardon makes sense given that we spent $24 million on the media's Russian Collusion hoax and no one in the media went to prison for it.
Oh?
The story said, "Zhang Zhan, a 37-year-old former lawyer turned citizen journalist, embodied the Chinese people's hunger for unfiltered information about the epidemic. Now, she has become a symbol of the government's efforts to deny its early failings in the crisis and promote a victorious narrative instead.
"Ms. Zhang abruptly stopped posting in May, after several months of dispatches. The police later revealed that she had been arrested, accused of spreading lies. On Monday, she will go to court, in the first known trial of a chronicler of China's coronavirus crisis.
"Ms. Zhang has continued to challenge the authorities from jail. Soon after her arrest, Ms. Zhang began a hunger strike, according to her lawyers. She has become gaunt and drained but has refused to eat, the lawyers said, maintaining that her strike is her form of protest against her unjust detention."
This is coming soon to America because we import everything Red China produces.
Times reporters believe they will be immune.
Hahaha.
"The essay, titled 'Denying the Holocaust threatens democracy. So does denying the election results,' makes several comparisons while suggesting how to combat such denial."
Ah, Jeff Bezos's rag will do anything for attention these days.
President Trump should cancel all the U.S. government subscriptions -- both online and in print.
"Yes, you're reading that right: GoDaddy purposely emailed its employees during a year in which the U.S. economy went into recession, promising them $650 for the holidays, as a test to see if they would click certain links embedded in emails."
You're a mean one, Mister GoDaddy.
This may be a special circumstance. Oberlin got walloped in court for libeling and waging a Woke Protests against a local bakery after a store manager had an Oberlin student arrested for stealing wine. Oberlin needs cash flow quick.
But maybe college fever finally has subsided.
The story said, "This year has already been one of unrivaled chaos for admissions offices, with many devising workarounds for students unable to visit campus in person and waiving standardized-test requirements. Freshman enrollment is down 13% this year, according to the National Student Clearinghouse Research Center, which called the decline unprecedented."
Supply and demand set price, and when you have a third-party pay, the customer does not bicker.
Medicaid and Medicare drove health prices through the roof. Student loans drove college inflation.
In both cases, the extra money went mainly into expanding the administrative staff rather than improving services.
Blah, blah, blah. The writer took forever to get to the point.
The story said, "Nicole Eagan, the CEO of cybersecurity company Darktrace, told attendees at an event in London on Thursday how cybercriminals hacked an unnamed casino through its Internet-connected thermometer in an aquarium in the lobby of the casino.
"According to what Eagan claimed, the hackers exploited a vulnerability in the thermostat to get a foothold in the network. Once there, they managed to access the high-roller database of gamblers and then pulled it back across the network, out the thermostat, and up to the cloud."
Why do you need your fish tank thermometer connected to the Internet?
Your toaster?
Your thermostat?
Maybe it is time to buy pre-Internet cars, watches, and fish-tank thermometers.
Why should Biden have more Twitter followers than he got votes?
By the way, President Trump's personal account which he uses 99% of the time has 88 million followers.
Biden has 21 million.