Donald John Trump is our president.
ITEM 1
:
The Washington Examiner reported
, "Several whistleblowers on Tuesday cast new uncertainty on the 2020 election process, claiming up to 288,000 ballots disappeared, another 100,000 were improperly backdated, and mail promoting President Trump was junked while mail for Joe Biden was delivered.
"In the most extraordinary report, a U.S. Postal Service contractor said his trailer full of 144,000-288,000 completed mail-in ballots, which he drove between New York and Pennsylvania, disappeared after he delivered it to a Lancaster, Pennsylvania, depot.
"Another claimed that ballots were backdated by postal workers, and in Traverse City, Michigan, Trump campaign mail was put in bins labeled Undeliverable Bulk Business Mail while the same type of mail for Joe Biden was ordered to be delivered on time.
"And a third raised new issues about the integrity of Dominion voting machines.
"The claims were unveiled by the Amistad Project of the Thomas More Society, which has mounted an independent investigation of voting and voter registration in several key battleground states. It recently made headlines by revealing that the FBI has requested the findings of its Voter Integrity Project."
I hope the Supreme Court realizes that people are putting their lives on the line by stepping forward to testify under oath about this massive crime.
ITEM 2
: Via Catherine Herridge of CBS, a Department of Justice spokesman said, "Some media outlets have incorrectly reported that the Department has concluded its investigation of election fraud and announced an affirmative finding of no fraud in the election.
"That is not what the Associated Press reported nor what the Attorney General stated. The Department will continue to receive and vigorously pursue all specific and credible allegations of fraud as expeditiously as possible."
A reader tipped me to this denial.
The news media is deliberately wrong.
ITEM 3
:
CNN reported
, "Unsealed DC District Court documents revealed on Tuesday that the DOJ is investigating an alleged crime related to funneling money to the White House 'in exchange for a presidential pardon or reprieve of sentence.' While the redacted documents do not reveal who is seeking the pardon, they do show that search warrants have been executed and 50 digital devices seized."
They are finally going to investigate Bill Clinton's pardon of Marc Rich after a million-dollar donation to the "Clinton library"?
Just as it did with the Russian Collusion hoax.
ITEM 4
:
Breaking 911 reported
, "Project Veritas' James O'Keefe says he has been secretly recording CNN's Jeff Zucker damning morning phone calls with top CNN producers.
"Earlier Tuesday, he leaked a video showing him dropping in on a CNN conference call and later in the evening, posted a video that he says is the first of many to come."
It won't matter. Outside of Tucker Carlson and maybe Sean Hannity, no one in the media cares.
Newspaper reporters all want a gig on CNN, and the other cable outlets fear retaliation.
CNN had an interesting reaction.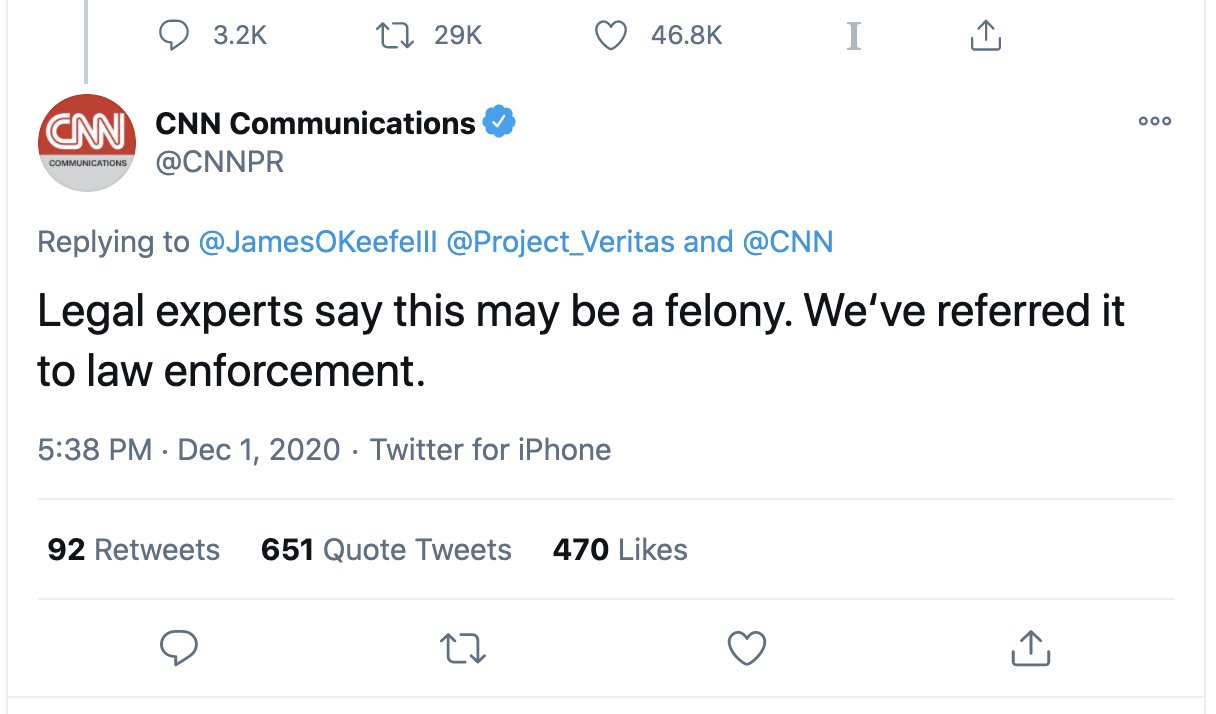 Recording private conversations is illegal?
Someone tell CNN.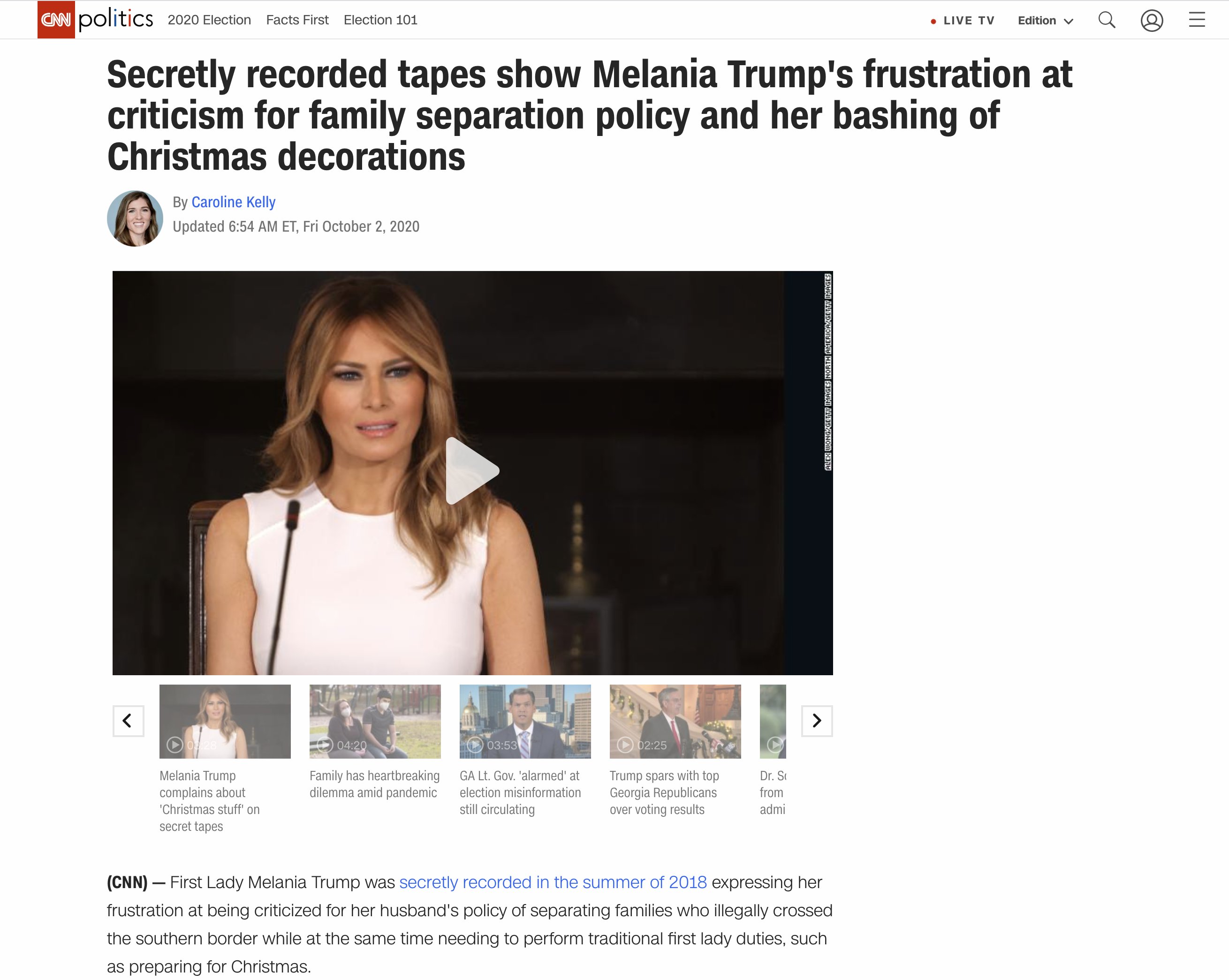 By the way, the secretly recorded tapes likely are illegal because they involve bugging the White House.
Eh, the law no longer matters as long as you serve The State.
ITEM 5
: The Washington Post reported, "Biden injures foot while playing with his dog, will probably need walking boot."
No one believes it for a moment.
I don't care. I assume any press report on Xiden (as a reader calls him) is false.
They stopped telling the truth in 2009. Why would they start now? Lies sell.
ITEM 6
:
Fox reported
, "Resurfaced photo shows Biden press secretary Jen Psaki wearing hammer and sickle hat with Russian official."
Comrade Psaki posed in 2014 when Xiden was veep.
Democrats indicted and prosecuted Michael Flynn for meeting with the same Russian official.
ITEM 7
:
City Journal reported
, "A mass gathering of Trump supporters took place in Washington recently. As seems almost commonplace at such events these days, counter-protestors showed up, and people were physically hurt. Whatever your politics, Democrat or Republican, MAGA or Never Trump, this is a problem we must contend with. A major factor playing into the escalation of violence seems to be the increasingly hyperbolic rhetoric of political figures. It is through such exaggerations that many find justification for averting their eyes from violent acts, if not committing them.
"Videos from the D.C. rally are jarring. Counter-protesters assaulted and accosted young couples, senior citizens, and bystanders, pelting them with fireworks and eggs. Mobs formed at nearby hotels to harass Trump supporters trying to get to their rooms after the rally had concluded. Groups of people wearing masks and wielding makeshift weapons stalked lone demonstrators. Skirmishes broke out, and people were bloodied."
The writer, Hyon S. Chu, opposes the president.
But Chu had an epiphany at the end, "If we have reached the point of mob violence in American streets, it is because we have turned our heads for too long in our eagerness to support a cause. My concern is that we do this because we have previously ignored unjust, audacious descriptions of people with whom we disagree as fascists, Hitlers, and people who don't deserve empathy. Another anti-totalitarian philosopher, Aleksander Solzhenitsyn, wrote that violence 'demands from us only obedience to lies and daily participation in lies.' It would be fruitful for all of us to recognize that a lie of omission is a lie nonetheless."
A little liberal guilt this morning.
Very little. This was their plan all along. And it comes from Chairman Obama on down. This is how communists act and take power.
ITEM 8
: Via Zero Hedge, President Trump secured 1 billion vaccine doses for the USA.
President Trump saved lives.
Democrats wasted them to create a panic that would depose him. What do you expect from a party that supports killing babies in the womb?
ITEM 9
:
Zero Hedge reported
, "According to a Nov. 27 tweet from crypto services firm CryptoBuyer, Pizza Hut stores in the South American nation now accept crypto as a form of payment for food and drinks.
"The move follows the crypto firm partnering with Mega Soft to drive adoption in Venezuela by facilitating crypto payments at more than 20,000 shops and businesses."
When a nation's money is worthless, people seek alternatives.
ITEM 10
:
Just the News reported
, "Florida Gov. Ron DeSantis has taken a stance against pandemic-related lockdowns and restrictions in recent months, and during a press conference Monday reaffirmed his oppositions even amid a nationwide spike in corona virus cases.
"Schools in Florida remain open under the requirement that school districts offer the option of in-person and virtual learning to all students. Just last week, DeSantis, a Republican, renewed a bill banning mask mandates, which prevents cities from enacting their own mask rules."
Hmm.
Looking presidential.
"In remarks on Tuesday, Fischer declared 2020 has been a year like no other citing challenges facing the city such as covid 19, economic downturn, increase in gun violence and protests calling for racial justice some sparked by the police killing of Breonna Taylor, which he said made the city a focal point for America's reckoning on racial justice."
America reckoned with race in the 1960s. Opportunists like Fischer want to revive that turmoil, and they are doing a pretty good job of it.
ITEM 12
:
The Daily Caller reported
, "Democratic Seattle Mayor Jenny Durkan is set to sign a bill that would slash police funding amid a citywide crime spike.
"Durkan's signature would cut police training and overtime funds by 18% after the city council voted overwhelmingly in favor of the budget reductions, according to Fox News. Activists within local government unsuccessfully sought a 50% slash in law enforcement funding, but the council did approve the transfer of 911 dispatchers, parking officers and mental health workers out of the Seattle Police Department (SPD), Fox reported.
"The new budget would inject around $100 million in projects for communities of color and allow for the hiring of 100 new officers, according to Fox."
Durkan would rather rule over hell than rule over an American city.
(And that's exactly what I mean.)
ITEM 13
:
ABC reported
, "Nasdaq is proposing new rules that would mandate diversity in the boardroom for companies listed on its stock exchange.
"Nasdaq filed a proposal with the U.S. Securities and Exchange Commission Tuesday that would require all companies listed on its U.S. stock exchange to publicly disclose the diversity statistics of its board of directors. Moreover, the new rules would require companies on the stock exchange to have at least one woman director and one who self-identifies as an underrepresented minority or member of the LGBTQ community -- or face possible delisting."
Let's see, you can obey the law and make the making of money for shareholders the top priority, or you can play to the mob.
ITEM 14
:
Weasel Zippers reported
, "Corona virus Stimulus Package Hits $900 Billion…"
This is as big a BS as forgiving student loans.
I liked it better when businesses and people paid taxes instead of taking them.
The economy did too.
ITEM 15
:
Breitbart reported
, "New Jersey Gov. Phil Murphy (D) on Monday lamented that the majority of New Jersey residents are not cooperating with the state's contact tracing efforts, assuring them that it is not a witch hunt.
"'We now have approximately 3,000 contact tracers on the ground. Nearly 70% of individuals refuse to cooperate with our contact tracers,' Murphy said in a Monday update.
"'This is not a witch hunt. This is about protecting you, your loved ones, and your community. Take the call.'"
70% is good enough.
We never contact traced AIDS. Why is this any different?