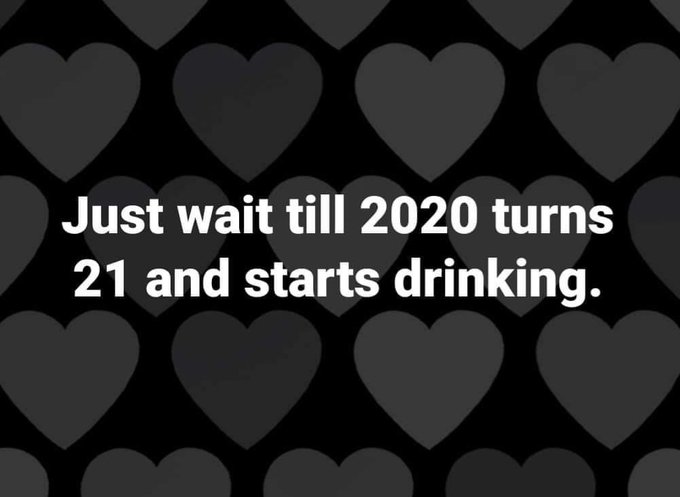 Donald John Trump is still our president.
"The majority of the respondents in the new Just the News poll with Scott Rasmussen say the law should be changed so that it is legal to check voters for U.S. citizenship status.
"26% of the voters said the law should go unchanged.
"By political affiliations, 46% of Democrats agreed that citizenship checks should be legal, compared to 74% for Republicans."
1993 means a Democrat president and a Democrat Congress made that the law.
"President-elect Joe Biden's son revealed last week that the Justice Department is investigating his taxes while he held a lucrative seat on Burisma's board, but the new information indicates the probe into Hunter will examine a wide swath of his international pursuits, the Associated Press reported, citing a person familiar with the case.
"It's unclear, the report said, whether Hunter's work on Burisma's board while his father served as vice president in the Obama administration is the main focus of the probe or whether the Justice Department is just collecting information about his sources of income.
"The investigation into Hunter Biden was started by the Justice Department in 2018, but he said he only found out about it last Tuesday."
That Murdoch has not spiked these stories informs me that maybe Democrats want to use this scandal to usher Xiden (as a reader called him) out of the Oval Office if the election steal holds.
"Fox News has learned that Durham, the U.S. attorney for Connecticut, who Barr appointed in October as special counsel, is adding prosecutors to his team."
What are the odds that the Trump administration is now the target?
I'll take them.
"At a Defund the Police rally in Washington D.C. on Sunday, BLM activists complained that the Metropolitan Police Department is not doing enough to protect them."
Spokesman Anthony Lorenzo Green said, "As we've witnessed for many months now during this uprising and for years in our own communities, MPD does not, cannot, and will not keep us safe."
I suggest that BLM hire some social workers to protect themselves, just as they have asked cities to do to replace the cops.
Names matter. The Cleveland Spiders had the worst record in baseball ever with 20 wins and 134 losses in 1899. The team name was the Naps before becoming the Indians in 1915. The team took the name to honor player-manager Napoleon Lajoie, who left the team. Hence the name change.
"The Blue Sox was mentioned and that'd be cool. Though there is an Australian baseball team already with that name, and they ironically have Manny Ramirez on their squad for 2021.
"The Rockers was also once floated by this very website and that would be an easy change."
Besides Cleveland Rockers rolls off the tongue better.
"The analysts who created the report, Allied Security Operations Group, published its forensics findings on the Antrim County, Michigan, elections."
The election was stolen, and Chief John Hinckley Roberts is a coward.
"The two militaries agreed to the handover on Friday during a virtual meeting, but were unable to solve an impasse over costs of any cleanup on bases like Yongsan Garrison in central Seoul, Yonhap and Hankook Ilbo reported.
"Discussions ended after the two sides agreed to continue cost sharing negotiations. A South Korean government official who spoke to reporters Friday said 24 out-of-use bases returned in the past cost Seoul about $202 million in decontamination costs."
That is a small price to pay for the land and the buildings.
Now to sell German bases back.
"'Don't let them do it! You know why we're under this lockdown right now – because all the information that's coming out about COVID, they know it's a farce,' said the man.
"'You must not do this, if you continue, this is the life that you will have,' he added.
"The protester continued to address shoppers via a bullhorn as staff tried to intervene.
"'Governor Newsom doesn't have the right to shut us down or make you wear a mask!' said the man as two other customers walked up to give him a fist bump."
The man speaks for millions.
They should speak up, too.
He should work to flip Hawaii red so it does not become California West.
She has an Ed.D -- an offer even Cracker Jack would not offer it as a prize.
"The difference is that when Mr. Trump rants against the press, the press mobilizes in opposition. In this case the Biden team was able to mobilize almost all of the press to join in denouncing Mr. Epstein and the Journal. Nearly every publication wrote about the Biden response, reinforcing the Biden-New York Times line: 'An Opinion Writer Argued Jill Biden Should Drop the 'Dr.' (Few Were Swayed.)'
"This strategy worked to protect Joe and Hunter Biden during the campaign, so it's no surprise that they're keeping it up as they head to the White House."
Wake me when someone calls Missus Biden the C-word on national TV -- as they did Ivanka Trump.
The move will be made on December 23 with Jeff Rosen taking over. I trust he will appoint a special counsel to investigate Hunter Biden's many, many, many, many, many crimes.
"Back in the early days of the oil industry (1880s and 1890s), the product that the industry could sell at a profit was kerosene for lighting and heating. Since there was no automobile industry yet, gasoline was a waste product that was dumped into streams."
But John D. Rockefeller used some of the gasoline on the internal combustion engines that ran his refineries.
The story went on to say, "Rockefeller became very wealthy by cornering much of the oil market in the 19th century. But he didn't become fabulously wealthy until the 20th century, when the rise of automobiles created a market for all the waste gasoline.
"Rockefeller became super-wealthy when all the products of each barrel of oil could be sold at a premium rather than just a portion of the products."
I say use the gasoline to power the extra electric plants we will need to run our Teslas and the like.
"For most of 2020, rising positive test results of COVID-19 have brought with them fears of swamped hospitals, overwhelmed medical systems, emergency patients being turned away, and COVID-19 patients being triaged, suffering and dying in hallways and vestibules.
"Much of that fear crystallized in the early stages of the pandemic, when parts of the northern Italian medical system were put under significant strain due to a crush of COVID-19 patients. In response, leaders and medical officials around the world suspended elective surgeries and constructed emergency medical facilities to cope with anticipated waves of COVID-19 patients.
"In many cases those facilities were eventually shuttered for lack of patients, even after millions of dollars had been invested in their construction. In Chicago, for instance, the city spent $120,000,000 on four facilities to treat a total of 38 patients."
We have nothing to fear but fear itself.
And Democrats play off our fears constantly.
These were the skunks who said President Trump would not deliver a vaccine by the end of the year.
By the way, these stories on Pfizer offering to sell us extra vaccines never mention what the price was.
When I decide to sell my Mustang, I know who I want to buy it.
"It is a difficult foreign grant to swallow as local law enforcement agencies nationwide suffer through major budget cuts at the request of the increasingly powerful Black Lives Matter movement. The money will flow through the State Department's Bureau of International Narcotics and Law Enforcement Affairs, a broad effort funded by American taxpayers to fight crime, counter production and trafficking of illicit drugs and build sound criminal justice systems in foreign countries.
"In this case, Costa Rica will receive $200,000 from Uncle Sam to develop an empowerment strategy on gender equality for the Costa Rican National Police."
I can see helping out their police to stop drugs, but this is a politically correct waste of our dough.
"Kameel Ahmady was sentenced by Iran's Revolutionary Court on charges of cooperation with institutions seeking to topple Iran's Islamic government, promoting homosexuality, cooperating with hostile media, visiting Israel as a reporter for the BBC, and engaging in subversive research.
"Ahmady was detained in August 2019 on suspicion of being affiliated with institutes that have ties with foreign intelligence services but was released on bail three months later.
"The New York-based Center for Human Rights in Iran said Ahmady had been a target for his work 'on politically sensitive topics including child marriage, LGBTQ issues and female genital mutilation.'"
The silence by Hollywood is deafening. Maybe if Iran got his pronoun wrong, the stars would care.
"Bill Granfield, president of the Unite Here Local 100 labor union, says he received a letter on December 9 stating the restaurant is closing and all employees will be permanently terminated on March 9, 2021. The union represents 120 of the restaurant's approximately 140 workers, according to Granfield.
"The 21 Club closed on March 16 due to the COVID-19 pandemic and has not reopened."
The state and local governments seem bound and determined to destroy everything that makes Manhattan livable.