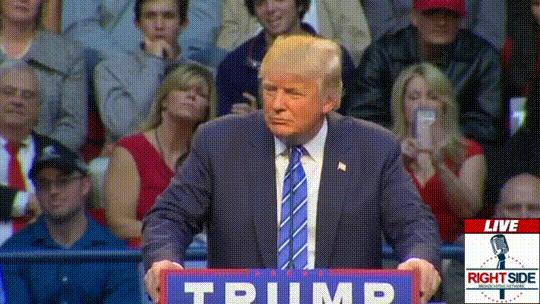 Donald John Trump is still our president.
"The outgoing President's once-closest advisor will deliver the most 'unvarnished' account to date of Trump's four tumultuous years in power, according to a well-placed insider.
"Details are being kept under wraps but the deal is expected to net Conway the biggest advance ever for a Trump tell-all, dwarfing the $2 million paid to former national security adviser John Bolton."
The Gospel According to Judas.
Where are the insider books critical of Obama's decision to bomb Libya, to cover up Benghazi, to give guns to Mexican druglords, to spy on journalists, to spy on Donald Trump, to cover up Hillary's sale of state secrets to foreign governments, and to give a big donor $535 million in the Solyndra scandal.
Democrats do not need non-disclosure agreements.
They have Arkancide.
"Please refrain from asking states to impose this unconstitutional rule on their attorneys."
He was the plaintiff in the case.
President Trump appointed Judge Kenney.
James Rosen tweeted this on October 29.
The news media reports only what Democrats allow to be reported. That the Democrats are allowing CNN to report this means this is Kabuki Theater designed to exonerate him.
Winning.
Without cheating.
"The filing backing Paxton by those states came a day after he asked the Supreme Court for permission to sue Georgia, Michigan, Pennsylvania and Wisconsin, all of which Biden won, over their voting processes.
"Later Wednesday, Trump filed a motion to intervene in the case in his personal capacity as a presidential candidate. The Supreme Court has yet to rule on Paxton's request.
"The states supporting the suit, all of which have Republican attorneys general, are Alabama, Arkansas, Florida, Indiana, Kansas, Louisiana, Mississippi, Missouri, Montana, Nebraska, North Dakota, Oklahoma, South Carolina, South Dakota, Tennessee, Utah, and West Virginia."
Later, Arizona filed, which means this lawsuit is not just Trump states pissed with the outcome. This is about honest elections.
We will see if we have a constitutional republic or are now a fascist state.
Cruz said yes.
The Cruz 2024 campaign is off to a good start.
The Michigan House speaker and its incoming speaker denounced her in a statement. They stripped her of her committee seats.
They are Republicans. Democrats will not disown her. Why should they? She speaks for them. They are deadly serious.
"In the survey, 47% said said they would get a vaccine, 26% said no and 27% said they weren't sure.
"The poll, conducted by the Associated Press-NORC Center for Public Affairs Research, found that 55% of males would get a vaccine, while 40% of women agreed.
"The findings varied widely by age: 51% of those 45 to 59 would take it, while just 36% of those under 45 said they planned to take a vaccine. 63% said they either wouldn't take it or weren't sure if they would.
"Race also played a factor: Just 24% of blacks and 34% of Hispanics said they'd take a vaccine, while 53% of whites would do so."
76% of black people oppose the vaccine.
60% of women do.
In solidarity with my black brothers and sisters, I am going to refuse this obviously racist and misogynist vaccine.
"After years of promoting the Russia probe, the media largely ignored unflattering headlines about the Democrat lawmaker."
He sits on the intelligence committee.
CNN and the rest sit on real news.
"The FTC is seeking a permanent injunction in federal court that could, among other things: require divestitures of assets, including Instagram and WhatsApp; prohibit Facebook from imposing anticompetitive conditions on software developers; and require Facebook to seek prior notice and approval for future mergers and acquisitions."
The stakes just raised for Fascistbook.
"The supply concerns stem from a combination of labor shortages due to COVID-19 and high demands as people remain at home, surging the cookie-sector challenge, Campbell's Chief Executive Officer Mark Clouse said on an earnings call Wednesday, Bloomberg reported.
"Campbell has also seen heavier demands in its other line of grocery store products, including Goldfish crackers and its soup production, which saw higher demands during the pandemic.
"The company said one of the obstacles with supplying its cookie demand is the production of cookie shapes like its Bordeaux or Linzer variants. The company doesn't outsource to third-party manufacturers to produce them, proving difficult to maintain supply amid a limited workforce due to COVID-19."
Thank goodness that as cartoon characters, the Keebler elves are immune to covid 19.
"The reason are several-fold, according to UPMC medical director of infection prevention and epidemiology, Dr. Graham Snyder. For starters, general uncertainty over the vaccine. And while the $21 billion nonprofit organization (which employs 89,000 people) has a mandatory flu vaccination policy, it's 'based on decades of experience with the influenza vaccine,' according to Snyder."
Doctors don't have to vaccinate.
White Coat Privilege.
"Opposition leaders and most Western nations said the election was stacked in favor of Maduro, who has been widely criticized for his human rights record and for undermining democracy to stay in power.
"Candidates from the ruling Socialist Party and allied parties took 253 of 277 seats in the new parliament, according to figures posted on the National Electoral Council's website on Wednesday."
Presenting your 2022 midterm elections if the Supreme Court fails to stop the steal.
"This is only one of many bombshell revelations in The China Files, a 34-page access to information document released by the Trudeau government to Rebel News."
Trudeau is so Maoist he could be the next Democrat secretary of state.
"'They didn't really think he was going to make it and he's coming home now,' said Beth Hutchinson.
"She and her husband Rick Hutchinson went to the hospital in June when she unexpectedly went into labor. Richard came into the world on June 5th, weighing just more than a pound."
Medical advancements and improvements in science have undercut the argument in Roe v. Wade that a baby in the womb is just a clump of cells.
End it.
Abort abortion.
The story never mentioned Obama appointed the judge.
Ho hum.
"State firms defaulted on a record 40 billion yuan ($6.1 billion) worth of bonds between January and October, according to Fitch Ratings. That's about as much as the last two years combined.
"The problem has only gotten worse in recent weeks. A slew of major companies — including BMW's Chinese partner Brilliance Auto Group, top smartphone chip maker Tsinghua Unigroup, and Yongcheng Coal and Electricity — declared bankruptcy or defaulted on their loans last month, sending shock waves through the nation's debt market. Bond prices have plummeted and interest rates have spiked, and the turmoil has even spilled over into the stock market, where shares of state-owned firms have been sinking.
"It's alarming on a couple of fronts. First of all, the close relationships between these companies and local Chinese governments typically make them safe bets in times of trouble. If investors are worried that the state is no longer willing to support them, they suddenly become much riskier propositions."
When Red China collapses, it will take its accomplices down with it.
"The Interior Department announced Thursday it will hold the auction on Jan. 6 -- an accelerated timetable meant to ensure the oil and gas leases are formally issued before Biden is sworn in Jan. 20. Biden has vowed to permanently protect the refuge, but formal leases are contracts with the federal government and are difficult to cancel."
Presidential terms are for 1,461 days. No more. No less.
Besides, who said Biden will be sworn in?
The same people who said he was up by 17 in Wisconsin?
"The letter, obtained by The Post, was originally written and sent last Thursday by Rep. Lance Gooden (R-Texas), two days after the nation's top law enforcement agent said the Justice Department had not uncovered evidence of widespread voter fraud that would alter the outcome of the presidential race.
"Gooden opted to resend the letter this week after dozens of GOP lawmakers agreed to add their names to it, including Reps. Andy Biggs of Arizona, Louie Gohmert of Texas, Thomas Massie of Kentucky and Mo Brooks of Alabama."
The Republican Party is not going to take it anymore.