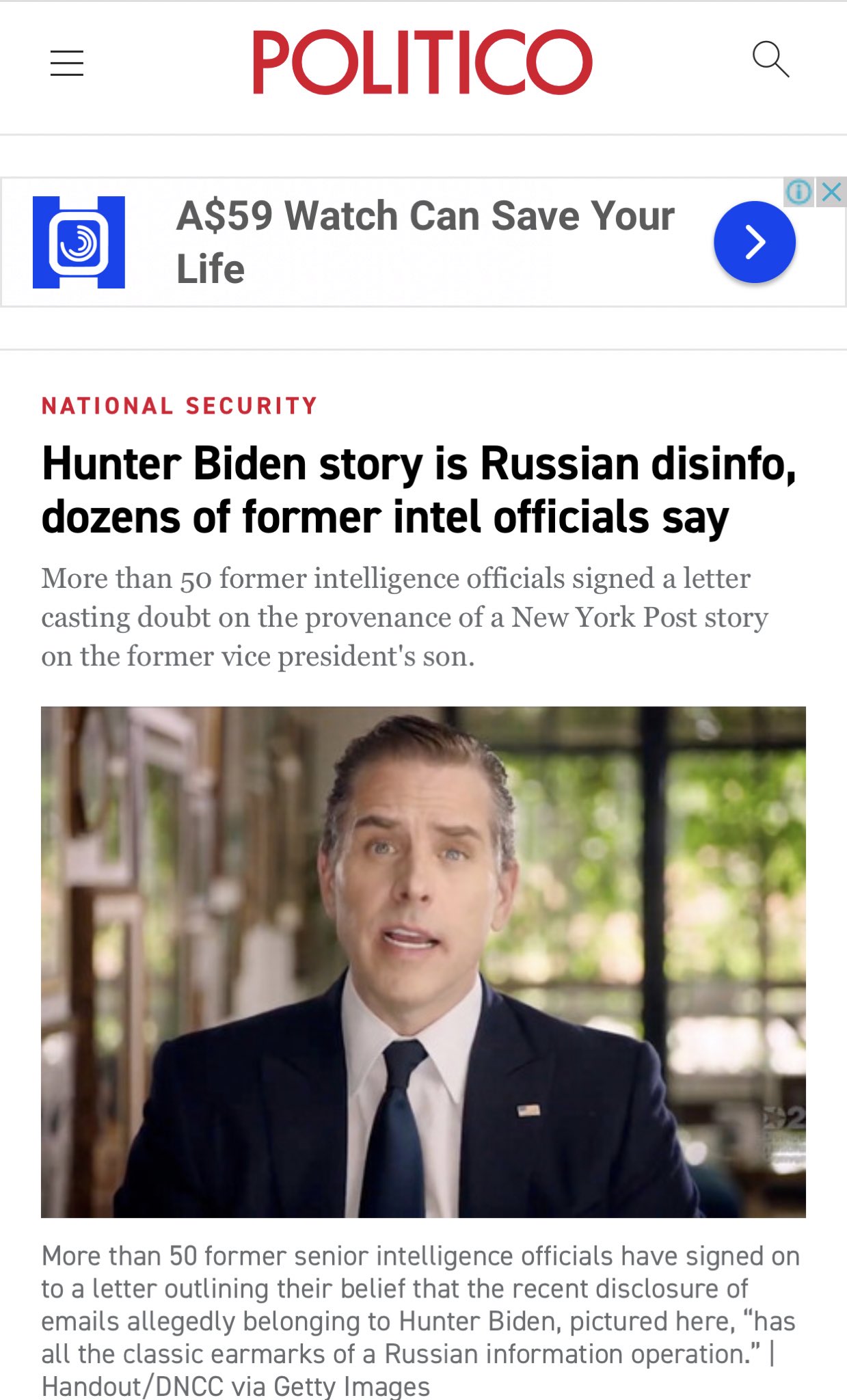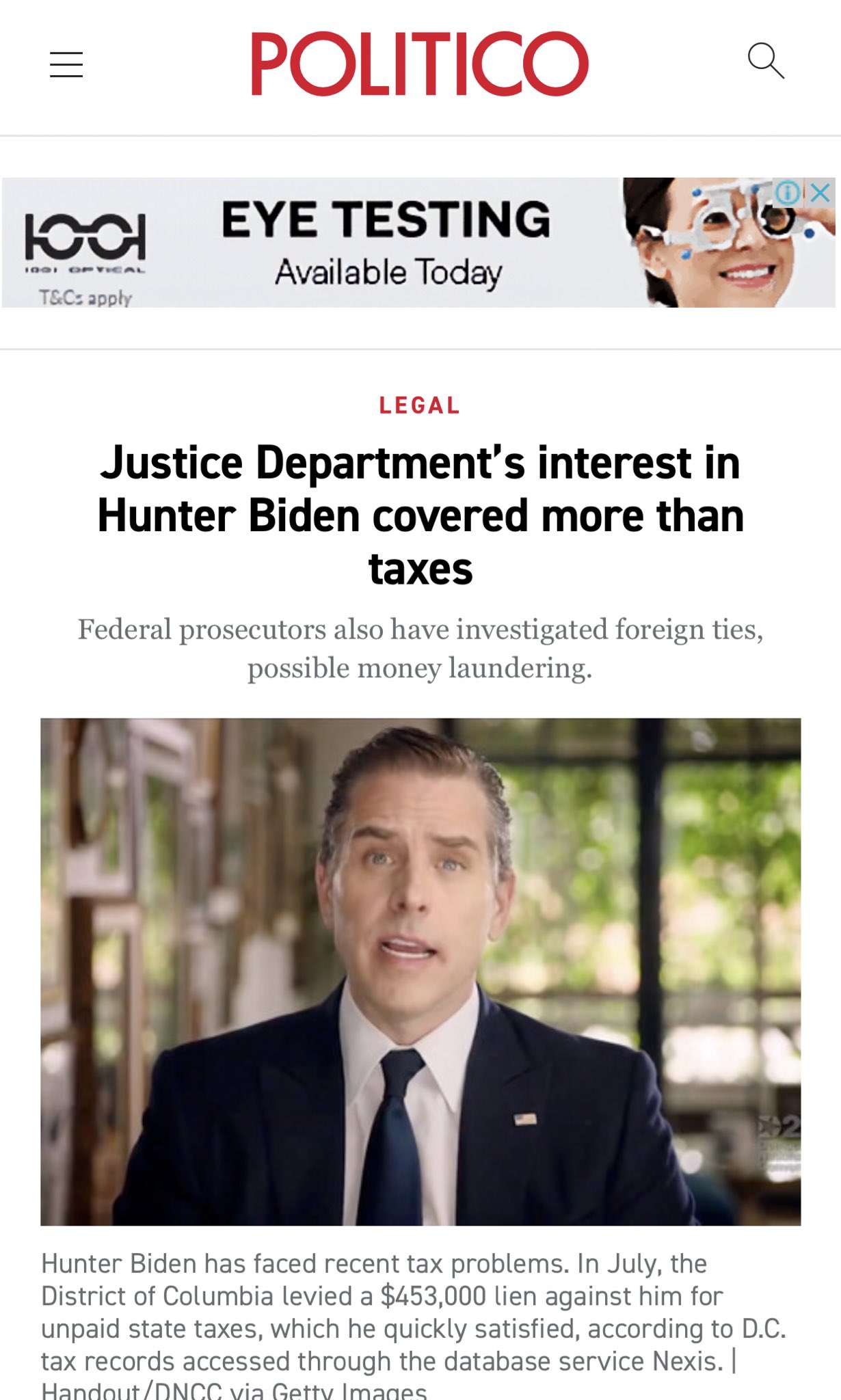 A few weeks before the election, the New York Post broke the story that Hunter Biden's laptop included incriminating evidence of his Access-To-Dad-For-Cash scheme and his sex with underage teens in Red China.
The fascist state moved quickly. Twitter banned the Post to block dissemination of the story. The Spook Community reassured the nation that there was nothing to see here.
"More than 50 former intelligence officials signed a letter casting doubt on the provenance of a New York Post story on the former vice president's son."
Politico reported, "The New York Times raised questions on Sunday about the rigor of the Post's reporting process, revealing that several of its reporters had refused to put their name on the Biden stories because they were concerned about the authenticity of the materials. The Post stood by its reporting, saying it was vetted before publication."
The Times wouldn't know integrity or journalism if they bit it in the bottom.
Today, Politico reported
, "Justice Department's interest in Hunter Biden covered more than taxes. Federal prosecutors also have investigated foreign ties, possible money laundering."
The story said, "The investigation of Hunter Biden has dealt primarily with his financial ties to foreign figures and businesses, according to the person familiar with it. In a standard practice for tax investigations, the Tax Division at Main Justice in Washington has also been involved in the probe, the person said.
"In recent years, Hunter Biden has served on the board of the Ukrainian energy company Burisma, whose founder faced allegations of corruption, and did legal work for Gabriel Popoviciu, a Romanian businessman accused of corruption.
"Hunter Biden has also pursued deals with Chinese oil magnate Ye Jianming and an associate of Ye's, Patrick Ho. In 2018, Ho was convicted in the Southern District of New York of violating the Foreign Corrupt Practices Act over his attempts to bribe government officials in Chad and Uganda.
"Another business partner of Hunter Biden's, Devon Archer, was convicted in 2018 in the Southern District of New York on unrelated fraud charges. Bank records showing foreign payments to Hunter Biden surfaced as a part of that case."
I do not see this story leading to any prosecutions. The swamp takes care of its own.
Maybe Bill Barr can give special counsel protection to the U.S. attorney in Delaware who is conducting the investigation. Maybe that gets the case going.
But just because it goes unpunished does not mean a crime was not committed.
And just because the media refuses to report a story does not mean it is untrue or not newsworthy.