Donald John Trump is still our president. Kevin McCarthy may be the Speaker of the House in January.
ITEM 1
:
Newsmax reported
, "Kevin McCarthy: Pelosi Won't Have Votes To Retain House Speaker Post."
It is a long shot but clearly Democrats are ticked because instead of adding 15 to 20 seats, they lost 7 seats and counting. Cheri Bustos is out as the head of the Democratic Congressional Campaign Committee. The job is a big deal because two congressmen already said they will run for the post.
This encourages Republicans. Their House leader McCarthy said, "To become Speaker you have to have 218 votes on the floor. When Pelosi went up for that vote two years ago, there were 15 Democrats who voted against her. Ten of those Democrats will be coming to Congress. Those 10 vote against her again, she will not be Speaker of the House.
"We are close enough now that we can control the floor with a few Democrats joining with us. I think it's better for America the sooner a Republican becomes Speaker."
That would require keeping the Republican caucus together but it is worth a try.
"The Pentagon's top policy official James Anderson has resigned this morning, according to Politico."
These are not the moves of a lame duck.
They are the moves of an American Eagle.
His second term begins January 20.
I had this item yesterday.
Here is what I did not have.
CNN reported, "Pilger will remain a prosecutor in the Justice unit that investigates public corruption."
Only in government can you quit your job and still have a job.
Both fell under Obama.
Additionally, they and other non-profits, fire companies, and ambulance associations are suspending online raffles as the Commonwealth issues stern warnings against them.
The Ruth Steinert SPCA posted to Facebook today the response they received from PayPal after the company, one of the largest online payment systems in the world, took $10,914.33 from the non-profit on Sept. 25."
PayPal objected to the charity's gun raffle.
Sue and RICO PayPal.
"The Rolling Stones icon isn't a fan of technology. Years ago he admitted to not owning an iPod when the device was most popular. He's one of the few people who hasn't downloaded Zoom during the pandemic. And he doesn't even own a cell phone."
No cell phone, no Zoom, no iPod -- I just figured it out. I'm Keith Richards.
A reader wrote, "I had promised you pictures of Martha Raye I took of her in Vietnam 50 years ago. Here are two of them. My camera was rudimentary and the lighting may have been less than ideal, so if you know a way to enhance them, I would appreciate it."
January 1971.
She was 54.
He wrote, "While the news media still gush over Jane Fonda, Martha was the real woman of valor, having served our country in three wars. She may have been a party animal during Hollywood's golden age, but after Pearl Harbor, she acquired nursing skills and put them to use in military hospitals, healing the wounded with laughs as well as medicine, giving them the idea that life was still worth living after what they had suffered. She didn't stop starring in movies during the war. 'Navy Blues' and 'Four Jills In a Jeep' were two of them. After the war ended, she chose to remain in the reserves and over the next 25 years, rose to the rank of colonel, serving in Korea and Vietnam, where I met her. In Nam, she qualified for the Green Berets by engaging in parachute jumps. She would visit remote outposts to entertain the GIs there, and if the enemy disrupted these shows by firing on the audience, she would drop her mic and immediately give first aid to the wounded.
"I was assigned to the headquarters of the Special Forces when she showed up to give us her love. In the picture in which she is wearing tiger fatigues, she had been drinking with some sergeants while an Australian band was performing when her buddies ushered her on to the stage. The Aussies knew who she was and were awestruck that they were now accompanying a living legend. In the other picture, in which she was wearing standard greens, she was accompanied by one of many Filipino bands that performed month-long engagements at our bases. Fifty years ago, these 'troubadours of Asia' learned from their parents who had liberated their country and had felt it their duty to give back in return. At the end of her performances, Martha would tell us in politically incorrect language, 'I may not be young and pretty, but my eyes are round and I love you!' And fifty years later, I still love you, Col. Maggie."
Three wars.
Men like Chuck Yeager called that perfect attendance.
"Some activists have downplayed the damage to businesses from looting and arson in racial justice protests around the country. But some small entrepreneurs are struggling."
The Times is a former news site that now spreads crackpot conspiracy theories such as Putin rigging the election to elect Donald Trump president. I do not link such sites, but sadly some people still consider it reliable, so I watch it.
By "some activists," it means itself too.
Lefties don't care about people. They care only about power. They destroyed 2 million businesses with covid 19, and thousands more with their riots and looting.
President Hillary's re-election is now in jeopardy.
Tillis won re-election, giving Republicans a 50-48 edge in the Senate with two seats being voted on in Georgia in January. Turnout should be 120%.
"82 million pageviews in the past 30 days."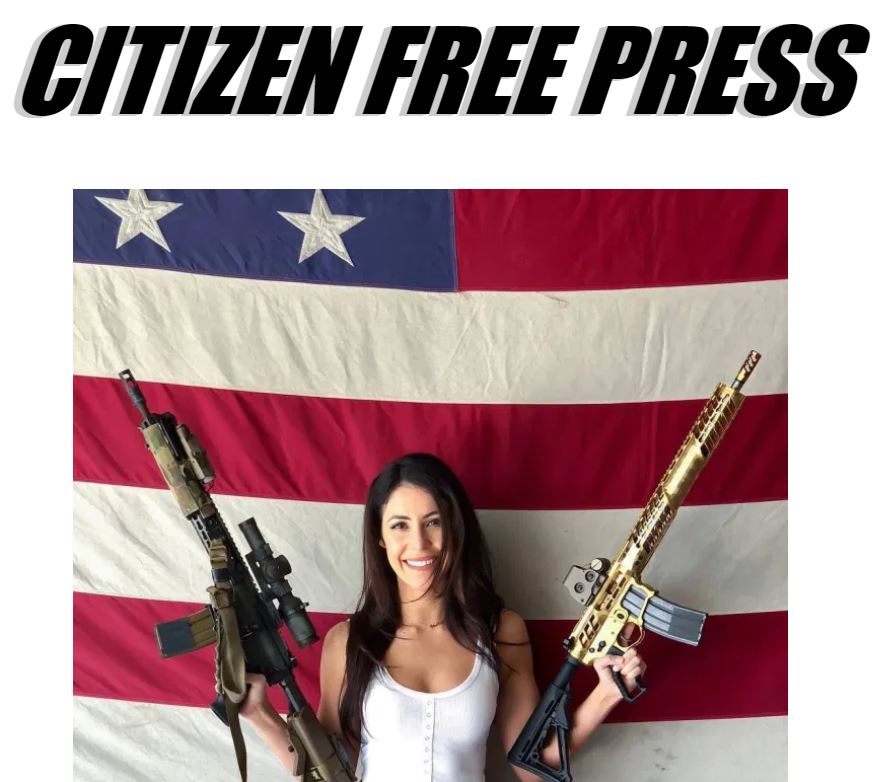 I like the chick. Is her name Rosebud by any chance?
It is butt hurt on display. Friedman is the Times expert on the Middle East. President Trump has proved him wrong about everything in 4 short years.
As my favorite reader in Huntington reminds me, ours is not a democracy but a constitutional republic.
York wrote, "On the question of voting by mail, the legislature made one clear, unambiguous requirement: All mail-in ballots had to be received by 8 p.m. on election day. (It let stand an existing law that allowed military and overseas ballots to be received for seven days after election day.)"
Later he wrote, "The case went to the Pennsylvania State Supreme Court, which has a 5 to 2 Democratic majority. On September 17, the court threw out the legislature's deadline for ballots and created a new one: 5 p.m. on November 6, three days after election day. The justices just made it up."
The U.S. Supreme Court voted 4-4 to allow the judges to rewrite state law as John McCain Roberts sided with the devil.
But Amy Barrett is on the court now.
Without Pennsylvania, Hillary won't be re-elected.
Flynn's only crime was agreeing to work for Donald Trump.
They persecuted him as a warning to others.
"The DSCA released three announcements Tuesday regarding the proposed deals: $10.4 billion for 50 F-35A Joint Strike Fighter Conventional Take-Off and Landing aircraft, $10 billion for 800 AIM-120C8 Advanced Medium Range Air-to-Air Missiles and $2.97 billion for 18 Weapons-Ready MQ-9B, Remotely Piloted Aircraft.
"At the end of October the White House informally notified Congress of a proposed $10.4 billion sale of 50 F-35s to UAE, which would make the country the second in the Middle East -- after Israel -- to own the planes."
The message is clear. Make peace with Israel and you can buy F-35s.
An armed society is a polite society.
"Over 51,000 ballots were marked as returned just a day after they were sent out—an extraordinary speed, given U.S. Postal Service (USPS) delivery times, while nearly 35,000 were returned on the same day they were mailed out. Another more than 23,000 have a return date earlier than the sent date. More than 9,000 have no sent date."
The Postal Service invented time travel!
Hooray!
Despite having not yet hit Dow 30,000, a number of catalysts should push the 124-year-old index considerably higher with Biden in the White House."
President Trump added 10,000 points to the Dow since his election. No president added as many points in one term, and his performance topped 50% growth.
This has all come within the last 8 months because the market tanked in the pandemic panic, reaching its nadir on March 23.
The reason the economy came back was confidence in America. Donald Trump made America great again -- twice.
Mark me down as Army, eating popcorn, and enjoying the show before I have to buff the floor.