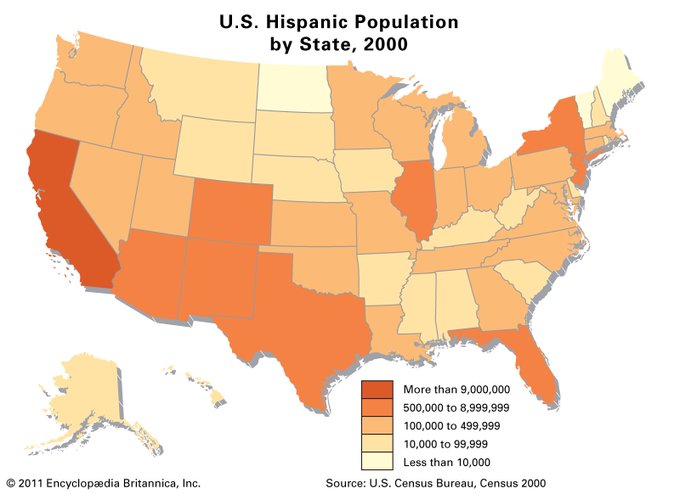 For at least 20 years, Democrats have said that the white population is shrinking and sometime in 2040 or 2050, whites will become a minority, and that will end the Republican Party once and for all.
That is why Democrats wanted Republicans to nominate Donald John Trump 4 years ago. Democrats believed his plan to wall off Mexico would cost Republicans the Hispanic vote forever.
Now with the most crucial 450 miles of the wall erected, Democrats are not mentioning the wall because instead of being racist and xenophobic, the wall is quite popular. Even the Mexicans like it because the wall has stopped the caravans traipsing across their country from Guatemala and Honduras.
In a story titled, "Many Latino Men Are Supporting President Trump This Election," NPR quoted Reymundo Torres "an Arizonan, a devout Roman Catholic, ethnically Mexican and a staunch supporter of the president."
Torres said, "My family's been in Arizona for more than 100 years. We don't see ourselves as immigrants. We're very much Arizonans and Americans. So to continue to treat us as if we're all still just fresh across the border, which most Republicans and a lot of Democrats would like to think we are — just to easily encapsulate us — is something that is not resounding."
He hit on something that is one of two misconceptions about Hispanics.
The first is that all Hispanics are the same. There is a big difference between Puerto Ricans and Cubans and Mexicans and those from other Latin American countries.
The second is that Hispanics do not assimilate. Of course they do, just as Poles and Italians and dozens of other ethnic groups have. And over the generations, people lose their language. Grandma who was born on the boat coming over was the interpreter for her parents. All her grandson knows of the old language are the dirty words.
For Hispanics, the language lasts a little longer because Spanish is prevalent in the United States.
But the assimilation is inevitable and eventually Hispanics will be just another white ethnicity.
What do they bring to the game for Republicans? Grit.
Torres said, "The thing that initially attracted me and keeps me tied to Donald Trump is that he has taught Republicans how to not just win, but no longer throw our faces and bodies in front of every punch that the left is willing to throw."
Despite being labeled racist and xenophobic by the media, Donald Trump did better among Hispanic voters than Romney did.
And the president will do even better this time.
Democrats should not count on Hispanics siding with them when what we now consider to be white people are a minority because Hispanics are assimilating and part of the assimilation process is becoming Republican.
I live in the least Hispanic state in the union. Only 1.3% of West Virginians are Hispanic.
One of our 3 congressmen is Hispanic. And he is a Republican.
Instead of playing the race game, Democrats should try playing the policy game -- or better yet the results game because Donald Trump is lapping them in both.
UPDATE
: A reader commented by email:
"Hello Don I liked your article but there is one thing that is not correct and a correction works even more in favor for the narrative of the article. Just as you mentioned, the Hispanic peoples are diverse in origins and political thought but they are also very racially diverse maybe the most diverse on Earth. this is why I have a problem with the mentioning of them becoming just another white ethnicity.
"If you take someone from Argentina (like my wife) you would be right because they are 100% European descendants but you mentioned Cuba and in Cuba and Puerto Rico you have a mix of African descendancy, Amerindian descendency and Spanish and European descendancy. All of these people are still Hispanics yet some may be 100% African or 100% Amerindian like in Guatemala or parts of Mexico.
"This further confuses the Democrats pigeonholing and the woman who NBC placed behind Trump during the town hall (who was nodding the whole time and pumped up the crowd in Spanish during the commercial break) is a perfect example of their lack of understanding of this. She is black Hispanic Dominican and American."