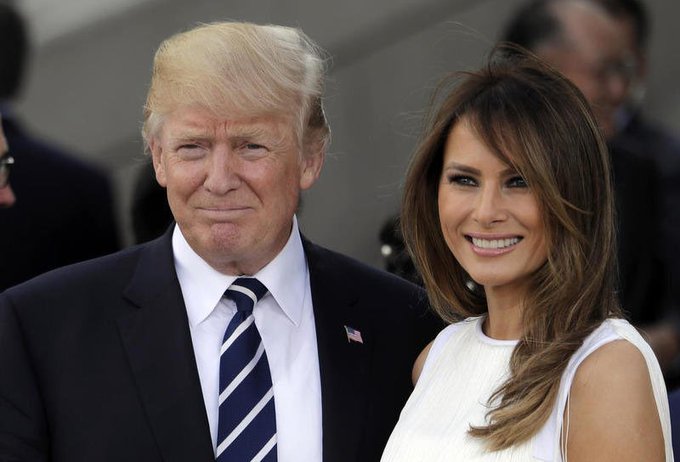 Donald John Trump is still our president. After last night's debate, it looks as though we re-up him on November 3rd. I already voted. It's your turn.
ITEM 1
: Trump to Biden: "Would you close down the oil industry?"
Biden: "Yes, I would transition away from it."
Bye-bye Pennsylvania.
Matt Drudge did no online who-won-the-debate poll. Fox did.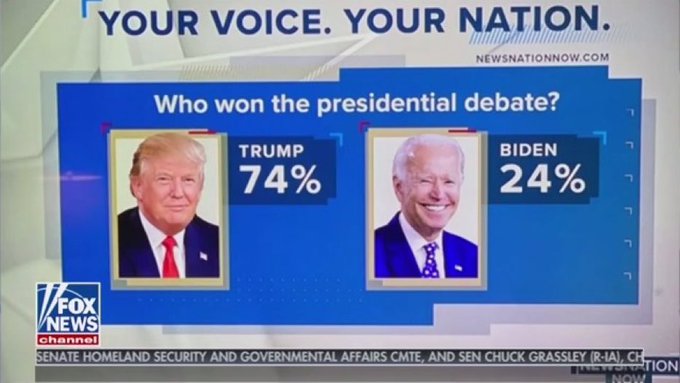 Megyn Kelly tweeted, "Trump won this debate, handily. Biden wasn't a force at all. Trump was substantive, on-point, well-tempered. Definitely helped himself, when it mattered most."
Michael Haz tweeted, "They prepared Biden to deal with a loud, out of control Trump. Trump was polite, quiet, and low key. He threw Biden off his game plan."
The media can spin itself dizzy but the American people saw the demolition.
President Trump remembered last night that television is a cool medium.
ITEM 2
:
Michael Hirsch wrote
, " Paul Krugman has never suffered fools gladly. The Nobel Prize-winning economist rose to international fame — and a coveted space on the New York Times op-ed page — by lacerating his intellectual opponents in the most withering way. In a series of books and articles beginning in the 1990s, Krugman branded just about everybody who questioned the rapid pace of globalization a fool who didn't understand economics very well. Silly was a word Krugman used a lot to describe pundits who raised fears of economic competition from other nations, especially China. Don't worry about it, he said: Free trade will have only minor impact on your prosperity.
"Now Krugman has come out and admitted, offhandedly, that his own understanding of economics has been seriously deficient as well. In a recent essay titled 'What Economists (Including Me) Got Wrong About Globalization,' adapted from a forthcoming book on inequality, Krugman writes that he and other mainstream economists 'missed a crucial part of the story' in failing to realize that globalization would lead to hyperglobalization and huge economic and social upheaval, particularly of the industrial middle class in America. And many of these working-class communities have been hit hard by Chinese competition, which economists made a major mistake in underestimating, Krugman says."
That's it?

Oops my bad?
Krugman helped cost millions of Americans their jobs, destroyed thousands of towns, and financed the transformation of Red China from a backwater clown country into a military superpower.
Yet he still has his Nobel money.
He still has his Princeton paycheck.
He still has his New York Times gig.
It's as if this was the very outcome he and his bosses at Princeton and the Times wanted.
ITEM 3
:
The Los Angeles Times reported
, "President Trump posts unedited '60 Minutes' interview on Facebook."
Oh no!
The media warned us President Trump posted an unedited tape.
When Project Veritas posts a video, the media warns us that it is edited.
ITEM 4
: Brexit is back on.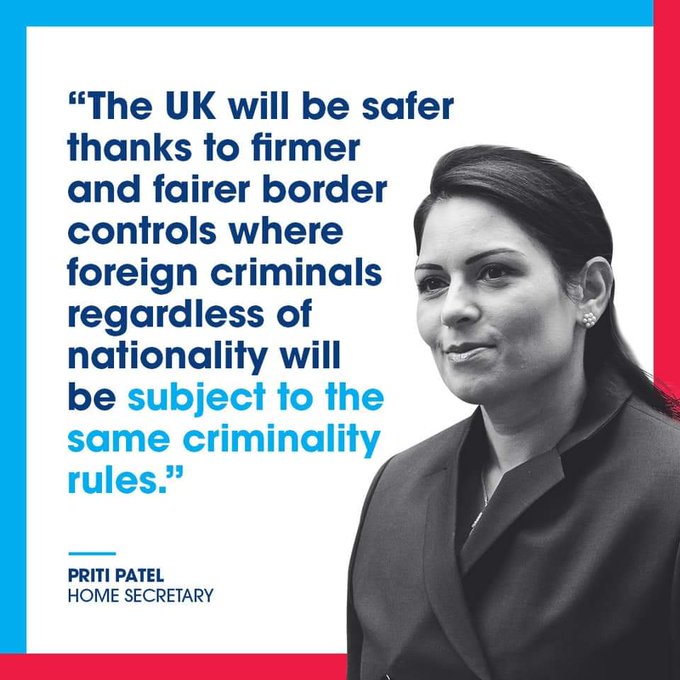 Deplorable, isn't she?
I am in love.
ITEM 5
:
Mollie Hemingway wrote,
"Amy Coney Barrett Will Be Confirmed Because Kavanaugh Battle Taught GOP To Stop Getting Played By Democrat Dirty Tricks."
Credit President Trump. He stood by his man when the going got tough. Some people called for President Trump to replace him with another nominee.
Amy Coney Barrett.
I believe Republicans taught Democrats the lesson: we were put in charge, not you.
ITEM 6
: Nate Silver noticed that Republicans are registering far more voters than Democrats are.
The article pointed out that many registered Democrats vote Republican and vice versa. That is quite true.
But what voters don't do is register Republican in 2020 and then not vote for President Trump.
N8 Ag's world is collapsing because he believes the lies the pollsters peddle.
ITEM 7
:
Fox reported
, "The Trump administration announced Thursday that the Obama-era decision to terminate Delphi pension plans is being brought back into review.
"White House trade adviser Peter Navarro told Fox Business Network the review is necessary to support retirees who he said are losing out on earned money.
"'The reason why we're working on it is because the litigation process ran its course and these Delphi salaried and non-union employees are still getting screwed,' he said.
"Navarro made clear that the Pension Benefit Guaranty Corporation (PBGC), where Delphi trusteeship was transferred after going bankrupt, is not the villain in the situation. Rather, the Treasury Department under President Obama and Joe Biden are to blame."
While Biden went hidin' for five days to prep for last night's debate, President Trump was cleaning up one of the many messes Biden left.
The PBGC does not pay the full pension. This really hurt employees who had nothing to do with the decision by Obama and Biden to sacrifice Delphi at the altar of their anti-capitalism.
ITEM 8
:
Nick Arama reported
, "Rasmussen Says Trump Just Hit the 'Holy Grail' of Reelection Numbers."
His approval is at 52%.
In a pandemic.
With 7.9% unemployment.
And a media that hates him.
ITEM 9
:
Sister Toldjah reported
, "Hmm: Twitter Flags Detroit News's Endorsement of John James's Senate Campaign Without Explanation."
Twitter is run by fascists who hate black people.
ITEM 10
:
Just the News reported
, "GOP Rep. Jim Jordan says the primary, underlying question on the Nov. 3 ballot is whether voters will choose the left's argument that America is bad vs. Republicans' argument that America is not perfect but good.
"The Ohio congressman made the analysis on the "John Solomon Reports" podcast.
"Jordan also argued that the overarching question being posed to General Election voters is:'"Can America remain America?' – amid the more grassroots concerns like healthcare, taxes, the economy, and the continuing corona virus pandemic."
That is a very good point.
Keep America America.
ITEM 11
:
Just the News reported
, "The top executive of a Hunter Biden-connected firm has agreed to provide documents to a Senate committee that purportedly show Joe Biden was designed to be a silent beneficiary in one of his son's Chinese ventures.
"The Senate Homeland Security and Governmental Affairs Committee sent a request for documents Wednesday to Sinohawk Holdings chief executive officer Tony Bobulinski.
"Bobulinski says that a 2017 email recovered from a laptop purportedly belonging to Hunter Biden and made public by Trump attorney Rudy Giuliani is accurate: Joe Biden and Hunter Biden were each supposed to receive an equity stake in his venture."
Bobulinski is putting his life on the line to get the truth to the people.
The media and their pollsters are transitioning from their fantasy numbers to reality.
As they back-pedal, I hope they trip over themselves.
Under Bidencare, you can keep your basement!
ITEM 14
:
Politico reported
, "President Donald Trump has issued an executive order that would remove job protections for many federal workers, in a move that unions and other critics denounced as an attempt to politicize the civil service.
"The order, signed Wednesday evening, targets workers that are involved in developing policy. It would reclassify workers in positions of a confidential, policy-determining, policy-making, or policy-advocating character that are not normally subject to change as a result of a Presidential transition into a new category called Schedule F, according to the text.
"Under the new schedule, they would be exempt from protections that apply to most federal workers — allowing agencies to hire and fire them more easily and quickly. The Senior Executive Service, which consists of those serving in high-level positions just below presidential appointees, is exempt from the order, according to an emailed statement from the White House."
Good.
Civil Service was meant to cover clerks, not upper management.
Elections must have consequences and that means giving the president the power to appoint policy makers.
ITEM 15
:
Agence France Presse reported
, "The US Army said Thursday it carried out a drone strike against Al-Qaeda leaders in northwest Syria near the border, killing 14 jihadists, according to a war monitor. The Syrian Observatory for Human Rights (OSDH) said the victims included five foreigners and six commanders."
Under President Trump the military is going after the generals instead of carpet bombing and killing civilians. No more collateral damage.
ITEM 16
:
AmmoLand reported
, "Federal Judge Roger Benitez in San Diego, who has issued pro-Second Amendment rulings at least twice against California state statutes, was scheduled to hold an evidentiary hearing in another gun rights case Monday morning, and that is eliciting wails from gun prohibition groups."
Dubya appointed him. His Honor was born in Cuba, so I am pretty sure he realizes where gun control eventually lands a nation.
ITEM 17
:
The Daily Mail reported
, "A 15-year-old Pennsylvania girl is suing her local school district after she was suspended for wearing a 'Women for Trump' face covering and a 'Trump the Sequel Make Liberals Cry Again' t-shirt.
"Morgan Earnest, a sophomore at Mifflin County High School in the central Pennsylvania town of Lewistown, says in a lawsuit filed in federal court that her free speech rights were violated by school administrators.
"On October 1, the school district issued a new policy on clothing which banned students from wearing anything that contained political messaging, The Patriot News reported."
It is a dumb policy to impose a month before a quadrennial election for president. That is a time when schools should be promoting civics and discussions of policy differences and the like.
"The legendary KISS singer and bassist has decided to pick up and move his family to Washington State, citing high property taxes in California as a motivating factor.
"As a result, he's put his 16,000-square-foot Beverly Hills mansion, which includes seven bedrooms, up for sale for $22 million."
I never will understand why Democrats think they can soak the rich because the rich have the best access to tax accountants, lawyers, and moving vans.
FINALLY
, I became Grandpa Surber today. Noah is 8 pounds. He seems healthy and he has a full head of hair.
I told my wife she no longer is the shortest Surber.
I had forgotten how hard the couch is to sleep on.