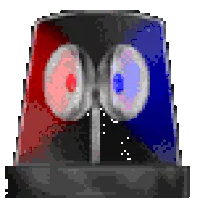 And just like that, Biden's lead in the national IBD/TIPP poll shrank from 7 points to 4.4 on Tuesday.
Nothing to see here, folks. The Democrat Party has everything under control. It bounced back to 4.6 points today, IBD/TIPP assured one and all.
The pollster said
, "The latest Trump vs. Biden poll shows a slight widening of former Vice President Joe Biden's lead over President Donald Trump. However, the race remains competitive with just six days left, the IBD/TIPP presidential poll update suggests.
"Today's Trump vs. Biden poll update finds the Democratic challenger leading the Republican incumbent by 4.6 points, 50%-45.4%, in a four-way presidential poll of likely voters. Biden's lead was down to 4.4 points on Tuesday.
"Libertarian candidate Jo Jorgensen has the support of 1.6%, and Green Party candidate Howie Hawkins 0.6% in the latest Biden vs. Trump poll."
John Nolte at Breitbart noted
, "Rasmussen, another one of the few pollsters who got 2016 correct, released a national poll Monday that has Trump leading by a single point, 48 to 47 percent. In this weekly tracking poll, Trump closed what had been a 12 point gap in just a few weeks.
"The Real Clear Politics poll of polls has Trump down nationally by an average of 7.7 points."
Of course, that poll of polls includes such polls as Reuters (Biden +10), Economist/You Gov (Biden +11), and CNN (Biden +12).
These are garbage polls meant to suck up to a Democrat administration.
ABC has Biden up by 17 in Wisconsin and up 7 in Michigan.
Most polls are BS meant to please those living in the Democrat bubble. Pollsters know they will go unpunished for being wrong because there was no penalty for getting 2016 wrong.
The rallies have reinvigorated his optimism.
He said, "I believe Donald Trump will win with a broad coalition, including Blacks and Latinos in record numbers for a Republican. He will win the popular vote by millions. In the electoral college, he will win even where he's not expected to.
"And here's the strangest part of my prediction. To their shock, some Democrats will feel less bad about it than they expected. They know Biden is not up for the job, that the corruption stories are likely true, and that Kamala is a train wreck. They couldn't bring themselves to vote for Trump. But there's relief, after all the chaos of 2020, not to have to deal with the certain uncertainty of a Biden presidency.
"And, it is no small thing that with a 2020 win, the 2016 election will finally be over.
"Friends, I have a hope something new will rise."
I agree. We need a watershed election that flushes out this swamp once and for all.
Vote and pray. We are in the majority despite what the polls say.
By the way, I am sorry I am 20 minutes late on this post.