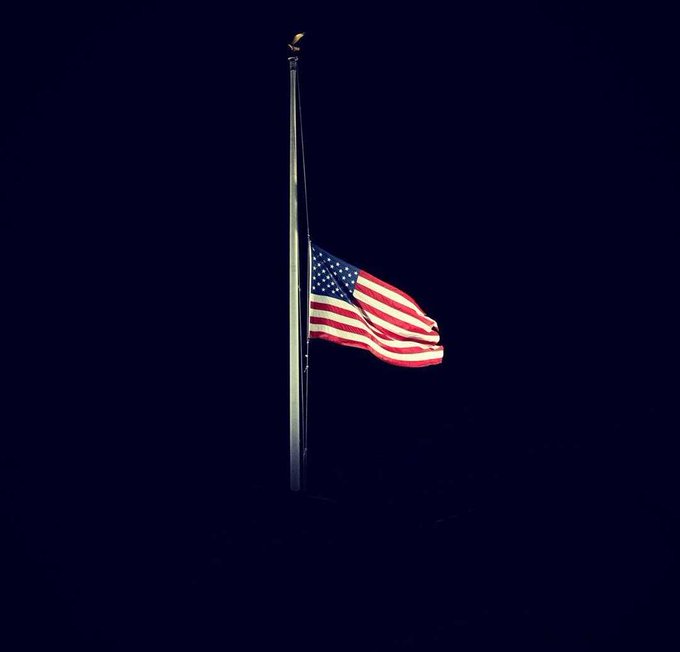 Issues & Insights published an editorial, "Support Trump's Court Nominee As If Your Freedom Depends On It — Because It Does." I do not disagree with the headline. I just wish it weren't so.
You see, if my freedom depends on the life of one single person, I really am not free. I am merely being allowed so much rein by that one person. The string of 5-4 Supreme Court decisions in my lifetime provide a proof that our freedom is in too precarious a position.

The editorial's point is that Republicans must fight tooth and nail for whomever President Donald John Trump appoints to fill the vacancy on the Supreme Court. Again, I cannot disagree.
The editorial said
, "New York Rep. Alexandria Ocasio-Cortez, meanwhile, warned us all that Ginsburg's death should radicalize Democrats, as if that hadn't already happened.
"Elsewhere, Democrat-linked groups such as Democracy for All 2021 and the Transition Integrity Project warn of mass demonstrations and riots if Democrats don't win.
"In essence, if Republicans don't give in to their political tantrum, Democrats are threatening retaliation if and when they win a Senate majority. Oh, and more riots, soon to come to a neighborhood near you."

On top of that, they threaten to pack the court when they take over Congress and the presidency, they promise to add two states and four senators who will always provide 4 Democrat senators, and to impeach President Trump again to block a Senate confirmation vote.

No stone will be left unturned or unthrown by the Marxists.
The editorial ended, "Democrats are correct when they say much is at stake in this election. Americans will be devastated to find out just how true that is if Biden wins the White House, Schumer becomes Senate majority leader, and Pelosi holds on as House speaker. The AOC wing of the party ascends further up the power ladder, and America gets treated to years of socialist indoctrination.
"Having a Supreme Court that will protect us from this insanity is essential. Trump needs solid public support, even from Never-Trumpers. Since World War II, our country's future has never been more in danger."
I fear that, and I resent that. Glenn Reynolds does too. He wrote, "Ruth Bader Ginsburg has died, and the country — or at least its political class — is descending into what will no doubt be a multi-week screaming fit. In fact, the screaming has already begun.
don't understand even a little bit what would possess someone to make this video and then post it voluntarily pic.twitter.com/Ronf5FZDVB

— kim possible facts (@kimpossiblefact) September 19, 2020
"But that fact tells us something about the state of our nation, and it's not anything good. When your political system can be thrown into hysteria by something as predictable as the death of an octogenarian with advanced cancer, there's something wrong with your political system. And when your judicial system can be redirected by such an event, there's something wrong with your judicial system, too."
Our nation is broken. Peter J. Hasson, author of The Manipulators: Facebook, Google, Twitter, and Big Tech's War on Conservatives, tweeted the problem for Democrats in a nutshell.
(you could just pass laws, instead of depending on the Supreme Court to make laws for you)

— Peter J. Hasson (@peterjhasson) September 20, 2020
Democrats have become so outrageously Marxist that they cannot risk legislating their ideas. Instead, the Supreme Court does their dirty work. Every justice fantasizes about voting for the next Brown v. Topeka Board of Education. Thus, legislating justices have bypassed state legislatures in legalizing abortion and gay marriage.
But a court that gave us Brown v. Topeka, which ended separate but equal, also gave us Plessey v. Ferguson, which had enshrined separate but equal in the apartheid South. The arc of history bends to the court eventually dusting off Plessey v. Ferguson to give minorities more rights than others.
Judicial restraint ended 55 years when Griswold v. Connecticut ended that state's ban on condoms. In his dissent, Justice Potter Stewart said it was "an uncommonly silly law," which it was, but Stewart said nothing in the First Amendment invalidated it, which was also true.
Even uncommonly silly laws are to be respected by the court because they protect the serious laws from attack. 8 years later, the court invalidated the abortion laws of 46 states under the bizarre argument that traveling from Texas to California to get a legal abortion is too inconvenient for the mother. The baby's inconvenience never was considered.

Rewriting the nation's laws is the job of Congress and 50 state legislatures, and thousands of smaller jurisdictions. The court has better things to do than monitor who goes into what bathroom at school, and yet the justices seem eager to do just that to appease a new class of victims: transgenders.

Justices can virtue signal again. But there is no virtue in taking the law in your own hands, which is what they have done time and time again.

However, where is Congress? Where is, say, that amendment that says burning the flag is not protected by the First Amendment. Flag burning is civil disobedience and according to Henry David Thoreau, civil disobedience requires one to go to jail for his cause.
Or better yet, instead of hoping to have enough justices to reconsider Roe v. Wade someday, why not a put forward a constitutional amendment that simply states that states have the right to regulate or ban abortion?
Don't blame the Court solely for this mess, blame Congress too. The Constitution's checks and balances never seem to apply to the Supreme Court. Only once in 237 years has it been overturned, and then it was only to enact an income tax. That is a lot of power to give 9 people.
Which is why Ginsburg's death scares the panties off liberals.