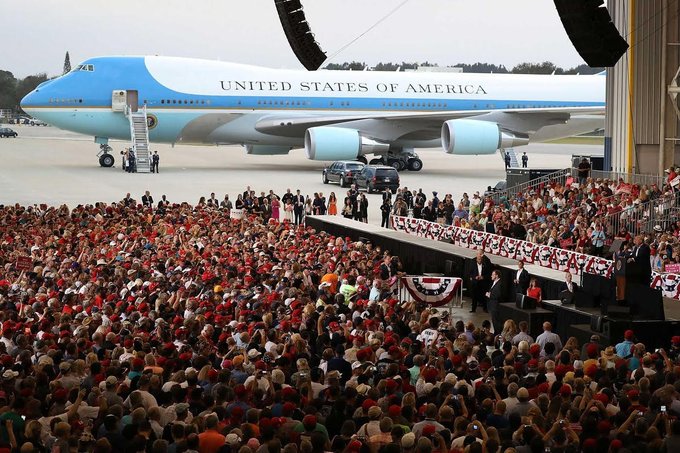 He compared President Donald John Trump's campaign style to quarterback Fran Tarkenton's scrambling out of the pocket for yardage when he could find no one to throw to and his line was collapsing.
Podhoretz wrote, "Old guys like me have fond memories of the scrambling quarterback Fran Tarkenton, who would get himself in trouble in the backfield, run backward 20 yards, then run forward 25 yards — and score a small gain after a huge self-created melodrama."
Actually a 5-yard gain is pretty darned good. Jim Brown averaged 5.2 yards per carry in his illustrious career. He was the best ever.
Tarkenton averaged 5.4.
Podhoretz then went on to show his ignorance of politics.
He wrote, "At least when Tarkenton scrambled, he often ended up gaining yardage. At best, Trump finds himself back at the line of scrimmage, with an approval rating flat-lined in the low 40s.
"Thus, even if you want to believe Trump's trolling is a strategy rather than a kind of animal cunning — perpetual aggression designed to ward off future challenges to his alpha status — you really ought to question its effectiveness."
OK, I will question the strategy. How effective is it?
In his first run for any public office, he was elected president.
A reader sent me the photo above. He wrote, "After a hard day at the Oval Office, Trump pulls into a middle-America city on Air Force One and uses it as a backdrop for a rousing rally and a long, meandering speech. Throngs of people wait in line for hours in all kinds of weather to see President Trump. Then the local media affiliates give it copious coverage. They have no choice. And this at a time when Biden speaks to near-empty rooms. More Secret Service men than ordinary voters.
"This is a brilliant PR strategy under any circumstances. But in the age of COVID, it is sheer genius.
"And don't think the Mass Media Maggots haven't noticed. Now they are telling us the 'polls are tightening.' Let's give them credit. They don't want to look like complete schmucks a second time. Hillary is in Chappaqua, Trump is in The White House, and Biden is on his way to assisted living."
Welcome to my blog, where the readers are better writers than me!

And everyone is better than Podhoretz, who says the Trump strategy is not a strategy but rather one of two possibilities.
He wrote, "One is that Trump has no idea what he's doing and simply responds without considering the consequences of his actions.

"The other is that he's intending to stage a coup and destroy American democracy so he can stay in the Oval Office, and that he was signaling his intention to do so to activate his forces around the country or terrify people into voting for him so that he's not tested on his intentions."

Stage a coup? He is president. He would have to hold himself hostage like Sheriff Bart did in Blazing Saddles.
Podhoretz ended his column, "Every minute we're talking about whether Trump is or is not abusing his power is a minute Trump has lost. And the minutes are growing short. Trump's best chance now is, quite simply, to stop scrambling — and shut up."
That goes against the maxim "I don't care what the newspapers say about me as long as they spell my name right."
It also goes against what Podhoretz wrote in the previous paragraph, "Trump got his best polling news in a month, with state ­surveys taken by ABC News and the Washington Post that showed him in better shape in must-win Florida and Arizona."
The column included a strange passage: "Time and again, Trump draws shocked and outraged fire from his antagonists for saying outrageous things. When the dust settles, his enemies have been driven bananas — and his support is exactly where it was before.
"This quality, the ability to drive liberals and Trump-hating former conservatives into impotent fits of sputtering rage, both delights many of his supporters and seems to recharge Trump's combative batteries. It's almost as though he lives off drinking liberal tears.
"But is that really living?"
My answer is yes, it is better to live in the White House than to live in the "impotent fits of sputtering rage" that Podhoretz calls home.
But his is a living, too. He makes $400,000 a year publishing impotent fits of sputtering rage in his 11 issues-a-year magazine. He makes something from MSNBC for giving impotent fits of sputtering rage on Morning Joe. Plus he makes a few bucks from the New York Post for his impotent fits of sputtering rage like this column.
By the way, Tarkenton averaged just under 15 yards rushing a game. He averaged 191 yards a game passing. In other words, he did the job as a quarterback for 18 seasons, just as Donald Trump is doing the job as president. Peace in the Middle East, a drop of 6.3 points in unemployment in just 4 months, that sort of thing.