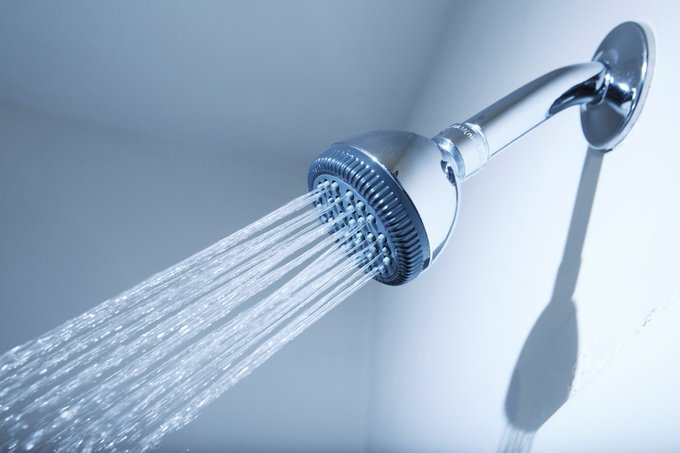 Seth Borenstein, an environmental whack job at the Associated Press, filed a story, "Let it flow: Trump administration eases shower-head rules."
In it, Borenstein took cheap shots at President Donald John Trump for daring to reverse Obama's draconian and arbitrary rules on how much water can come out of a shower head.
According to the story, Congress gave the federal government the power to dictate the water flow. This was done to conserve water, which makes no sense because there is plenty of fresh water in the Great Lakes and most of the rest of the nation.
Of course, millions of people chose to live in the deserts of Arizona and Nevada. They have a problem with water supplies. That gave the government the excuse to regulate showers.
In his story, Borenstein wrote
, "Publicly talking about the need to keep his hair 'perfect,' President Donald Trump has made increasing water flow and dialing back long held appliance conservation standards — from light bulbs to toilets to dishwashers — a personal issue.
"But consumer and conservation groups said the Department of Energy's proposed loosening of a 28-year-old energy law that includes appliance standards is silly, unnecessary and wasteful, especially as the West bakes through a historic two-decade-long mega-drought."
If loosening the standards "is silly, unnecessary and wasteful" then isn't the law itself by definition silly and unnecessary?
If you do not want Donald Trump in your bathroom (and I don't) why in heaven's name would you want Obama there?
And if we still have a problem of water shortages in the West, maybe this law is too ineffective to keep. Here is an idea, raise the water rates in the deserts and watch people conserve, while those of us who are not foolish enough to live in a desert enjoy a nice, long shower?
The fact is consumers do not want low flow shower heads. To get around this silly and unnecessary restriction, manufacturers began adding nozzles. Thus with 4 nozzles you get plenty of water. Many people bought them.
This was way too much independence for the bureaucracy.
Borenstein wrote, "the Obama administration defined the shower-head restrictions to apply to what comes out in total. So if there are four nozzles, no more than 2.5 gallons total should come out between all four."
President Trump -- unlike Obama -- knows of what he speaks. President Trump owns hotels and resorts. Guests want the long, hot showers that Chairman B.O. wants to deny the proletariat.