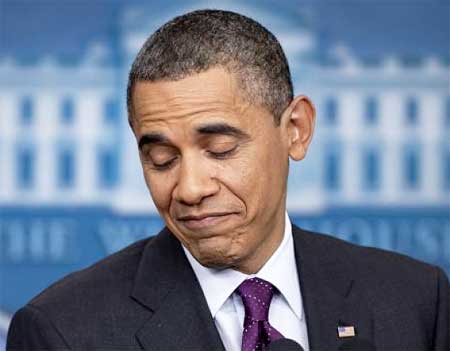 Rush Limbaugh and John Kass each noticed the same thing about this DNC. Democrats are not talking issues.
Limbaugh said
, "They've tried impeachment. They've tried Mueller. Look at what they didn't mention last night. They didn't talk about border walls. They didn't talk about immigration. These are issues people care about! They didn't talk about security. Personal, individual, national, they didn't talk about it.
"They didn't talk about the need to appoint judges, to win so that they get to pick the judges. They didn't talk about Kavanaugh. Wouldn't it have been ideal for Kamala Harris to revive what she did, how she deserved to be on this ticket because she was the ringleader of the get-Kavanaugh movement? And wouldn't it have been a great time to explain to America why again Kavanaugh shouldn't be on the Supreme Court?"
And Kass wrote
, "As I keep telling you, when you hear politicians talking, pay attention to what isn't said. Train your eye to see the negative space between the dancers, because that, too, is often the story."
I agree with both men.
Democrats were big on anger, small on ideas.
Maybe Democrats know that things like Medicaid For All (that's what they really mean by Medicare For All) and gun confiscation are loser issues that they have to hide.
But there are two ways of looking at Nancy's statement that "we have to pass the bill so that you can find out what is in it." The common way is that she was trying to pull a fast one on the American people. Incremental socialism has been the Democrat Way since FDR died.
However, judging by how they act otherwise, what she was really saying is we are so right -- so brilliant -- that you commoners just cannot appreciate how good the works we are doing are for you. We are experts. We know what we are doing. Leave us alone while we solve all your problems at once.
Their ideas are so good, so stupendous, and so right that the deplorable dregs of society cannot fully appreciate their ideas. Their ideas are like the emperor's new clothes which are so fine that ignorant people cannot see them. They say he is naked. Hardy-har-har.
The big kahuna in the Democrat Party is Obama. His argument is always the debate is over. We must act now. If we wait, it will be too late.
He also likes to say history is on his side. Other Democrats who thought history was on their side include Jefferson Davis, James Buchanan, and George Wallace.
Democrats are a godless people who worship themselves. They see themselves as superior because so many of them have college degrees while those who disagree with them often did not attend college. Or they are women. Or they are not white. Or they are
non-binary mermaids
.
Democrats talk about honor and character and dignity, while using the FBI to spy on political opponents, sending street thugs to terrorize people, doxxing critics, and calling the president's daughter the C-word. It is crazy. They justify this because their opponents are beneath them; they must be because Democrats are so, so, so very right about everything.
Every debate is over the instant a Democrat makes a statement. If you dare disagree then you must be racist, sexist, or whatever the applicable pejorative is, because the debate is over because the Democrat has spoken.
Democrats have better things to do than explain their plans to America. Why make an intelligent case to America when you can bash President Donald John Trump.
They are super smart. Rachel Maddow has a doctorate from Oxford.
The pitiable thing is that by not explaining their plans, Democrats harm themselves.
Nobel physicist Richard Feynman said, "If you want to master something, teach it. A great way to learn is to teach."
I can see why. I mean you never know when one of the idiot kids will blurt out the emperor is naked -- and you will turn around and realize, hey, he is naked.
And laugh because that is how the story ends.
The emperor was the punchline.