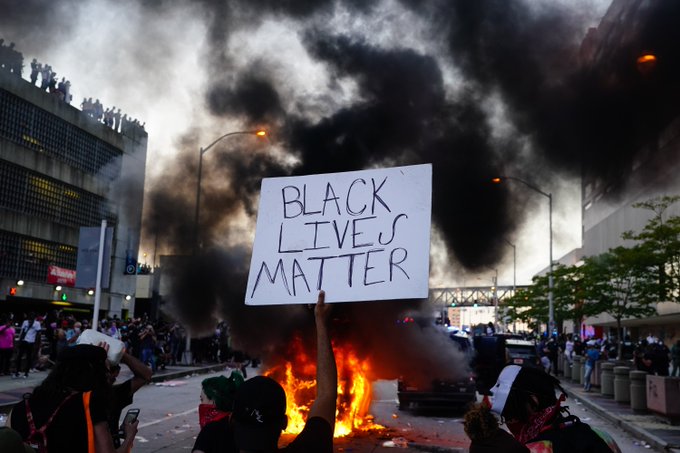 Bill Ayers turned 75 the day after Christmas. This summer, he saw his decades-long dream come true. No, not the election of his protegee Obama (whose memoir Ayers "edited" -- i.e., wrote).
Ayers real dream was a violent race war which would lead to the overthrow of the government in favor of a Soviet-style dictatorship.
Which would be for our own good, naturally.
Bill ain't too bright. His Weather Underground -- a KKK-like terrorist group -- blew itself up more often than its targets. But daddy ran Chicago's electric company (tell me he was not politically connected) and hired the lawyers that sprung the son.
The dream lived on.
Days before 9/11, Ayers told the New York Times he wished he had done more damage.
His exact words were unambiguous, "I don't regret setting bombs. 'I feel we didn't do enough."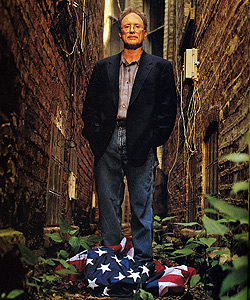 Why not? He shared much in common with Osama bin Laden, another rich boy terrorist who sent others to die for his cause.
This summer, Ayers got his wish for a race war. The death of George Floyd provided the excuse to roll out the nightly riots, which used peaceful protests in the daylight to soften the PR.
But the press in 2020 is not what it was in 1970 when Ayers first began blowing things up. Back then, most journalists were men who served in World War II or later.
Today's press is mixed sexes with mixed up ideas about America. Veterans are newsroom oddities now. Degrees from Marxist universities -- such as the one that employs Ayers -- make journalists easy targets for communist propaganda.
And so for 2 months, rioters had a jolly good time trashing the cities and blinding officers with lasers. Mayors joined in the fun by writing FTP (spelled "Defund The Police") in the streets. The press called this government-approved graffiti "murals."
But the fun is ending as the trees of August catch their first autumn breezes from the north.
Reality is about to sucker-punch these Ayers-heads. Mayors were too woke. The cities are broke.
The Star-Tribune reported
, "Landscape of rubble persists as Minneapolis demands taxes in exchange for permits."
The story said, "In Minneapolis, on a desolate lot where Don Blyly's bookstore stood before being destroyed in the May riots, two men finish their cigarettes and then walk through a dangerous landscape filled with slippery debris and sharp objects. The city won't let Blyly haul away his wreckage without a permit, and he can't get a contractor to tell him how much it will cost to rebuild the store until that happens."
After the story appeared, the city relented. Only a fool would rebuild because city hall let rioters destroy 150 buildings and cause a half-billion-dollars in damage.
In Seattle, the mayor let rioters take over a six-block area, ceding the nation's first gayborhood to anarchists. The city council cut the police budget, which forced the city's only black police chief to resign. There are no black people on city council.
So much for Black Lives Matter.
In Chicago, rioters crossed the line and trashed the stores along the Magnificent Mile. This broke the long-standing Democrat rule of allowing criminals to do what they want in poor black neighborhoods, but leave the elitists alone. New York also broke that covenant.
Turning the cities into urban wastelands forces residents to flee for the suburbs.
Only the most delusional Democrats believe those refugees will vote for Basement Biden and COMMA-la Harris.
Ayers got his wish.
He should have been more careful with what he wished for.