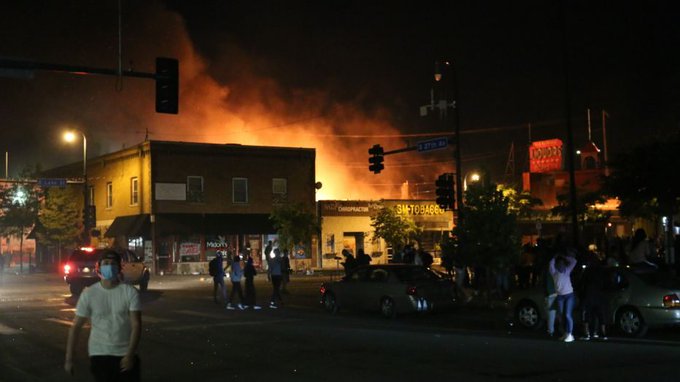 Democrats are shutting down the riots because of the backlash -- another failure in the 4 years of failure provided by the Party Of Obama. The failures include Mueller, impeachment, and the creepy porn lawyer. Life's tough. It's even tougher when you are Wile E. Coyote.
The riots along with the economy-wrecking pandemic panic were supposed to do President Donald John Trump in. But the stock market trampolined off the lows in March to set record highs. Unemployment dropped below double digits.
Trumpkins watched Democrats wreck these trains, and now ask, OK, what do you have next?
Obviously, Democrats will politicize the hurricanes. They scored with Katrina, and now will politicize every hurricane until the end of time.
Whatever they do, Democrats will lose because they are losers on a losing streak who refuse to admit it.
Obama did this. Instead of giving Donald Trump the same peaceful transition Bush 43 gave him, Obama set to entrap The Donald, schooled government workers into slow-walking and ignoring orders, and laughed as his Antifa thugs trashed DC on Inauguration Day.
Instead of hurting Donald Trump, Obama annealed Trump supporters to the new president. It takes a certain tone-deafness to turn a billionaire into an underdog but by golly, Obama was up to the task, wasn't he?
But the riots have really turned things around by expanding President Trump's base. I already had Colorado, Minnesota, and New Mexico flipping but the riots in Denver, Minneapolis, and Albuquerque seal the deal.
"
Jews Drinking Coffee and Watching the Republican Convention
" at Tablet magazine showed the Never Trumper point of view. They are worried.
Noah Pollak wrote
, "Is Biden Blowing It?"
He cited the riots, writing, "There is real danger here for Biden, because as events spiral out of control people will stop believing that giving them what they want will stop the chaos. The more people understand the chaos as a form of political extortion, the more people see that Biden's response is meek and frightened of the mob, the more the idea of a return to normalcy will seem ridiculous. And then the basic justification for his candidacy will disappear."
Liel Leibovitz wrote
, "I watched the second night of the Republican National Convention the same way you fall in love or go bankrupt: gradually, but then suddenly stricken by a strange and somewhat inexplicable premonition. It was this: Donald John Trump is going to win in November, and win big."
President Trump is living in the heads of Democrats.
Leibovitz wrote, "Last week, the Democrats used their convention to deliver three key messages: Joe Biden is a very decent person; Joe Biden is not Donald Trump, who is not a very decent person; and, being both a very decent person and not-Donald-Trump, Joe Biden is passionate about amplifying the voices of women and minorities, which is one important way to prove both your decency and your not-Trumpiness."
McGovern promised not to be Nixon, and carried only Massachusetts and DC.
Mondale promised not to be Reagan, and carried only Minnesota and DC.
Leibovitz ended his piece, "For better or worse, Americans want something — anything — else. Many dislike Donald Trump, and so will not vote for him no matter what. But many more, when in the privacy of the voting booth, will do what voters so often do and vote for the party that looks — and feels—more like them, and that can get them high on believing in an America that looks like the one they know and love — an imperfect but good nation ever slouching toward a brighter tomorrow. These last two nights, the RNC has made a very convincing case why that party may very well be the party of Abraham Lincoln and Donald Trump."
Democrats adopted the motto of never letting a crisis go to waste.
That will ruin them because there are times when you have to just drop all the scheming and get in and help. 9/11. Hurricanes. Forest fires.
Instead of help in the pandemic, we got riots as Democrats outsmarted themselves.
Again.