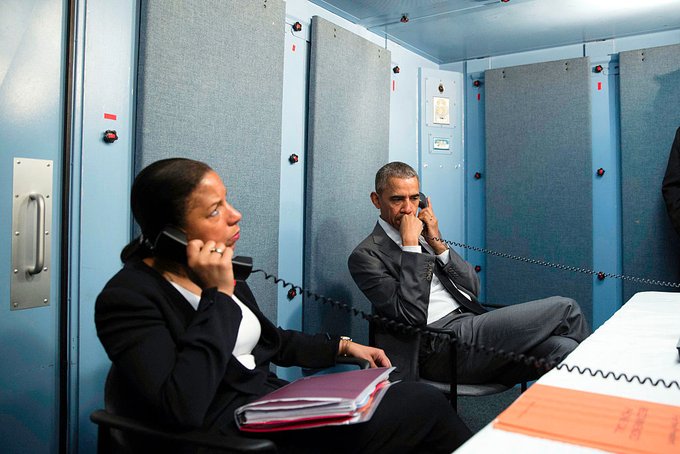 The Democrat Party used a packet of lies they paid Fusion GPS $6 million to rationalize having the FBI spy on Donald John Trump's campaign. Fusion GPS fed the media the Mother of All Conspiracy Theories. The New York Times and Washington Post received Pulitzers for promoting these lies.
Rich Lowry as editor of National Review should be a man and stand up daily and relentlessly against this fascism.
Instead, Lowry attacks Republicans, which is the favorite sport of National Review.
In Politico, he wrote
, "Q Anon is getting its first congresswoman.
"Marjorie Taylor Greene won a runoff in a Republican primary Tuesday, all but assuring her victory in November in a heavily GOP district.
"She is thus set to become the highest officeholder in the land who explicitly believes in the lunatic theories of QAnon, the anonymous internet poster who says, among other ludicrous and poisonous things, that there's a global network of pedophiles about to be exposed and undone by President Donald Trump.
"Greene's ascension is the latest indication of the creeping influence of Q, who has fashioned a kind of free-floating John Birch Society for the digital age. The author's adherents or fellow travelers are adept at spreading memes on social media, hold signs or wear paraphernalia touting Q at Trump rallies, and now are notching some victories in GOP primaries."
***
Look at all the virtue he signals because he has absolutely none.
Q Anon is nothing.
Far more dangerous is Louis Farrakhan of Nation of Islam who promotes anti-white racism and antisemitism. He has enforcers. Rashida Tlaib, Danny Davis, and Karen Bass are among the seated Democrat members of Congress who support him and his conspiracy theories. Bill Ayers is an admirer of Farrakhan as well.
But his following pales compared to the power of the FBI, which Obama abused.
Lowry should focus on that.
Instead, Lowry is laying the groundwork to get Republicans to abandon Greene and give Nancy Pelosi a congressional seat?
He wrote this in Politico for crying out loud.
He's a political Steppin Fetchit in conservative face.
When Lowry and others speak out against conspiracy theories without mentioning Obama and Fusion GPS, you know they are not serious. Lowry provides cover for that pack of lies with his silence.