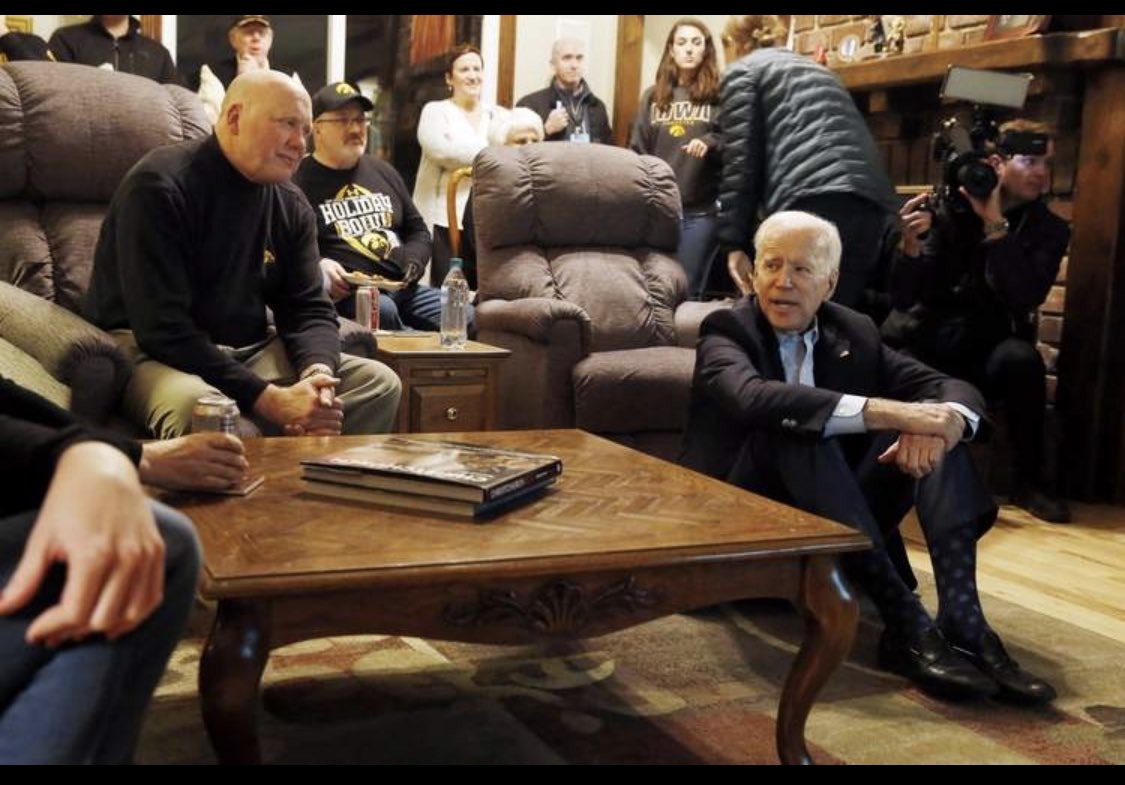 Biden today said he won't take the cognitive test that screens people for dementia and Alzheimer's.
A month ago he said he was tested constantly. Maybe he forgot.
CBS News correspondent Errol Barnett interviewed Hidin' Biden (he won't travel to Milwaukee to accept the nomination in person).
BARNETT: Please clarify specifically, have you taken a cognitive test?
BIDEN: No, I haven't taken a test! Why the hell would I take a test? Come on, man! That's like saying you . . . before you got in this program, you're taking a test whether you're taking cocaine or not. What do you think? Huh? Are you a junkie?
BARNETT: What do you say to President Trump who brags about his test and makes your mental state an issue for voters?
BIDEN: Well, if he can't figure out the difference between an elephant and a lion, I don't know what the hell he's talking about. Did you watch that — look, come on, man. I know you're trying to goad me, but I mean . . . I'm so forward-looking to have an opportunity to sit with the president or stand with the president and the debates.
***
National Review tried to spin this as Biden stereotyping black people as coke addicts
.
That smacks of clickbait.
The Hill story was dead on
, reminding readers that a month ago, Biden told a Fox reporter who asked about the test, "I've been tested and I'm constantly tested. Look, all you gotta do is watch me, and I can hardly wait to compare my cognitive capability to the cognitive capability of the man I'm running against."
Now it may be that Basement Biden is being kept under wraps to gin up covid 19 fears to prevent President Trump from holding mass rallies.
Or it may be that Biden cannot tell the difference the silhouettes of an elephant and a lion.
The test is easy-peasy for those who are not suffering dementia. We do know that Biden has taken the test because of what he said one month ago. We do not know the results. The Democrat Party's dragged out debate deciding who runs with Biden is telling. The assumption is the veep will be president by the end of the term if Americans are dumb enough to elect Biden.
The question raised by Scott Adams
is whether Biden makes it through the election. In that case, Democrats will need someone who can lead the ticket, which was why they went with Biden in the first place because outside of the governors on California and New York, they have no one who looks presidential.
You cannot pass over the person you picked for veep if your presidential nominee withdraws.
I believe they need a white man (ah irony) to lead their ticket.
But they have until the convention to convince Newsom or Cuomo to run. In 1980, President Reagan was negotiating with Jerry Ford at the convention to be his veep. Finally, Ford just said no and Reagan went with George H.W. Bush.
Biden's mental health is the key. Americans need to see him under pressure. Can Biden tell the difference between the elephant in the room and a lion? By floating trial balloons to back out of the debates, Democrats show they do not want Americans to see him under pressure.