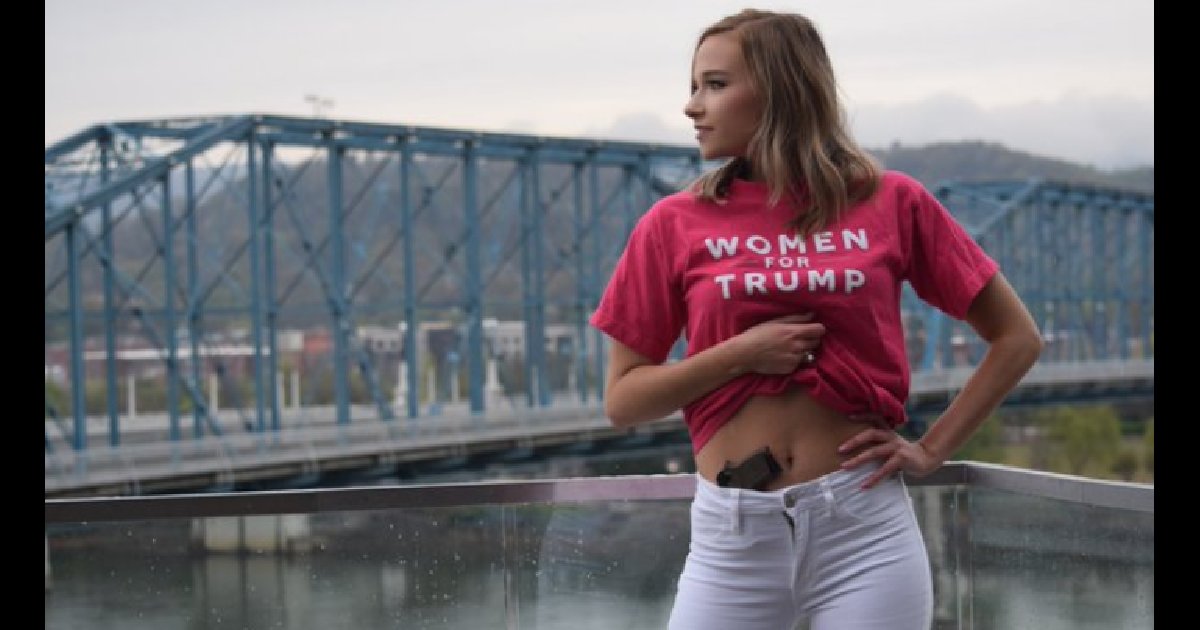 Actions speak louder than polls, and actions are shouting "4 more years!"
July was a great month for President Donald John Trump's re-election efforts because gun sales reached for the sky.
They doubled last year's sales in July.
In the first seven months of this year, Americans bought 12 million guns.
They bought 13 million in all of last year.
In an editorial this week,
the Wall Street Journal reported
, "These record sales are best understood as a referendum on the riots, and the growing lack of confidence many Americans have that police will protect them. This is more than National Rifle Association spin."
40% of the purchases last month were by first time purchasers.
And 40% of the first-time gun buyers were women.
And gun sales among black people are up 58% this year.
The editorial noted, "A year ago gun controllers were on the march, as Democrats used the issue to gain control of the Virginia Legislature, which proceeded to limit handgun purchases. Michael Bloomberg's Everytown for Gun Safety, which helped those Virginia Democrats, is trying to pull off similar victories this year with a $60 million campaign."
The gun grab in Virginia is the reason I included Virginia in
my 37 states forecast a month ago
.
The shift in attitudes is sudden. The cause for this effect is pretty simple. The Journal said, "The larger lesson is that if liberals won't control crime, expect more Americans to buy guns in self-defense."
Oddly enough, polls bear this out.
The Lid reported
, "More than one-fourth of American voters who say there is a gun in the home told a national survey that a firearm was purchased within the past six months. Which makes total sense when considering the covid crisis and the Antifa violence.
"That's the revelation of a new Rasmussen survey, which also said 47% of voters say they or someone in their household now owns a gun. The number of people who said there was a gun in the home purchased within the past six months was 27%, the survey said.
"The same survey revealed a drop in the percentage of people who think the country needs stricter gun control laws. Today, only 52% of likely voters believe the U.S. needs stricter gun laws, which is down 12 percentage points from the record 64% who thought more gun control was needed. But that was in the wake of mass shootings in Ohio and Texas."
The decision to buy a gun for the first time is made after considerable deliberation. Guns don't come cheap. And background checks ensure that these are not impulse purchases.
And if you buy a gun, you do not want the government confiscating it. And if you don't want the government confiscating your weapon, you vote for President Trump.
79,000 adults bought guns in Minnesota last month
. That's nearly double the 42,000 purchases there last July.
If 40% were first-time buyers, that means 30,000 new gun owners in Minnesota.
In one month.
President Trump lost Minnesota by 45,000 votes.
Riots have consequences
that go beyond the destruction of 150 buildings in Minneapolis
.