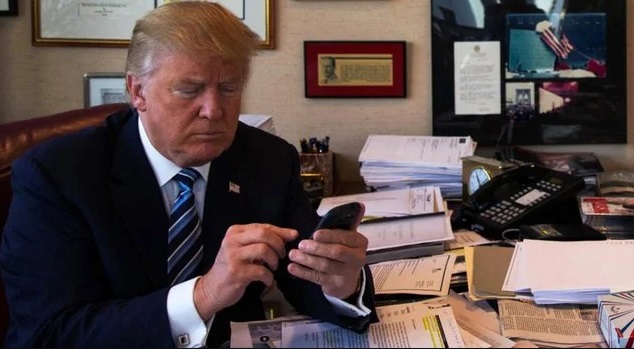 Some things are so obvious to me that I assume everyone knows, but then I discover lots of people don't know. I thought everyone knew of Juneteenth.
And I thought everyone knew why President Donald John Trump tweets.
Apparently, many people don't.
Allow me to explain. His tweets are successful. They work. They help him and therefore this great nation. We know this because liberals and other loonies work overtime trying to get him kicked off Twitter.
The media wants to use his tweets to divide him from the Republicans. On June 9, four news organizations just happened to run similar stories.
New York Times: "That Trump Tweet? Republicans Prefer Not to See It."
CNN: "Why Republican senators can't run from Trump's tweets."
The Hill: "Trump tweets spark fresh headache for Republicans."
Washington Post: "What's keeping Senate Republicans from ditching Trump."
President Trump's tweets have three purposes.
1. To inform the public.
2. To entertain.
3. To distract.
The public first learned for sure that Obama had used the national security apparatus to spy on President Trump via a March 4, 2017, tweet. The media scoffed and said the tweet came"without evidence." When the evidence arrived, the media ignored it. But Trump supporters noticed.
The tweets often are amusing, as is the over-the-top reaction from the press. Twitter management has positioned itself as a target for Trump supporters by being so blatantly unfair to him.
But the tweets provide a great distraction as the press just cannot resist attacking them. The media falls for the tweetstorms every stupid time because the media hovers over his tweets like vultures. They keep repeating his tweeting which widens his audience and allows him to change the subject.
His tweets take a few minutes to do, which frees him to do hours of work. While everyone in Washington was parsing his tweets in April and May, President Trump was working to pull the economy out of an abyss.
On May 22,
New York magazine reported
, "Why Our Economy May Be Headed for a Decade of Depression," in which it interviewed economist Nouriel Roubini, who as the cliche holds predicted 50 of the last 3 recessions because if you keep predicting recessions, eventually one comes along to prove you right. No one remembers the 20 times you were wrong.
This is one of those 20 times.
To those who say President Trump would be better off not tweeting, I say Piffle.
Let us get real. No one was ever elected president despite being illegally spied upon by the opposition president. No one.
President Trump has endured a special counsel from nearly the get-go as well as the first impeachment that carried no criminal allegation.
While all this was going on, the president nevertheless avoided war, made trade deals, cut taxes, and delivered the best economy in 50 years. He is even getting his wall up despite a lack of congressional funding.
Despite covid-19 and Democrats rioting, looting, and destroying cities, President Trump is on his way to raising a billion dollars, likely by the end of next month.
He needs my advice about as much as a goldfish needs a bicycle.
The president's tweets are the laser pointer. Reporters are the cats.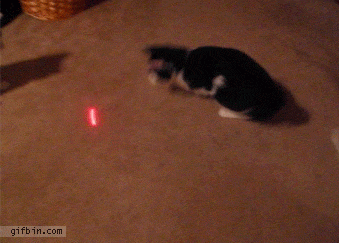 Tweet on, Mister President.