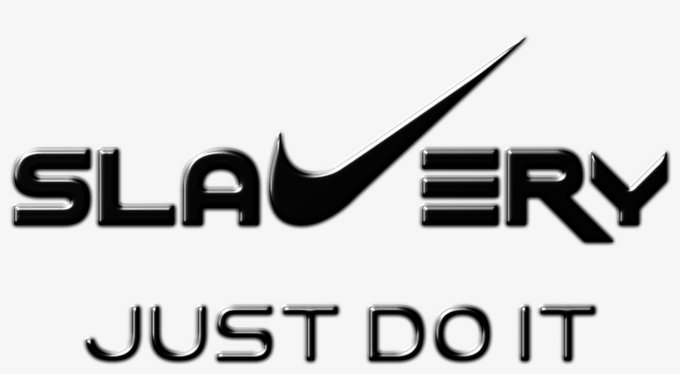 President Donald John Trump stood up to slavery today. His administration cracked down on Red China's use of Uyghur Muslims as slave labor to make Nikes and such.
The Trump administration announced
, "Today, the U.S. Department of the Treasury's Office of Foreign Assets Control (OFAC) sanctioned one Chinese government entity and four current or former government officials in connection with serious rights abuses against ethnic minorities in the Xinjiang Uyghur Autonomous Region (XUAR).
"These designations include Chen Quanguo, the Communist Party Secretary of XUAR, and Zhu Hailun, a former Deputy Party Secretary of the XUAR. Also designated today is the Xinjiang Public Security Bureau (XPSB), as well as the current Director and Communist Party Secretary of the XPSB, Wang Mingshan, and the former Party Secretary of the XPSB, Huo Liujun.
"The entity and officials are being designated for their connection to serious human rights abuse against ethnic minorities in Xinjiang, which reportedly include mass arbitrary detention and severe physical abuse, among other serious abuses targeting Uyghurs, a Turkic Muslim population indigenous to Xinjiang, and other ethnic minorities in the region."
CBC reported last month
, "The Muslim minority is routinely subjected to intrusive government surveillance, intimidating phone calls and even death threats, according to Amnesty International.
"A recent report by the Australian Strategic Policy Institute found that thousands of Muslims have been used as forced labor in factories that supply companies like BMW, Nike and Huawei, among others.
"China's ambassador to Canada has called these camps — where as many as one million ethnic Muslims are subjected to compulsory ideological lessons under the watchful eye of party officials — 'vocational training centers.'"
Vocational training centers?
Um, don't buy any lamp shades from Nike.
The Associated Press reported
, "The state regularly subjects [Uyghur] women to pregnancy checks, and forces intrauterine devices, sterilization and even abortion on hundreds of thousands, the interviews and data show. Even while the use of IUDs and sterilization has fallen nationwide, it is rising sharply in Xinjiang."
President Trump is using the Global Magnitsky Act, named for Russian tax accountant Sergei Magnitsky, who died in a Moscow prison after blowing the whistle on a $230 million fraud involving Russian tax officials. Officials refused him medical treatment.
Senators John McCain and Benjamin Cardin championed the law, which originally allowed the USA to retaliate against Russia. Putin hated it. Instead of ending the law, President Trump had it expanded to cover the world.
Canada has a Magnitsky law but Justin Trudeau has been reluctant to use it in this case. Maybe he will follow President Trump's lead.
Australia is still debating such a law
.
There is an irony in all this.
Attacking slavery in America which ended seven generations ago made Colin Kaepernick such a big celebrity that he got a huge contract to serve as a front man for Nike and its shoes made by slave labor in Red China.
Well, Stepin Fetchit died a millionaire, didn't he?
They call President Trump Islamophobic, and yet here he is leading the opposition to the enslavement of a million Muslims. But they are always wrong about him.