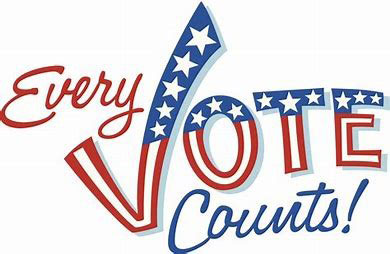 Every election we hear bromides about every vote counts. But my vote and the votes of 62 million Americans who elected Donald John Trump president do not count because the media, the federal bureaucracy, the courts, and most definitely the Democrat Party refuse to accept his presidency nearly 4 years later.
Just as the British government refused to accept the results of the Brexit, so the American government has refused to accept President Trump.
The only way to right this wrong is to re-elect him.
Barack Hussein Obama spied on President Donald John Trump before the election because The Donald dared to raise the question of what happened to Obama's birth certificate. Thou shalt not embarrass the emperor.
The media approves of the spying. Heck, the day before the inauguration, Obama let the New York Times see the transcripts of his wiretapping. And yes, that was what the Times called it. Wiretap.
The spying likely continues. We know there are moles. Lieutenant Colonel Vindman tipped Democrats off to the Ukrainian phone call, and they freaked because they knew an investigation into Hunter Biden was problematic.
Somehow Joe Biden extorting Ukraine to fire a prosecutor by withholding a billion dollars in aid became articles for the impeachment of President Trump.
Obama also held classes on how civil servants and holdover appointees could resist President Trump from within by slow-walking orders, leaking to the press, and otherwise failing to do one's job.
The press held these seditious employees as heroes, particularly Sally Q. Yates and Preet Bharara. Both are partisan hacks looking for cabinet posts in the next Democrat administration.
Obama judges exceeded their authority by vetoing executive orders. The Supreme Court eventually overruled but without making it clear that a district judge in Hawaii has no power to block an executive order nationally.
The riots in the street and the draconian restrictions on movement from, as one reader called it, covid-1984 are disheartening.
But they are a warning of how worse things will be if we fail to re-elect President Trump. We have gone too far to withdraw from the battle. If they can do all this to a sitting president, think what they will do to us if they regain the White House.