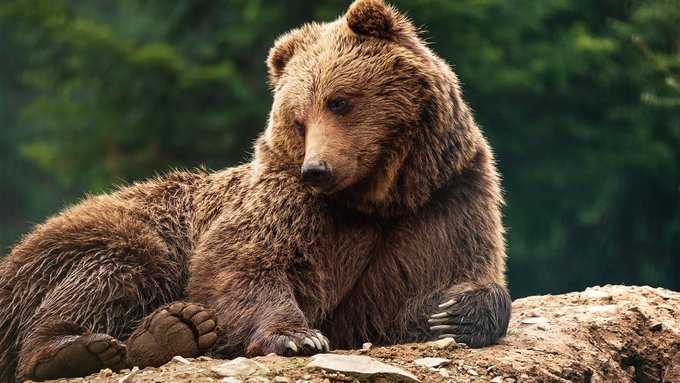 All I know about bears is you don't poke them.
That puts me ahead of Jack Dorsey and Zuckerberg. They run Twitter and Facebook, respectively, and they have been poking at Donald John Trump throughout his presidency.
Monday, he didn't poke them back. He sucker punched them in the gut.
The New York Times reported, "President Trump on Monday temporarily suspended new work visas and barred hundreds of thousands of foreigners from seeking employment in the United States, part of a broad effort to limit the entry of immigrants into the country.
"In a sweeping order, which will be in place at least until the end of the year, Mr. Trump blocked visas for a wide variety of jobs, including those for computer programmers and other skilled workers who enter the country under the H-1B visa, as well as those for seasonal workers in the hospitality industry, students on work-study summer programs and au pairs who arrive under other auspices."
Au pairs?
He is not concerned about au pairs, in fact, his mother came here from Scotland as a maid.
Nope, it is those computer geeks that President Trump has targeted. 15% of Facebook's staff is here on a work visa. The cost of labor just rose for Facebook.
The U.S. In Name Only Chamber of Commerce is outraged.
Its CEO, Thomas J. Donohue, whined, "Putting up a 'not welcome' sign for engineers, executives, IT experts, doctors, nurses and other workers won't help our country, it will hold us back. Restrictive changes to our nation's immigration system will push investment and economic activity abroad, slow growth and reduce job creation."
As the chamber told workers when Commerce companies moved their factories to Red China: Free Market.
Newsweek reported
, "Google, Apple, Microsoft Leaders Condemn Trump Admin's H1-B Visa Ban."
Apple CEO Tim Cook said, "Like Apple, this nation of immigrants has always found strength in our diversity, and hope in the enduring promise of the American Dream. There is no new prosperity without both. Deeply disappointed by this proclamation."
Considering how much of his product is made by slaves in Red China, Cook has a lot of nerve mentioning the American Dream.
Brad Smith, president of Microsoft, said, "Now is not the time to cut our nation off from the world's talent or create uncertainty and anxiety. Immigrants play a vital role at our company and support our country's critical infrastructure. They are contributing to this country at a time when we need them most."
By vital role, he means cheap labor.
President Trump was brilliant in his order, writing, "Under the extraordinary circumstances of the economic contraction resulting from the covid-19 outbreak, certain non-immigrant visa programs authorizing such employment pose an unusual threat to the employment of American workers."
I want the president to do student visas next, especially the ones from Red China. This would cut a major revenue stream for our Ivy League indoctrination camps. Why Harvard might have to tap into its endowment fund, which has more money than Scrooge McDuck's swimming pool.
Big tech poked the bear, and has now learned just how big his claw is.