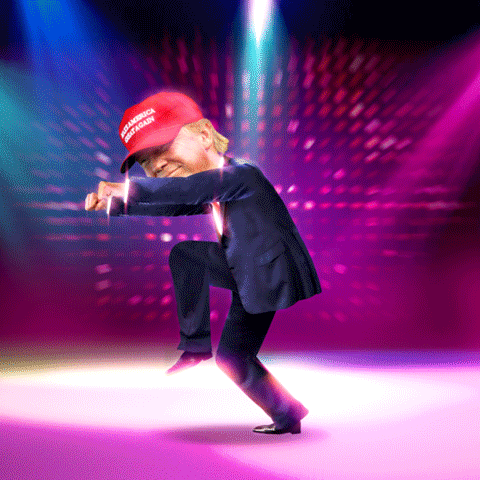 The National Bureau of Economic Research sure was quick to declare a covid-19 recession on June 8. It cited an increase in unemployment, a decrease in retail sales, and a drop in economic activities -- lasting more than a few months.
While it all seems scientific -- arithmetic and numbers are involved -- those last six words show it is a judgment call.
A sudden and sharp rise in unemployment, a sudden and sharp drop in sales, and a corresponding sudden and sharp drop in stock prices are alarming, but if they are not lasting more than a few months, you do not have a recession.
Because of that, I dismissed calling this a recession. It looks like I was correct in that April's 14.7% drop in retail sales was followed by a 17.7% rise in May, which if my math is correct means sales rose by 0.4% over those two months. (It is not a matter of simply deducting 14.7 from 17.7.)
In a January 13, 2003, letter, the NBER noted
, "A recession is a significant decline in activity spread across the economy, lasting more than a few months, visible in industrial production, employment, real income, and wholesale-retail sales. A recession begins just after the economy reaches a peak of activity and ends as the economy reaches its trough. Between trough and peak, the economy is in an expansion. Expansion is the normal state of the economy; most recessions are brief and they have been rare in recent decades."
Generally, recessions have been defined as two consecutive quarters of contractions in the GDP.
The GDP contracted at an annual rate of 4.8% in the first quarter. I would have waited to see what the second quarter GDP numbers are (the quarter ends June 30) before calling this a full-blown, oh-my-golly recession especially in an election year. After all, what's the hurry?
Nevertheless, the NBER charged ahead and called it a recession based on three months of data (just two months of GDP data).
Stocks have recovered. Retail sales have stabilized. Unemployment likely won't reach January's 3.6% any time soon, especially as it was a 50-year low. Industrial production also is down.
Three months is a few months, but it is not more than a few months. Nor are four. I really wish the NBER had waited.
But it has a political agenda.
In reporting the premature announcement of June 8,
NPR noted
, "The standard definition of a recession is 'a decline in economic activity that lasts more than a few months.' The committee decided this downturn is so severe it earns the recessionary title, even if the recovery begins quickly."
So just like journalism, the FBI, and the FISA courts, NBER threw its standards out the wind because Orange Man Bad.
Of course, this means they never had standards. If they did, they would have stuck to those standards no matter what.
CNBC reported this morning
, "Stocks surged on Tuesday as a record jump in retail sales — coupled with positive trial results from a potential corona virus treatment and hopes of more stimulus — sent market sentiment soaring.
"The Dow Jones Industrial Average traded 679 points higher, or 2.6%. The S&P 500 gained 2.5% while the Nasdaq Composite climbed 2.3%.
"The U.S. government reported a record 17.7% increase in retail sales for May. Economists polled by Dow Jones expected a gain of 7.7%."
The
17.7% gain in retail sales was more than double the expected 8.4% rise
.
Wow! May retail sales show biggest one-month increase of ALL TIME, up 17.7%. Far bigger than projected. Looks like a BIG DAY FOR THE STOCK MARKET, AND JOBS!

— Donald J. Trump (@realDonaldTrump) June 16, 2020
Stocks may end the day lower. Who knows? The day-to-day numbers in the stock indices are feathers in the wind, as Robert Plant might put it.
But stocks recovered from the bear market in record time.
The surest sign that the economy has recovered is Barack Hussein Obama is taking credit for it.
His minder, Valerie Jarrett, said
, "The unemployment rate for the African-American community started coming down as a result of the steps that President Obama did to right our economy back in 2009. President Trump has benefited from those steps and created the spur that got our economy going in the right direction."
Sure, sweetie, sure.
Obama left President Donald John Trump 4.9% unemployment, which had fallen after Republicans took over the House and stopped the slide into socialism.
President Trump dropped the unemployment rate like the jaws of the anchormen on election night.
Meanwhile, the Congressional Budget Office
praised President Trump's quickness in stopping covid-19 from collapsing the economy
.
Odd that we can trust Congress not to be partisan, but not the NBER.
But there is no deep state. There is no deep state. There is no deep state.