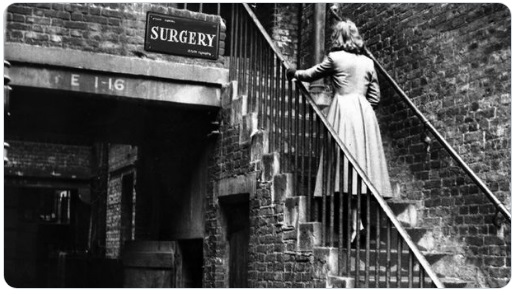 In 1972, Nixon said Democrats were the party of Acid, Amnesty, and Abortion. Americans overwhelmingly voted for him. He won the popular vote by 22 points and became the first to carry 49 of the 50 states.
Less than 3 months later, the Supreme Court flipped the nation the bird and declared abortion a right.
The argument was legislative, not judicial.
7 justices -- all men --said they were allowing this to stop back-alley abortions.
That was a lie. There were not a million back-alley abortions each year in America.
And today, John Roberts and 4 other justices legalized back-alley abortions saying states cannot require abortionists to be doctors with hospital privileges.
CNN reported
, "Chief Justice John Roberts sided with the liberal justices on the Supreme Court on Monday to block a controversial Louisiana abortion law that critics said would have closed nearly every clinic in the state.
"The 5-4 ruling is a win for supporters of abortion rights who argued that the law was not medically necessary and amounted to a veiled attempt to restrict abortion. The law barred doctors from performing the procedure unless they had admitting privileges at a nearby hospital.
"The majority opinion was penned by Justice Stephen Breyer, who wrote that the majority 'consequently hold that the Louisiana statute is unconstitutional.'
"Breyer added later: 'The evidence also shows that opposition to abortion played a significant role in some hospitals' decisions to deny admitting privileges.'
"The ruling continues a trend of Roberts siding with liberals in major cases. He previously has upheld the program allowing undocumented immigrants who came into the US as children to remain and sided with opinion that extended anti-discrimination protections to LGBTQ workers."
Roberts has gone over to the communist side where the Constitution means whatever strikes their fancy on any particular day.
He is the turd in the conservative punch bowl -- Bush 43's gift to his liberal masters.
The editor of the op-ed page in the New York Post was not amused.
Roberts' citing of Burke reveals the limits of Burkean thought. If the accumulated "wisdom" of generations leads a society to endorse baby-killing, to hell with that wisdom.

"You know that you were ransomed from the futile ways inherited from your fathers" (1 Pet. 1:18).

— Sohrab Ahmari (@SohrabAhmari) June 29, 2020
I dismiss the argument that Obama and the other forces of evil are blackmailing Roberts.
Nope.
Roberts was disingenuous all along. He is why you should never trust a justice confirmed by half or more of the Democrats.
Roe v. Wade was a sham. As is Roberts.