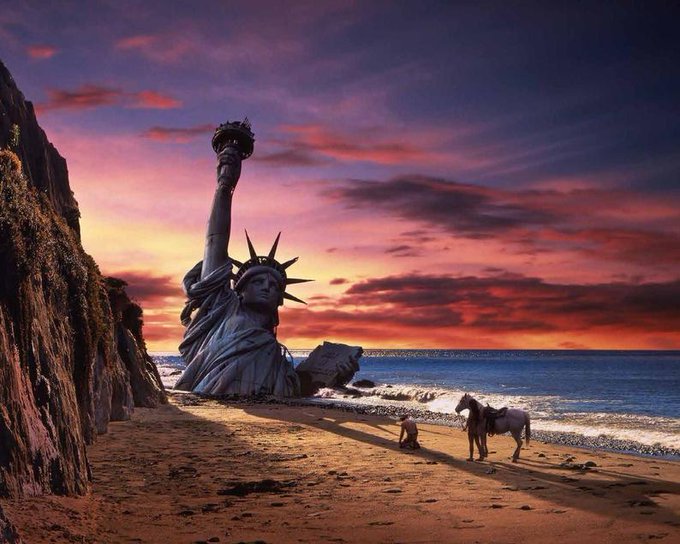 Max Boot, the John Bolton of the Washington Post, filed another President Donald John Trump-is-killing-the-rule-of-law piece on Monday.
Boot is a frothing-mouth idiot as opposed to Jennifer Rubin's mealy-mouthed idiocy. Both are minstrels in conservative face putting on a show for liberal elitists.
The rule of law maintains that the same laws apply to everyone equally, but as dear Peggy Noonan (much maligned by conservatives, and for cause) put it in 2016, there is the protected class and the unprotected class.
I added a third class of protected people who stand up for the unprotected; they are the targeted class because they are viewed as class traitors. Witness the nonstop witch hunts and lawsuits against President Trump.
Which is why Boot's multiple complaints about President Trump and the rule of law ring false. Washington insiders meticulously apply the law against the president -- even making up laws such as obstruction of Congress.
But the law is not applied to Washington insiders.
Consider the 33,000 emails Hillary sent from her private server while secretary of state. The emails included classified material.
Copies of all the emails were sent to a company in Red China
.
Even if they weren't sent to Red China, she violated national security laws. James Comey said so himself at a press conference in July 2016. But she was not indicted (indeed, the FBI helped her destroy the evidence) because Comey said gee, she did not intend to break the law.
That was just days after his direct supervisor, Attorney General Loretta Lynch, met with Bill Clinton very openly for 45 minutes privately. There was an opening on the Supreme Court at the time. Who knows what they discussed.
But the word was out. Hillary was protected.
While Comey was protecting Hillary from 10 years or more in prison, he had his FBI lie to federal judges to get permission to lie to spy on Donald Trump. An inspector general's report specified 17 instances of lying.
No one faces any prosecution.
None of this is secret. It is not as if I am sitting in my conservatory in Poca, West Virginia, discovering things no one else knows. Right now, I am in my living room with a rerun of Ghost Whisperers on my TV while I ruminate on facts in the public domain.
Everyone in Washington knows that Barack Hussein Obama got away with spying and lying, while Hillary may have gotten away with murder.
The rule of law is dead in America. Bill Barr and his henchman Chief Sitting Bull Durham are not going to revive it. Even if they wanted to, I doubt a grand jury in would indict those who broke the law in an effort to bring down President Trump.
Max Boot blames the victim.
I hope Jeff Bezos pays him well because I would hate to think that even a frothing-mouth idiot like Boot sold out cheap.
Meanwhile, mobs roam the streets of major cities, vandalizing and looting with impunity. Mayors tell police to instead enforce the lockdown on the middle class. The rule of law is dead because it gets in the way of Democrat power.