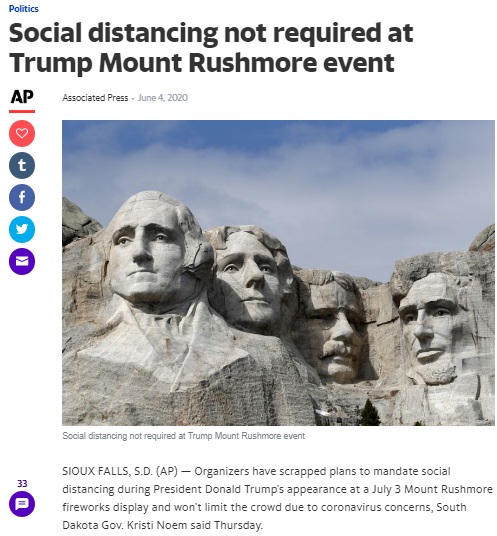 Donald John Trump is still our president.
ITEM 1
:
The New York Post reported
, "Business mogul John Catsimatidis is laying the groundwork to run for mayor again next year.
"Catsimatidis, 71, a Republican whose Red Apple Group owns the Gristedes supermarket chain, a slew of energy companies and 77 WABC radio, said he's forming an exploratory committee for a 2021 mayoral bid.
"He ran for mayor in 2013, narrowly losing in the 2013 Republican primary to former MTA boss and deputy mayor Joe Lhota. Mayor Bill de Blasio, a Democrat, won the general election and was reelected in 2017."
Remember the song To Know Him Is To Love Him?
A reader said, "I've known Bill de Blasio since the '90s and would never vote for him for anything."
De Blasio was an aide to Mayor Dinkins. He learned from the worst.
ITEM 2
:
United Press International reported
, "A new law allowing public school districts to offer elective social studies classes on the Bible to students in ninth grade or above took effect this week in West Virginia.
"The law — as well as similar statutes introduced at state legislatures around the nation in recent years — sparked a debate over whether the classes will be an objective study of the Bible's impact on American history or unconstitutional religious instruction, typically about Christianity.
"Under the West Virginia law, county boards of education may offer courses that familiarize students with the Bible. The purpose is 'to teach students knowledge of biblical content, characters, poetry and narratives that are prerequisites to understanding the development of American society and culture, including literature, art, music, mores, oratory and public policy.'"
Liberals have told us the Bible is just a book. Why not study it as literature then?
I would prefer tougher requirements on actual science and actual American history in the classrooms.
IT
EM 3
:
Post Millennial reported
, "While protesting the unlawful death of George Floyd at the hands of police officers, vandals unwittingly desecrated a statue that honours brave African-American soldiers who fought and died in service to their nation.
"There were 16 monuments that were defaced in and around the Boston Common, Public Garden, and Commonwealth Avenue Mall on Sunday night. This destruction of public property was in protest of racial discrimination, but in so doing, they vandalized a monument dedicated to the memory of those African-American soldiers who fought to end slavery during the Civil War."
Unwittingly? They think this was done unwittingly?
Well, post-millennials are young.
They will learn.
ITEM 4
: Maggie Haberman retweeted this.
It's 90 degrees here in the District. A crowd gathered in front of the White House. Robin Massie, 39, and her daughter Samara, 13, are out for the first time this week. "She wanted to come of her own volition," Ms. Massie said of Samara. "At 13, I think that's awesome."

pic.twitter.com/VpLl2GNr3A

— Lola Fadulu (@lfadulu) June 4, 2020
After she retweeted this.
SIOUX FALLS, S.D. (AP) — Organizers have scrapped plans to mandate social distancing during President Donald Trump's appearance at a July 3 Mount Rushmore fireworks display and won't limit the crowd due to coronavirus concerns, South Dakota Gov. Kristi Noem said Thursday.

— Ben Siegel (@benyc) June 4, 2020
What is Old Mags saying?
DC is 6th in covid-19 death rates. South Dakota is 39th.
ITEM 5
: Brian Fallon spokesmanned for Hillary's campaign, which was the biggest failure in American political history.
— Kayleigh McEnany (@PressSec) June 4, 2020
Let's start by defunding Secret Service protection for ex-presidents.
ITEM 6
:
Just the News reported
, "Most Americans support a proposal from the Trump administration to pay U.S. companies to remove operations from China and Hong Kong, according to a new Just the News Daily Poll with Scott Rasmussen.
"The poll found that 52% of respondents support the idea of helping cover the cost of moving American companies home. 30% are opposed."
Why stop at those factories leaving Red China?
ITEM 7
: Could this be your tax dollars at work?
Airbnb donated $500k to

#blacklives

matter after pretending to be broke from covid and firing 2k employees. Several other companies are magically finding money to donate to BLM approved places.

— Jon Miller (@MillerStream) June 3, 2020
Soooooo, some of the stimulus may have gone to BLM indirectly. Nice to know.
ITEM 8
:
Fox reported
, "New York City Mayor Bill de Blasio was drowned out by booing at a memorial for George Floyd in Brooklyn on Thursday, as the preacher who introduced him pleaded with attendees to show respect.
"'Let us welcome with respect the mayor of New York City, Mayor Bill de Blasio and first lady Chirlane McCray,' Rev. Kevin McCall said.
"Loud booing then broke out as the mayor took the stage, forcing McCall to add: 'Again, again, again, we said respect! We said respect! Say it with me, respect!'
"When McCray took the microphone first, the booing subsided."
Respect?
Even Aretha Franklin wouldn't give him any.
ITEM 9
:
Breitbart News reported
, "NBA star LeBron James piled on Drew Brees for his comments against disrespecting the national anthem. Yet James has remained silent as Hong Kong criminalized disrespect for the Chinese national anthem, to the benefit of his benefactors in Beijing."
One of my fondest memories with my late son was being there when Mister James sank a trey at the buzzer to win a playoff game, but really, LeBron should go play for the Hong Kong Lakers.
ITEM 10
:
CNBC reported
, "The Lancet, one of the world's top medical journals, on Thursday retracted an influential study that raised alarms about the safety of the experimental Covid-19 treatments chloroquine and hydroxychloroquine amid scrutiny of the data underlying the paper.
"The retraction came at the request of the authors of the study, published last month, who were not directly involved with the data collection and sources, the journal said."
The damage is done.
As with its anti-vaccine propaganda, Lancet's mission was to undermine public confidence in a medication for financial or political purpose.
Mission accomplished because casual followers of the news will remember the lie, not the retraction.
That is how media lies work.
ITEM 11
:
The New York Post reported
, "Journalists at the Philadelphia Inquirer staged a partial walkout Thursday in outrage at a headline over the George Floyd protests that twisted the name of the group Black Lives Matter to read, 'Buildings Matter, Too.'
"'On June 4, we're calling in sick and tired,' stated a letter signed by at least 44 'Journalists of Color of The Philadelphia Inquirer.'
"'Sick and tired of pretending things are OK,' added the letter, tweeted by many of those stating they were staying home in protest. 'The carelessness of our leadership makes it harder to do our jobs, and at worst puts our lives at risk.'
"The headline — comparing the vandalism to buildings to the international outrage sparked by deaths in police custody — appeared on Page 12 of Wednesday's print edition."
In all sincerity, if they are this unhappy, they should find another job.
Newspapering is not worth it.
ITEM 12
:
Zero Hedge reported
, "As the ninth night of demonstrations began, Americans gathered in Minneapolis, New York and elsewhere for what were mostly peaceful protests, as the decision to charge all the officers involved in restraining Floyd has assuaged public anger somewhat.
"Bloomberg reports that it has been largely peaceful in most cities so far. Gov Cuomo urged protesters in NYC to get tested for covid-19, while the mayor urged them to protest during the day.
"Washington and Los Angeles lifted their curfews, while a bipartisan pair of lawmakers asked for a briefing on violence at the protests.
"NYC's Police Commissioner Dermot Shea replied that the city absolutely doesn't need the military to come help suppress the violence.
"Asked by CNN if he thought statements by the president criticized as divisive – that the authorities needed to "dominate" protesters-- were helpful, Shea said, 'No, I don't.'
"Meanwhile, the push to cut police department budgets is beginning with NYC Comptroller calling for a $1.1 billion reduction in spending on the NYPD over the next four years. Given the drop in local tax revenue, we imagine that many departments -- though mostly urban departments that probably could use the manpower, while suburbs continue their longtime trend of overpolicing."
Overpolicing?
It beats underpolicing.
Democrats want to make cities unlivable for everyone except millionaires and criminals..
ITEM 13
:
The Associated Press reported
, "A West Virginia woman and her husband faked her disappearance by pretending she plummeted from an overlook as part of a scheme to keep her out of having to go to prison, authorities said.
"Julie Wheeler and Rodney Wheeler were arrested Tuesday on multiple charges including conspiracy and giving false information to West Virginia State Police."
The family that commits crime together should serve time together.
She pleaded guilty to federal health care fraud in February.
By the way,
Joe Manchin's uncle got Bob and June Wheeler kicked out of West Virginia in the TV series Night Court
. They were fictional characters. Sadly, Julie and Rodney Wheeler are not.
ITEM 14
:
CNN reported
, "Republican senators shrug off Mattis' criticism of Trump: 'It's his opinion'."
Yep.
ITEM 15
:
The Associated Press reported
, "President Donald Trump signed an executive order Thursday directing agencies to look for ways to speed up building of highways and other major projects by scaling back environmental reviews, invoking special powers he has under the corona virus emergency.
"Separately Thursday, the Environmental Protection Agency formally proposed overhauling how the agency evaluates new rules on air pollutants, a move critics say will make it tougher to enact limits on
dangerous and climate-changing emissions
life-sustaining carbon dioxide in the future.
"The actions are the latest efforts from the Trump administration to emphasize the economy and jobs over t
he environment and public health.
bureaucratic insolence."
There, AP. Fixed it for you.
That he is using covid-19 to do this is icing on this cake.
ITEM 16
:
Politico said
, "For months, public health experts have urged Americans to take every precaution to stop the spread of covid-19 — stay at home, steer clear of friends and extended family, and absolutely avoid large gatherings.
"Now some of those experts are broadcasting a new message: It's time to get out of the house and join the mass protests against racism."
America is run by communists who want to control us by any means at hand be it a disease that kills old people with comorbidity or white guilt about civil rights that were granted 55 years ago.
We cannot trust our media, our government, our churches, our colleges, and now, our doctors.
ITEM 17
:
Law Officer reported
, "Minneapolis Disaster: Fentanyl, Methamphetamine & Excited Delirium."
The report said, "According to the autopsy, Mr. Floyd had two specific drugs in his system, methamphetamine and fentanyl.
"A narcotic that is 50 to 100 times stronger than heroin, fentanyl is associated with more drug overdoses than any other opioid."
An OD?
If true, this case may be harder to convict than Trayvon Martin, Rodney King, or Freddie Gray. Wow. The left keeps picking hills to die on that are valleys instead. It is almost as if they do not want a conviction because that would remind people that America is relatively free of racism and police brutality.
FINALLY
, June is National Accordion Awareness Month. Last year I mocked it. Readers set me straight. I now appreciate the instrument. Enjoy Sergei Teleshev bringing Bach memories.