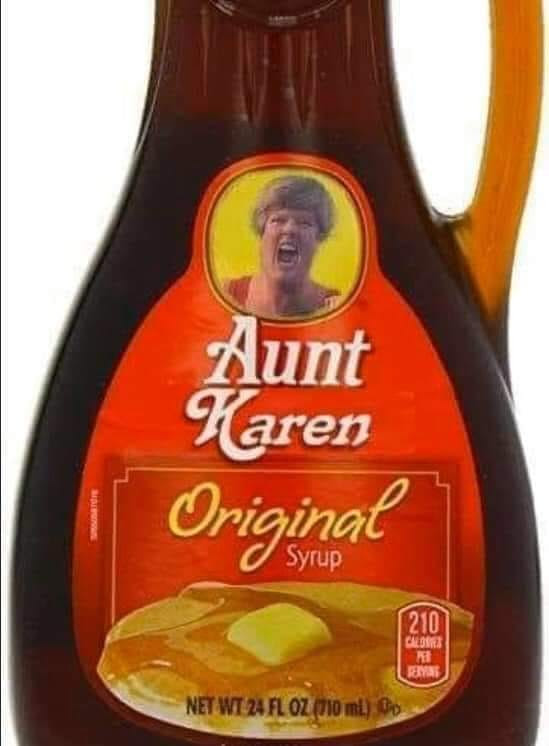 Donald John Trump is still our president. Alas, poor Jemima. I knew her well.
ITEM 1
: Start the day with some good news.
The Daily Mail reported
, "FBI tracked down white woman who set cop cars alight by tracing custom t-shirt she wore at a Philadelphia demonstration to Etsy -- which led them to her LinkedIn and Poshmark accounts."
She should have worn an Etsy-betsy, teeny-weeny yellow polka dot bikini.
She faces 80 years in prison.
Notice, they mentioned she was white. The press has moved on from Name That Party to Name That Race. Adjust your reading accordingly.
ITEM 2
: The hits keep coming.
The Wheeling Intelligencer reported
, "Bethany College on Wednesday removed the name of the late U.S. Sen. Robert C. Byrd from its student health center, saying the college can no longer allow the Byrd name to represent how we lead in today's world.
"Byrd, a U.S. senator who represented West Virginia for more than 50 years, died in 2010. He was [an organizer for] the Ku Klux Klan in the early 1940s but later in his career denounced the organization.
"Bethany College President Tamara Rodenberg, in a written statement, said this is a chance for the college to move into a new shared future."
Hahaha.
One down, and
all this idolatry to go
.
ITEM 3
: Did Dan Rather return to CBS?
The man who was found "hanged" had committed suicide, and the "half-brother" in the story fired a weapon at police. But who needs that kind of context when all you really care about is starting a violent race war?

https://t.co/Du5ZjNnizz

— Sean Davis (@seanmdav) June 18, 2020
The difference between 1968 and 2020 (besides 52 years) is Cronkite did not encourage violence.
ITEM 4
:
Gateway Pundit reported
, "On Wednesday night as many as 56% of Atlanta police officers called off of work after Officer Garrett Rolfe was charged with felony murder in the shooting death of Rayshard Brooks.
"Several calls went unanswered in Atlanta last night due to the shortage of police officers.
"On Thursday morning the Atlanta Police Foundation announced it was giving every police officer in Atlanta a $500 bonus.
"The Atlanta Police Foundation is a private organization that provides support to the mayor, the Chief of Police and the Atlanta Police Department."
As politicians sacrifice officers at the altar of the mob, the cops fight back.
I am with the police on this one.
Hat tip:
Pro Trump News
.
ITEM 5
: The fascism continues.
Breitbart News reported
, "Facebook removed an ad from the Trump campaign earlier today attacking Antifa, citing its policy on 'organized hate.'
"The ad, now removed by Facebook, denounced Antifa, the decentralized movement of far-left agitators known for acts of domestic terrorism and political violence.
"During the George Floyd riots, Attorney General William Barr described the actions of Antifa as domestic terrorism, and President Trump has also confirmed that he intends to label Antifa a domestic terrorist organization.
"The now-deleted Trump ad featured an inverted red-and-black triangle to symbolize the Antifa movement, which uses the red-and-black color scheme in their badges, flags, and propaganda as a form of ideological identification. Red-and-black are the historical colors of the anarcho-communist movement, and red triangles are an Antifa symbol according to products available for purchase."
Retaliate, Mister President, because if they can do this to you, the rest of us have no hope.
ITEM 6
:
PJ Media reported
, "Rioters burned down the very club where George Floyd had worked. They also wreaked havoc on the local community, black and white alike.
"Black business owner K.B. Balla broke into tears while recounting the destruction wreaked upon his sports bar in Minneapolis. 'I don't know what I'm gonna do, I worked so hard to get here, so hard,' he said. Balla, a fireman, had invested his life savings into this Scores Sports Bar. The bar had planned its grand opening in the spring but coronavirus lockdowns put it on pause. As a GoFundMe page explains, 'Scores Sports Bar was LOOTED, VANDALIZED, and DESTROYED.' Looters cleaned it out, twice, destroying his life's work.
"Thanks to the generosity of Americans, however, this is not the end of Balla's story.
"A GoFundMe campaign for Scores Sports Bar aimed to raise $100,000 to help rebuild the business. It has raised $1,142,720, and more than 37,000 people have contributed.
"Yet for every Scores Sports Bar, there are hundreds of businesses that did not receive enough attention to raise $1 million. Cities like Minneapolis will struggle for years to overcome the destruction of these riots. It is absolutely heinous that speaking out about this destruction is considered anathema on the left."
Businesses destroyed by the riots should sue the BLM foundation, which has raised 30 times as much as Balla did.
ITEM 7
:
Washington Free Beacon reported
, "New York governor Andrew Cuomo (D.) told NPR on Monday that if a community doesn't want its current police force, 'they shouldn't have it.'
"'What the community is now saying, all across this nation, We don't want this type of police force. And if they don't want it, they shouldn't have it,' Cuomo said."
Now do the lockdown.
ITEM 8
:
The Associated Press reported
, "The Supreme Court on Thursday rejected President Donald Trump's effort to end legal protections for 650,000 young immigrants, the second stunning election-season rebuke from the court in a week after its ruling that it's illegal to fire people because they're gay or transgender."
The Constitution be damned.
John Roberts must stop the Orange Man because the Orange Man is (pause for the irony) a threat to democracy.
I try not to hate too many people, but the chief justice is going out of his way to be despised.
ITEM 9
:
The Los Angeles Times reported
, "Gov. Gavin Newsom on Thursday ordered all Californians to wear face coverings while in public or high-risk settings, including when shopping, taking public transit or seeking medical care, following growing concerns that an increase in corona virus cases has been caused by residents failing to voluntarily take that precaution."
We fought a revolution amid a smallpox epidemic that killed one-third of those infected.
We cannot surf because of a virus that presents a near zero threat to healthy people under 65?
ITEM 10
:
NBC reported
, "House Speaker Nancy Pelosi, D-Calif., on Thursday announced that she has ordered the removal of portraits of four House speakers who served in the Confederacy that are on display at the Capitol."
The story did not mention that all of them are Democrats.
ITEM 11
:
WCCO reported
, "The Minneapolis Park Board has voted in favor of making all city parks places of refuge for people experiencing homelessness.
"The vote comes after weeks of upheaval for the homeless community. A Midtown hotel was being used as a sanctuary, then was cleared out last week. Since then, hundreds have been living in Powderhorn Park in south Minneapolis.
Covid-19 apparently does not spread among the homeless.
Or rioters.
Or looters.
Only people who attend church or are Jewish must wear masks and stand 6 feet apart.
ITEM 12
:
Christopher Barron reported
, "Rick Wilson was a little known Republican operative before 2016. A little known operative with mountains of crushing debt. A guy desperate for a reinvention to rescue his career."
Wilson became the No. 1 go-to Never Trumper on cable news.
Barron wrote, "The only problem for Wilson is that the real fan of the Confederacy and white nationalism isn't President Trump. It's Rick and his wife.
"Photos of Rick and his wife's cooler – emblazoned with a giant Confederate battle flag and the phrase THE SOUTH WILL RISE AGAIN – emerged on social media. Wilson initially deleted the picture from social media. Then, he claimed it was fake. Unfortunately for Wilson, more photos of the racist cooler emerged from his wife's social media."
Hahaha.
We shall see if the liberal media cans him. Likely not. "Coon Man" Northam (as he was called in college) is still the Democrat governor of Virginia.
ITEM 13
:
Fox reported
, "Chick-fil-A's Dan Cathy asks white Christians to repent of racism."
Capitalist success enables CEOs to afford communism. I only go to Chick-fil-A on Sundays now.
ITEM 14
:
Business Insider reported
, "Some of Wall Street's most prominent names have donated thousands of dollars to Alexandra Ocasio-Cortez's opponent in the upcoming Democratic primary in New York, data from the FEC shows. Federal Election Commission data shows that donors including Goldman Sachs' CEO David Solomon, Blackstone's Stephen Schwarzman, and hedge fund behemoth Paul Tudor Jones have given to the campaign of Michelle Caruso-Cabrera."
Wow.
Looks like AOC is in for a fight.
The story also said, "Caruso-Cabrera trails AOC significantly in the fundraising stakes, raising just over $2 million, compared to Ocasio-Cortez's $10.5 million."
It's Bambi versus Godzilla time in politics.
ITEM 15
:
Fox reported
, "The Senate on Thursday voted 51-42 to confirm Trump nominee Judge Justin Walker to the second-highest court in the country, marking the 199th Article III judge confirmed to this point in the president's term. The vote was nearly along party lines, with only GOP Maine Sen. Susan Collins joining Democrats in opposition."
52 of the nation's 179 appeals court judges are now President Trump appointees.
That's 52 more than Hillary appointed.
Also, she never got to appoint Justices Eric Holder and Loretta Lynch.
ITEM 16
: SEC suddenly discovers 12 of its teams are from states that were in the Confederacy.
SEC to Mississippi: Change Confederate-themed flag or risk losing college sports events.

NCAA's Southeastern Conference commissioner warned that Mississippi could lose SEC championship games if it doesn't alter the state flag:

@NBCNews

.

#MississippiFlaghttps://t.co/jO2SRZwywR

— Shomari Stone (@shomaristone) June 19, 2020
Ban them all from championships.
Signed the University of Missouri and the University of Kentucky.
ITEM 17
:
The Associated Press reported
, "Nursing home residents account for nearly 1 in 10 of all the coronavirus cases in the United States and more than a quarter of the deaths, according to an Associated Press analysis of government data released Thursday.
"As federal data collection becomes more robust, a clearer picture is emerging of the ravages of covid-19 in nursing homes. About 1.4 million older and medically frail people live in such facilities, a tiny share of the American population that has borne a crushing burden from the pandemic. Most residents have been in lockdown since early March, isolated from families and friends, even in death."
So why did we shut down the schools?
The churches?
The restaurants?
BLM?
Fire Fauci.
FINALLY
, June is Accordion Awareness Month.
Every day is Life Appreciation Day.
June 19, 2020